Education is important. Knowledge helps you solve problems, create outstanding business solutions and revenue, and so on. Is the education worth the price you have to pay to receive that knowledge? Our SellerPro Academy Review will help you answer that question for this business school.
That is basically what this academy is. It is a business school teaching you the ins and outs of the Amazon FBA business model. Before you leap and sign up, you should ask if you can find the same information elsewhere at a lower cost.
That is the first step in business education, cutting your expenses. Before you make that judgment check out the rest of our review first, it may be worth the considerable cost if the information this school is peddling is worth it or not.
One thing to keep in mind, you will be paying that tuition in British Pounds, so you will have to do some currency conversion to find out how much it costs in your area.
Want to learn how I earn my passive Income working from home?
Click here right now for our review, my personal help, and instant access to our free training videos where we'll show you exactly how we did it ourselves starting out as complete beginners without ANY prior knowledge or experience in marketing online whatsoever!
What is SellerPro Academy?
The best way to describe SellerPro Academy is to call it. It is a training program to help you navigate the complex and competitive FBA business world.
Amazon is a tough place to do business not just because people worldwide participate in the program but because Amazon is stringent in enforcing its rules. You need some experienced help to guide you through all the challenges not to get booted and lose your investment.
John Bradley, the founder and owner of SellerPro Academy, and his school come in. They have 19 modules for you to work through, and each module has a different number of classes or lessons you need to study.
It is not sure when Mr. Bradley started this academy, but he has many videos on YouTube you can check out and see if you want to work under his tutelage. What you are paying for is his expertise, and in the real world, expertise does not usually come cheap.
This course may be right up your alley if you like to study.
SellerPro Academy: How Does It Work?
The process is simple; you go to their website, read through all the hype, and click on the enroll now button. Then you are taken to another web page where you provide your personal and billing information.
We did not go past that point, but we are sure it is a standard check-out process to pay your money first before getting the product. You can pay 997 BP if you want or pay over three months, but we are unsure what the cost of that term payment plan is. Or you can pay through Pay Pal.
Before you leap, you should research the Amazon FBA program because business style is not for everyone. It would help if you remembered that your tuition fee does not include your costs for other expenses—things like products you will sell, website management, and SEO tools.
All you are paying for is the information contained in those 19 modules. You will need to factor in other expenses before signing up and taking this course.
Can You Make Money With SellerPro Academy?
This is a business school. You will be paying money to learn how to make money through one business plan only. With the current exchange rate, you pay $1500 to get the classes and start learning.
While you learn, you may not be making any money off this program. Then, as they say in business, you have to spend money to make money. You will need to have enough savings left over to invest in the requirements needed to start your FBA business.
Even though FBA is online, your business preparation is the same as it would be for opening a traditional brick-and-mortar store. In other words, you will go into debt trying to make a go of it, and it will be your hard work if you become a success or not.
We cannot put it anymore plain than that. Your success depends on you and if the training you received was valuable. The website is just one long landing page to scroll through to get accurate information.
Be forewarned that there are many hypes and unprovable testimonials and photos of success to convince you to sign up.
How To Make Money with SellerPro Academy
There is only one way to make money through this program. You have to take what you are taught and invest in your own FDBA business and try to make it work. The only products you sell are those you choose to represent once you select your niche.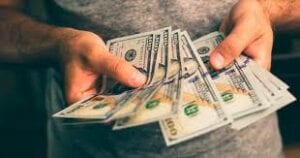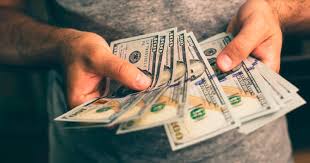 At least you are not trying to recruit family and friends to sign up and sell overpriced products. The website has a lot of 'success stories,' but again, it is hard to prove if they are real or not. The only working button beside the FAQs was the enroll now button.
One of those FAQs tells everyone that you need an additional $1500 to $7500 US dollars to invest before you can launch your business. So if you have the cash, you may be able to join the highly competitive field of Amazon FBA.
You should know that a disclaimer at the very bottom of the page tells you your chances of success. The standard lack of guarantees and responsibility-taking is in that disclaimer, and it should raise a big red flag for you.
Unless you are outstanding, the chances of your success are slim and none.
SellerPro Academy Pros & Cons
When you are looking at schools to attend, even business schools like this one, you look at the faculty, the cost, and the positives and negatives of the school.
Pros:
You get good training
The owner and his helpers seem to know what they are talking about
The material is organized and explains the FBA business
It is training only and nothing else
No selling of products
No recruiting
It is a school
Cons:
No guarantees you will succeed
FBA is not for everyone, and you could be paying something for nothing
High cost of materials
Lots of hype and testimonials on the website
BIG disclaimer you need to read
There are better business opportunities that are cheaper
You can get the same information cheaper
Any Negatives? Beware of Lawsuits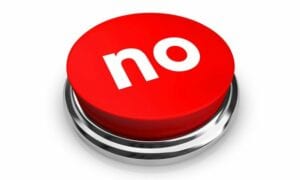 One of the facts we found a little disconcerting is that very few people talk about this program. When something is new, you are taking a big chance of investing large amounts of money just on the word of a stranger, no matter how successful he is.
Then we found that the owner used many generic words to create his name for the school. This makes it very difficult to research and find any information on the school and product.
A basic search turned up no lawsuits yet, but the school may be too new to have any legal trouble.
Is SellerPro Academy Legitimate?
This is hard to say, and all the facts are not in. On the surface, it looks like a legitimate enterprise, and you do get a lot of information for the money you are paying. So that part is okay.
What bothers us is that there is little transparency, a lot of hype, and pressure to sign up because you can make big bucks and the disclaimer. While there are no guarantees in life, those disclaimers tend to make people think the whole thing is a scheme to bilk you out of your money.
The only person making any real money is the owner, as he rakes in over $1500 per purchase with little to no work on his part. If you want to make money through this program, you still have to do all the work to succeed.
Final Thoughts
If you have $1500 to $7500 to invest in this program and the FBA business, we may have a bridge in New York that we can sell you. Of course, we are joking, but that is the first thought when we see programs like this.
You are spending a lot of money on an education that may or may not translate into business success. The school owner even tells you in the fine print that you will be lucky to make it if you pay for his course.
So let's skip the middle man and send us your money for that deed to the New York bridge and call it a day… Just kidding again. May include the information you need in that course material, but you can find the same information in a dozen other places and for a lot less money.
You would be wise to check them out first before deciding to pay for this course. SellerPro Academy review is iffy because there is still too much information to assess the program candidly. Information you need to make an excellent decision for your financial future.
If you need help on how to get started, check out my #1 recommendation on building a successful business online. You can get access to hundreds of training videos, 24/7 support, professional consultations, private access to training guides, tools, personal private assistance, my personal help, and much more.
PS: Click here to review my #1 recommendation in detail.
Working Online From Home - A Proven 4 Step System
See the 4 steps to working online from home & earn residual income