In this article, I am going to talk about different strategies for managing stress in the workplace, and why it is important.
I remember hearing a motivational speaker say one time something like this: "you can't make me mad and you can't make me happy, only I can make me mad and I can make me happy.
That has always stuck with me in all areas of my life and it certainly applies here in terms of strategies for managing stress in the workplace.
I am not naive enough to think that stress at work is not going to happen and I also know there is no one single thing that can make it go away. Certainly managing your own mind and how you react to stress at work is important.
When you have control over how you process what is going into your mind you make it easier for yourself in how you react. So, with this in mind let's talk about specific things you can do in regard to managing your stress in the workplace, and keep better control over it.
Managing Stress At Work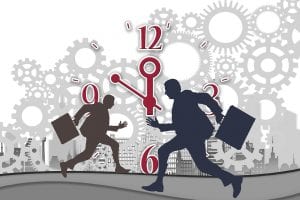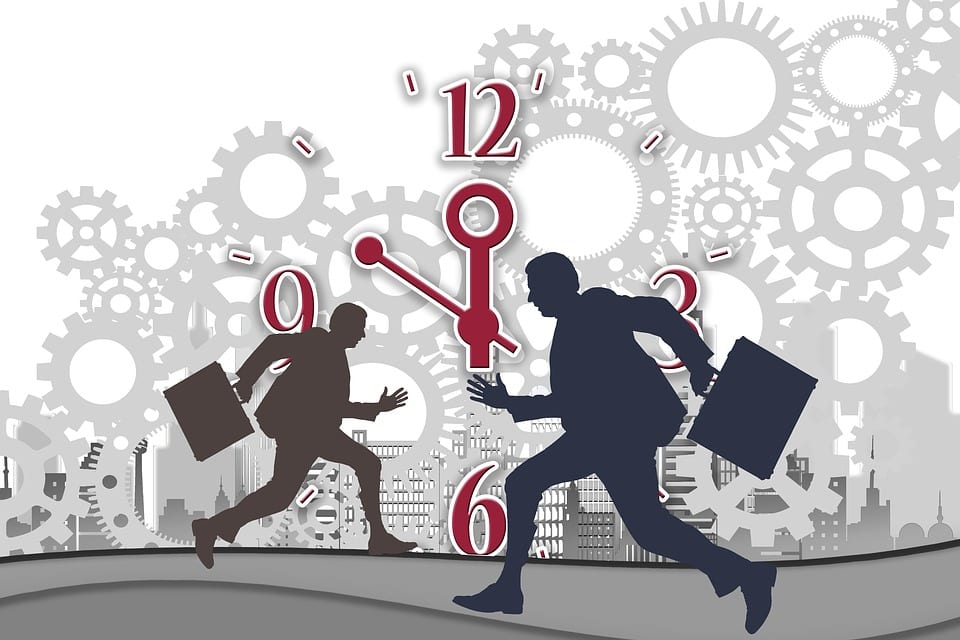 1. Identify what is stressing you out. For the next 2 weeks in notes on your smartphone, or on a piece of paper, write down what is stressing you at work.
Be specific. Jot down situations, people involved, how you felt, the circumstance leading up to and after, and so on. This will help you deal more specifically with your workplace stress when you can narrow it down.
2. Make friends. Do you have friends at work? You Should!
These do not even have to be the people that are causing you to stress out. That may not be possible, but it is great to have people you can go to at work that lifts you up and make you feel better when you are getting stressed out.
3. Respond appropriately. One of the best ways to deal with stress at work is to exercise.
This can be something as simple as taking a short walk. Another thing you can do is get out of the office if you can and relax for a few minutes somewhere away from work.
If that is not possible take a book to work and get away somewhere quiet and read. Reading is an excellent way to change what you are thinking about that is stressing you out.
Want to learn how I earn my passive Income working from home?
Click here right now for our review, my personal help, and instant access to our free training videos where we'll show you exactly how we did it ourselves starting out as complete beginners without ANY prior knowledge or experience in marketing online whatsoever!
4. Separate work and life away from work. It is interesting that not all work-related stress is even happening from what is going on at work.
Do you bring your outside life with you to work? Many people do and that can be the cause of their stress.
Smartphones do not help in this regard. Checking your email, Facebook account, text messages and so on is not only a distraction at work, but can bring back the very stress you need to get away from for 8 hours a day.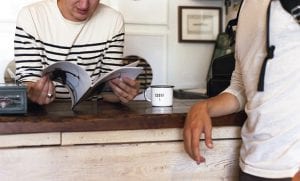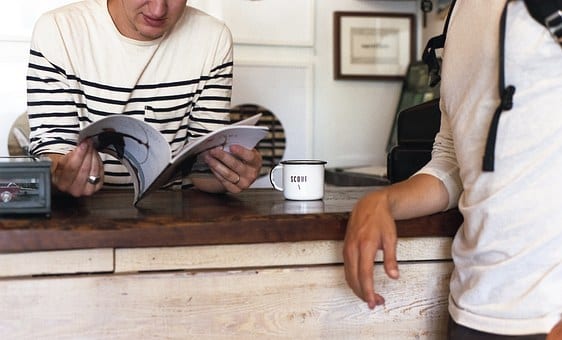 5. Relax. Easier said than done right?
How about learning how to do deep breathing exercises? Many people swear by meditation as a way to manage stress in the workplace.
6. Focus. Multitasking may seem like a good idea to your boss, but this is often something that stresses us out at our job.
Learn to focus on what you are doing at that moment and put everything you have into that task before moving on to something else. This will help avoid stress and you may even find you get more done.
7. Go to the boss. You may need help in situations at work you can not control.
Your supervisor may be able to set boundaries at work that help you and everyone manage their time better and get more done. If you are unsure about something at work that is stressing you out take the time to get the answers you need so that the stress can go away.
8. See humour. I am always amazed at how different people respond to different situations with humour.
Did you know those runners are taught to smile at the end of a race to relax their bodies and finish stronger? Smiling or laughing is an excellent way to get more oxygen into your system which can help your heart do its job better as well.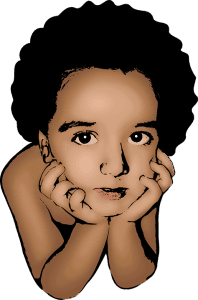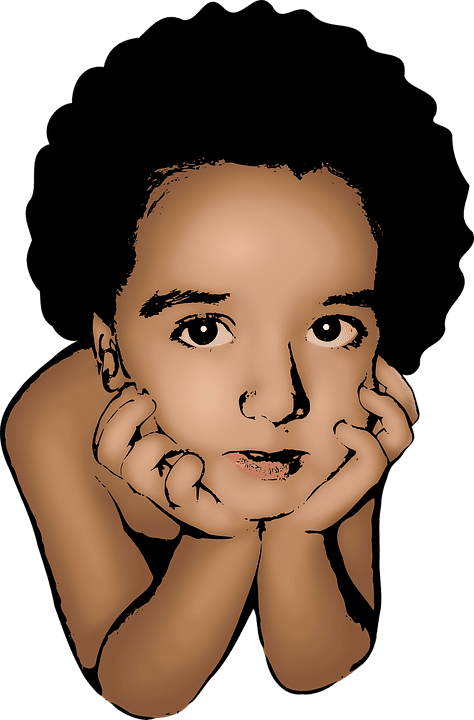 Final Thoughts
Not all stress at work is bad. Things that are stressing you out can be good.
For example, when you are stressed trying to meet a deadline you actually meet can be a motivation. Always see if you can take your stress and turn it into a positive one if possible.
Maybe you need to replace your job with another source of income or even a career change. How about starting a home business?
This would give you the chance to be your own boss. You answer to no one when you work at home for yourself.
You set your own schedule and have the freedom and flexibility to work when you want and when you can. No more long commutes to work or waking to the alarm clock if you do not have to.
The Internet has been tremendous in helping people become self-employed and ridding their lives of stress in the workplace. In my opinion affiliate marketing is the best way to get started in your own online business and take back control of your life.
If you are interested in creating your own home business, check out my #1 recommendation on building a successful business online. You can get access to hundreds of training videos, 24/7 support, professional consultations, private access to training guides, tools, and much more.
Working Online From Home - A Proven 4 Step System
See the 4 steps to working online from home & earn residual income