I could make this short and say Success with Anthony is not a scam. A Google search told me as much. However, on the same front page of Google, I see Success with Anthony as a scam.
What gives here?
As an affiliate marketer, who is active with Wealthy Affiliate, a very legitimate training program, I know a lot about affiliate marketing, and I know a lot about marketing online. I am not tooting my own here, but I want you to know I love affiliate marketing, and I love the people in it, so I go into this review with my eyes wide open.
Let's get to the truth and review Success With Anthony!
Full Overview of Success with Anthony
Name: Success with Anthony
Website: www.successwithanthony.com
Price: $21+ upsells
Owners: Anthony Morrison
Overall Rank: 0
what is Success with Anthony?
Success with Anthony is a program that teaches people how to make money online. This is a good market to be in for three primary reasons.
1. Millions of people come online looking for a way to make money.
2. People are willing to spend money to learn how to make money.
3. People will spend more money in the future chasing the next big secret.
Anthony Morrison saw a market for people wanting to learn how to make money in affiliate marketing. The basics of his teachings are not new.
Build a funnel, drive traffic to it, capture the names and email addresses, and follow up and sell training. He does this with his Profit Cycle Business, as shown in this screenshot.
The Pros and cons of Success with Anthony
The Pros:
PRO #1- Members area.
PRO #2- Training by videos.
PRO #3- Anthony is a professional who knows what he is talking about.
The Cons:
CON #1- Upsells.
CON #2- It is harder to do than it looks.
Con #3- Shiny object syndrome for newbies.
The training contains an overview and introduction of the program, explains how your profit cycles work, goes into autoresponders, emails and list building, traffic generation, and how to build more profit centers. All in all, the program makes a lot of sense, and once you learn these basics, you can really apply them to any product beyond click funnels.
The next shiny object is a sales letter written by a professional copywriter. It's designed to appeal to a newbie who is trying to learn how to make money.
What I've come to learn is that the newbie doesn't have to be somebody who was coming online for the first time. There are newbies in the making money online niche looking for ways to make money for almost 20 years.
Their hard drive is full of downloads, and they've joined countless memberships spending thousands of dollars seeking the real secret to making money online. Success With Anthony appeals to this type of person.
Related Video:
Who is Success with Anthony For?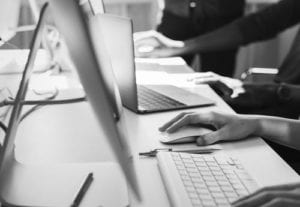 This is a training program that is designed to teach people how to make money online. Who is it for?
It is for people who want to learn how to make money online. Specifically, it teaches a sales to funnel in the affiliate marketing business model.
Anthony is using ClickFunnels as the product you will promote in your funnel. You will need to become an affiliate for ClickFunnels and buy their product.
This is one way Anthony makes money. He is an affiliate for ClickFunnels, which is a Russell Brunson program, and his reply to LeadPages.
Want to learn how I earn my passive Income working from home?
Click here right now for our review, my personal help, and instant access to our free training videos where we'll show you exactly how we did it ourselves starting out as complete beginners without ANY prior knowledge or experience in marketing online whatsoever!
Success with Anthony Tools & Training
The training and support come in the form of the videos you get when you purchase the success with Anthony's profit cycle business.
Success with Anthony Price
I've tried to review Success with Anthony based on what it's like today, in early 2019. I have to admit this is a little hard to do because the program has evolved so much over the years.
As you look at other reviews, you have to consider the date, which could go back as much as almost 10 years. I remember seeing Anthony Morrison on infomercials in the past and always marveled at how a guy doing affiliate marketing could afford to have his own infomercials.
As I look at the pricing in the program today, what I see is the success with Anthony.com is really a landing page with an introduction video from Anthony Morrison himself.
"See How I Get 553,000 Targeted Visitors In 12 Minutes Flat". I watched the video for a while, seeing an old picture of Anthony. One event on Don Lemon's show on CNN. I stopped about 5 minutes in.
My Final thoughts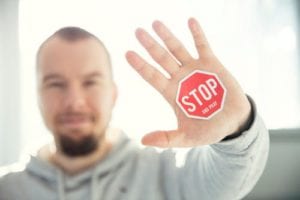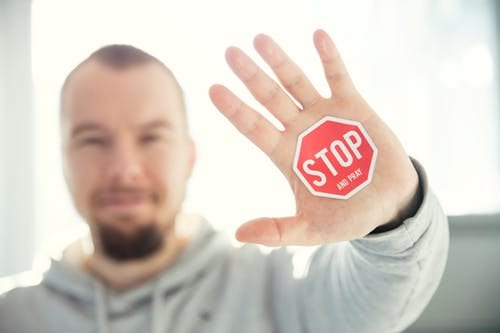 As with any program like this, proceed with caution. You will only get back what you put into it, and I am talking about putting more in than just money.
Why did I stop watching Anthony's video on the homepage of SuccessWithAnthony.com? He references that the video was made in 2013. That means that this video is almost 6 years old.
From reading all of the other reviews, I know that this program has gone through various transformations in the past. Although this is not unusual, I do think it's questionable that he's using a video of himself showing all of his checks and saying he makes $100,000 a month since 2013.
When I think about that, I think, what is he doing today? Why is he showing a video on a landing page that you have to watch all the way through the video until you can get the next step and shot that video in 2013?
There are a lot more current reputable programs for you to get involved with, including, in my opinion, Wealthy Affiliate, which I link at the end of this article.
Verdict: Not Legit
If you need help on how to get started with affiliate marketing, check out my #1 recommendation on building a successful business online. You can get access to hundreds of training videos, 24/7 support, professional consultations, private access to training guides, tools, personal private assistance, my personal help, and much more.
PS: Click here to review my #1 recommendation in detail.
Working Online From Home - A Proven 4 Step System
See the 4 steps to working online from home & earn residual income