In the Super Affiliate Network Review, you will learn that it is an Internet training membership, which provides training on how to market online in many different ways.
The core of the business teaches how to start your own online business and build it, focusing on email marketing. This is a business model I support because an email list is a long-term asset.
Rankings on Google may come and go for a blog, but an email list full of subscribers who have permitted you to contact them is forever. Affiliate marketing has evolved this way, and most markets still love Google but don't rely on 100%.
The name Super Affiliate Network is catchy. Many of us who do affiliate marketing to make money strive to be super affiliates. As a matter of fact, the program that I am a part of has a 12-month Super Affiliate Challenge that the company's owner is working with a selected group. The next class begins on April 1st of this year.
A super affiliate is the best of the best. These are the people you see on the leaderboards of affiliate programs and contests.
For that reason, a newbie is drawn to this program. The dream of big money is a powerful one.
Let's review the Super Affiliate Network and look at the good and bad of this program. Full disclosure here. I am a member of Wealthy Affiliate, but I think I can be objective in this review.
Name: Super Affiliate Network
Website: http://thesuperaffiliatenetwork.com
Price: $1 trial, various other options
Owners: Misha Wilson
Overall Rank: 65 out of 100
Super Affiliate Network Product Overview
A general overview shows that this Affiliate Network teaches affiliate marketing, online marketing, list building, and how to build an online business. This is delivered in an online course.
Email marketing and solo ads are focused on as a marketing method to help you make more money. Solo ads are where you promote your offers on other people's lists.
As a business model, this is not necessarily bad, but you eventually want to build your own list. Until you do, Misha Wilson and the other people at Super Affiliate Network believe strongly in it.
Want to learn how I earn my passive Income working from home?
Click here right now for our review, my personal help, and instant access to our free training videos where we'll show you exactly how we did it ourselves starting out as complete beginners without ANY prior knowledge or experience in marketing online whatsoever!
The Pros and Cons of Super Affiliate Network
There are always going to be good and bad if you take an open-minded look at a program. I could even say that about Wealthy Affiliate, but won't in this article 🙂 What is good and bad about This Affiliate Network?
The Pros:
PRO #1 – Join for free. Sign up for the free affiliate program.
PRO #2 – $1 trial offer. Check out the member's area and see everything you will get as a full-paid member.
PRO #3 – Quality training. This is real-life training you can use to make money online.
PRO #4 – Facebook group. If you are into Facebook, you get to join the group and hang out with other members.
The Cons:
CON #1 – Somewhat limited training. The push is towards solo ads and list building and not on the website and keywords.
CON #2 – Upsells in the videos are probably the #1 complaint people have when watching the training.
Want to learn how I earn my passive Income working from home?
Click here right now for our review, my personal help, and instant access to our free training videos where we'll show you exactly how we did it ourselves starting out as complete beginners without ANY prior knowledge or experience in marketing online whatsoever!
Who is The Super Affiliate Network For?
Affiliate marketing is a migration business, in my opinion. It's similar to network marketing in that people are always looking for the next greatest thing.
The Affiliate Network appeals to newbies who are brand new, and there certainly are millions of these people coming online all of the time. However, it also appeals to experienced affiliate marketers looking for a program to get behind they can promote and make money with.
Because of their affiliate program, it will attract people who want to learn the business and are also looking for specific Affiliate Networks. This is similar to my favorite program, Wealthy Affiliate.
How Wealthy Affiliate (My #1 Recommendation) VS Super Affiliate Network
Super Affiliate Network Tools & Training
The training is delivered primarily via video. This makes sense because most people like to watch videos and listen to the audio for training.
The videos are of high quality. They are well done and provide a lot of value on the topic the training is on.
Much of the focus is on selling high-ticket affiliate products. This includes where to find them and how to sell them.
This is interesting in a way because the core affiliate product is priced at $47. Again this mirrors Wealthy Affiliate.
Super Affiliate Network Support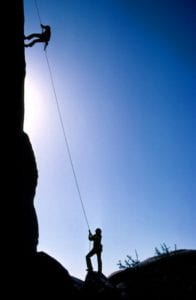 The support offered by Super Affiliate Network is the community, forum, personal support, and even sometimes from the owner Misha Wilson. I do like that he is active.
The video on their home page is a welcome message from his home in Maui, Hawaii. That sends a powerful message right there.
The main thing is when you are a paid member, you will be able to access the support you need to use the program to build your own online business.
Super Affiliate Network Price
Join free as an affiliate.
Trial Offer: $1
Bаѕіс Mеmbеrѕhір: $47/month.
You will be billed automatically after the trial is over. I do not see how long that is, but you will know when you join.
My Final thoughts
My opinion of the Super Affiliate Network is it is a good program. I do not think they put enough emphasis on building your own website as an affiliate.
Even if you use it for pre-selling, having something outside of the affiliate sales pages or landing pages is a better long-term approach to doing affiliate marketing, in my opinion. That is the question you need to decide for yourself.
What is my business model? How am I going to do affiliate marketing? You do have options, and Super Affiliate Network will help you with some of those.
VERDICT: LEGIT
What do I think is an even better training program for learning how to do affiliate marketing the right way?
If you need help on how to get started with affiliate marketing, check out my #1 recommendation on building a successful business online. You can get access to hundreds of training videos, 24/7 support, professional consultations, private access to training guides, tools, personal private assistance, my personal help, and much more.
PS: Click here to review my #1 recommendation in detail.
Working Online From Home - A Proven 4 Step System
See the 4 steps to working online from home & earn residual income