I'm not particularly fond of writing articles like what is the best internet home business, because largely the results depend on the individual and their dedication.
But here's why!
If you were to go out an interview with 100 people who have their own Internet home business and asked them what the best business to get started with is, you would probably have 100 different answers.
Part of the reason for this is there are so many different business models you can use to start an Internet home business such as blogging, affiliate marketing, network marketing, email marketing, e-commerce, and so on.
The other reason is there are a couple of different avenues you can go down to launch your own Internet home business.
1. Join an online business opportunity.
2. Start an Internet home business from scratch.
So which is better? Let's take a look at some of the pros and cons.
Join An Internet Home Business Opportunity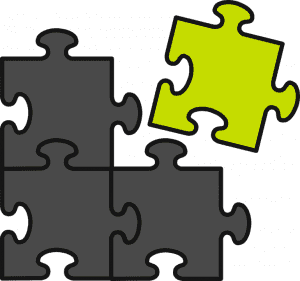 When you join an online home business opportunity, it's kind of like starting your own franchise.
You're going to be joining a company that already has products and marketing materials ready for you to get started.
This is a fast way to get started.
It's generally an easy way to get started as well.
Doesn't mean that you're going to guarantee success. The best Internet home business is only as good as your marketing skills and entrepreneurial skills in running your business.
Wealthy Affiliate Residual Income
In my case, I joined Wealthy Affiliate and started my own make money tips blog. I'm using the blog to establish credibility and generate traffic.
I sell the Wealthy Affiliate membership program because it earns me commissions on the initial sale as well as residual income. I think this is an important point to keep in mind when you're analyzing what could be the best Internet home business.
Think about how you can make the most money possible for the work you're doing right now. Residual income products and programs are good that way because as long as your customer continues to pay their membership cost, you continue to earn commissions long after you have made the sale.
Big Ticket Products
Another thing you can do is join a top-tier business opportunity and make money selling big-ticket products. These are going to be items that you earn several hundred dollars or even thousands of dollars on one sale.
Although they don't have a residual income attached to them, the amount of money you make on one sale can often exceed what you would earn on a residual income program. The reason being you're getting all the money upfront, wherein a residual income program your customer may cancel after a couple of months, and you would not earn anywhere near the same amount of money.
What are good big-ticket Internet business opportunities right now? Some that I'm aware of include TiDom, Pure Profit Pro, and MOBE.
Are you looking for a way to make money online?
Click here right now for instant access to our free training videos where we'll show you exactly how we did it ourselves starting out as complete beginners without ANY prior knowledge or experience in marketing online whatsoever!
eCommerce
Another idea is to start your own online e-commerce store and do it by joining a business opportunity. Infinii is a new one that is taking the Internet by storm. DS Domination is a program that has been around a while, and many people have had success with this company.
One thing I've noticed with this type of Internet home business opportunity are, how they combine to sell products on your own online store with recruiting new members using the network marketing business model.
Start An Internet Home Business From Scratch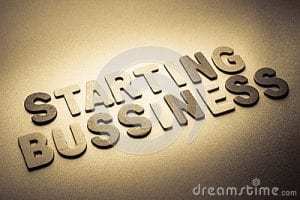 Some people would prefer to start their own Internet home business from scratch as opposed to joining an existing business opportunity.
This can be a lot of fun, very exciting, and very profitable if you pull it off.
How can you accomplish this?
Start your own blog in a targeted niche and turn it into an authority blog. This is a long-term approach to making money online but can be an extremely effective one when done correctly.
An authority blog is one that's recognized by both search engines like Google as well as by readers and your blog visitors. You become the authority in a niche and show up all over the Internet for various keywords they are searching for.
An authority blog has a lot of content on it. You need to think regarding hundreds if not thousands of pages.
An authority blog has a lot of social interaction in social networks such as Facebook, Twitter, Youtube, Instagram, Pinterest, LinkedIn, and more. Everywhere people are online is a social way they're going to find you in your targeted niche.
An authority blog is mentioned on other blogs that have an authority of their own. This is known as getting high-quality backlinks and can be a tremendous source of traffic for your blog, as well as increasing your value in the eyes of Google and other search engines.
An authority blog is one that is monetized in various ways. Authority blogs that I have seen are making money in ways including…..
1. Selling your own products.
2. Affiliate products.
3. Google Adsense.
An authority blog also has an extensive email list that is being built on it. The blogger uses their list to keep their subscribers up-to-date on what's going on at the blog.
The email list is also used to drive traffic back to the blog. An email list becomes almost as valuable as the blog itself because of how it can be monetized in various ways.
Rinse & Repeat
I want to mention this strategy because people who start their Internet home businesses often show up making money online in a number of ways. What is consistent however is how they launch multiple businesses using a rinse and repeat process.
Once you find what works you can just repeat it over and over to make as much money as you want based on how much time you want to invest in it.
As I said at the start of the article, I don't think there's the best Internet home business idea. There are really so many different ways you can go at it, that it becomes a personal choice, but the opportunities are there for anyone willing to work at it.
If you are really interested in creating your own home business, check out
my #1 recommendation on how to build a successful business
. You'll get plenty of support, training, websites, and access to 24/7 live chat where people are always online to help you. And I will be your private coach until success finds you. Get started for
FREE
today.
PS: No credit card needed!
Get My Top Tips Delivered to Your Inbox!
Get a Money Making Tip Every Sunday
Enter your email and gain access to my make money tips and receive your free gift.
Need Passive Income?
A Simple 4 Step System
Enter your email and gain access to my make money tips and receive your free gift.
Working Online From Home A Proven 4 Step System
See the 4 steps to working online from home & earn residual income