What is an Internet marketing strategy and your plan for promoting something on the Internet? Think of it as your Internet marketing plan.
A strategy is defined as…..
"A careful plan or method for achieving a particular goal usually over a long period of time; the skill of making or carrying out plans to achieve a goal". Let's break this down as a strategy that would pertain to Internet marketing.
A Careful Plan
First of all, we are talking about a Careful Plan. That probably eliminated over 50% of all Internet marketers right there!
Why?
Many people who do Internet marketing never put together a plan at all, much less one that is carefully thought out. This would imply that you have to put some time into thinking about what's your online marketing strategy, or plan, is going to be. I will admit this can be hard to do if you're brand-new to Internet marketing.
One thing that I've always been a big proponent of is doing due diligence, especially as it pertains to joining business opportunities and finding products to promote online. I feel that more effort needs to be put into carefully checking out what you're going to be marketing online before you even start thinking about how you're going to do it.
The reason for this should be obvious. Because there are so many different ways to implement Internet marketing you need to think about what you're selling. Then you can then find the right strategy as it pertains to that specific type of product or business opportunity.
Want to learn how I earn my passive Income working from home?
Click here right now for our review, my personal help, and instant access to our free training videos where we'll show you exactly how we did it ourselves starting out as complete beginners without ANY prior knowledge or experience in marketing online whatsoever!
Achieving A Particular Goal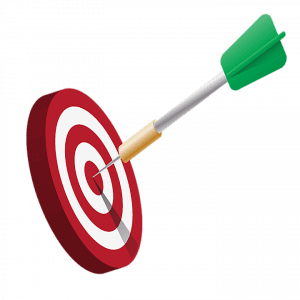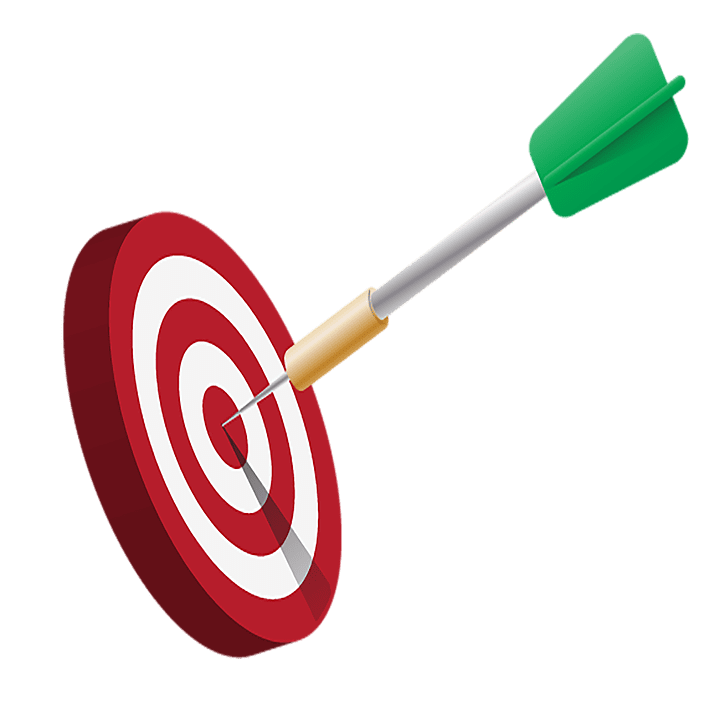 An Internet marketing strategy implementation and practice are going to focus on a specific goal.
Then it's going to be broken down into detail on how you're going to go about achieving that goal.
For people who visit my money-making tips, the specific goal they are looking for in their Internet marketing strategy is reaching a certain income level. Many times this is an income level that would allow that person to become a full-time Internet marketer.
I'm all for that!
Except to get to a big number means you're going to have to achieve smaller numbers first. Therefore I think you should have your big number in mind as a long-term goal. However, first, your Internet marketing strategy should be broken down into daily and weekly action items that allow you to achieve a smaller goal first.
As an example, you may have a goal to earn a six-figure income per year. However, to get to that you need to start by earning $10 a day, then $50 and then $100 a day before you can get to the $2000 a week that a six-figure income earner would be making.
Related Video: On Top Small Business Marketing Strategy
Usually Over A Long Period Of Time
If 50% of the people never put together a care plan, the other 49% do not stick with their plan over a long period of time. Simply put, they quit!
Why?
You're going to run into a lot of obstacles when you market something on the Internet. If for some reason you think it's easier to do Internet marketing than to promote something offline you may as well get that out of your head right now.
Yes, it is easier to join an Internet marketing company, especially with a business opportunity. It's also easier to establish an online presence than it would be to build an offline business with a retail outlet, hire employees, stock the warehouse, and so on.
You're still going to have problems marketing online, but they just may not be the same as a brick-and-mortar business would have.
What kind of problems?
I think the biggest thing that prevents people from sticking with Internet marketing over a long period of time is a lack of traffic generation. This can almost always be traced back to a lack of Internet marketing skills.
It takes a lot of skill to drive traffic to a website. That's really the core of Internet marketing
How many eyeballs are you getting on your offer is another way to think about this. Most people fail to stick with Internet marketing long enough to achieve a high number of eyeballs.
Want to learn how I earn my passive Income working from home?
Click here right now for our review, my personal help, and instant access to our free training videos where we'll show you exactly how we did it ourselves starting out as complete beginners without ANY prior knowledge or experience in marketing online whatsoever!
Internet Marketing Strategy Example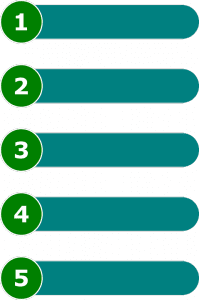 Every online business knows that a large percentage of people who visit their website is not going to buy from them.
So, how can you to Internet marketing to increase your traffic and get more positive outcomes outside of people making that initial purchase?
1. Start an authority blog.
2. Set up an autoresponder.
3. Build a list from your blog.
4. Follow up via email with your subscribers.
5. Add high-quality fresh content.
6. Do social media marketing.
If you were to follow these six steps you would have a real Internet marketing strategy you could spend your time on. We know this works just from looking at all of the successful blogs in virtually every niche.
Every one of these blogs has an autoresponder on it for building an email list. The autoresponder is set up with pre-programmed messages to go out to the subscribers.
Blogger spends the majority of their time adding fresh content to their blog. Not only content but high-quality content that people want to read and come back and read again.
Then they either promote their blog through social media marketing or hire somebody to do it for them! In many cases, they may even outsource some of the blog writing so they can increase the amount of content they are getting online without having to write it all themselves.
Final Thoughts
This Internet marketing strategy is actually very simple to achieve. Getting your blog set up doesn't cost much money, and doesn't take technical skills. This is probably why you see so many blogs with sign-up forms on them!
The problem is sticking with the blog long enough to become an authority in your niche and begin to reap the profits from all the work you put in. I can not really help you with the effort part, but I can certainly help you in terms of getting your blog set up and monetizing it.
If you need help choosing the right Affiliate Program, check out my #1 recommendation on building a successful Affiliate business online. You can get access to hundreds of training videos, 24/7 support, professional consultations, private access to training guides, tools, personal private assistance, my personal help, and much more.
PS: Click here to review my #1 recommendation in detail.
Working Online From Home - A Proven 4 Step System
See the 4 steps to working online from home & earn residual income