In this article, we are going to look closer at what is the purpose of SlideShare, and how it can help your business.
This is a LinkedIn website and as you may imagine is very popular and comes highly recommended from what I have seen online.
With 80 million unique visitors a month and 38 million registered users, there is a built-in audience waiting for you. With over 18 million uploads in 40 content categories, it is today one of the top 100 most-visited websites in the world.
All you have to do is learn the ins and outs just like any other form of Internet marketing. I can help you within a community that I will mention at the end of this article if you decide to join for free.
Name: Slideshare
Website: https://www.slideshare.net/
Owners: LinkedIn
Price: Free
Overall Rank: 99 out of 100
SlideShare was acquired in 2012 by LinkedIn. It enables users to effortlessly upload files publicly or privately such as Keynote, PowerPoint, OpenDocument, and PDF.
The slide decks are visible on the site or any other website you choose to embed them. SlideShare works like YouTube, but the difference is that you share slideshows.
The site was initially made for companies to enable the easy sharing of slides among employees. It has expanded and hosts many slide shows viewed by anyone who wishes to.
With a growing number of visitors, a month with millions of content pieces shared every month, Slideshares receives over 159 million views and the numbers are growing exponentially.
However, most B2B marketers have not discovered the usefulness of SlideShare. They are busy with other social networks such as Instagram, LinkedIn, YouTube Twitter, and Facebook. While these platforms are great for a marketing campaign, adding SlideShare to the list would improve results.
The few marketers, who know the secret behind SlideShare, upload content regularly. The competition is less, which means their content is seen more compared to other platforms. What you need is an aesthetically pleasing and valuable presentation for you to get thousands of views.
Want to learn how I earn my passive Income working from home?
Click here right now for our review, my personal help, and instant access to our free training videos where we'll show you exactly how we did it ourselves starting out as complete beginners without ANY prior knowledge or experience in marketing online whatsoever!
There are things you can do, and ways you can use SlideShare to benefit your online and offline business. SlideShare PowerPoint is one of the favorites among large companies for making presentations.
Create High-Quality Content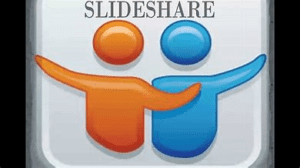 The purpose of SlideShare is to reach as many people as possible.
For you to get views, you must create high-quality and interesting content.
The platform offers you some tips on how to design your presentation. According to SlideShare, you should observe the following:
– Avoid too many background images because they make your text difficult to read. The background should be subtle with a light color to allow people to read your content.
– Do not align your text or images centrally to prevent a disjointed and chaotic effect. Move some of your text to the left and your slides will look balanced.
– Use a single font size to allow viewers to read the information fast. But for less important details, you can use small fonts.
– Avoid poor-quality images.
Use Keywords
Using keywords in your content is beneficial because it enhances both external and internal ranking. So, include common phrases likely to be used by searchers.
The keyword should be in the title, description, and content body. Even though SlideShare presentations rank well with the search engines, include your keywords to increase your chances of getting ranked.
Related Video on Slideshare:
Include Valuable Content
Avoid talking about your achievements or describing how excellent your services and products are. Instead, include valuable information in your field.
It should be unique and the insights suitable for the targeted audience. Is there an easy way to create affordable content?
What I do when I am looking at needing something done for me in an affordable way is to go to Fiverr.com and start there. If you are not familiar with Fiverr it is a freelance marketplace to buy and sell services.
You can find just about anything on Fiverr. If you don't find it request it and I'm sure someone will come to your rescue.
So what about creating affordable content in the form of a slideshow? I did a search for Slideshare slides and found a lot of services to choose from.
These range from creating a slideshow presentation for $5 to researching and designing a complete PowerPoint presentation for $550. There are many ways you can start for very little money and some of them include marketing your slides outside of SlideShare as well.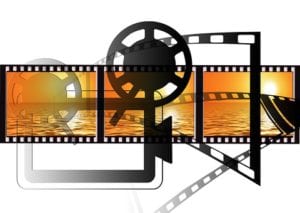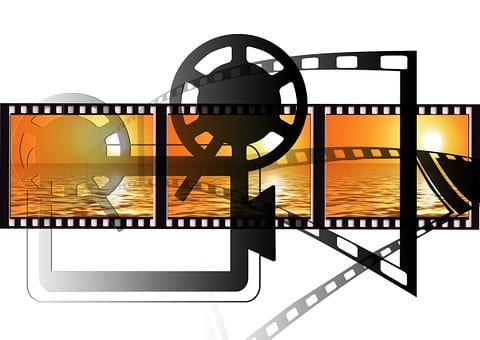 One of the best places to share your presentations is LinkedIn. However, you can use other social media channels.
Twitter and Facebook are good examples, but add a summary of your LinkedIn profile. The targeted audience includes professionals mostly, so let them know your expertise.
I would also suggest you integrate your Slideshare slides into a blog post when you can. I see this all of the time with YouTube videos, but very rarely with slides.
This is a great way to make your blog stand out and be different from what everyone else is using. Embed your Slideshare slides into a blog post, or link from your blog post to your Slideshare presentation.
You could also add a widget on your sidebar linking back to your Slideshare account. Any type of cross-promoting is good for both your blog and LinkedIn SlideShare account.
final thoughts
While SlideShare gives marketers a great chance to reach the targeted audience, it will not bring the desired results unless you create excellent content. Online marketers need to come up with a strategy to create compelling content that will convince people to buy products or services from them. As I have noted you can either do this yourself, outsource it, or use a combination of both.
VERDICT: LEGIT
If you need help on how to get started with affiliate marketing, check out my #1 recommendation on building a successful business online. You can get access to hundreds of training videos, 24/7 support, professional consultations, private access to training guides, tools, personal private assistance, my personal help, and much more.
PS: Click here to review my #1 recommendation in detail.
Working Online From Home - A Proven 4 Step System
See the 4 steps to working online from home & earn residual income