Making money online can be a daunting task with all the scams and get-rich scheme that is available online, we will look and see in my Writer App reviews article and see if this business stand out from the crowd.
I will outline all the necessary facts about this business and give you my alternative to making money online, and if you see fit to join this business, reach out to me for some strategies on how to make it work for you, and how you can stand out from the many users that are using the write App to write reviews.
Let's dive into things here…
Full Product Overview of Write App Reviews
Product Name: Write App Reviews
Owners: Anonymous, A consumer feedback platform is in place.
Product Type: Writing Reviews
Price: free, then 4.99 after the free trial
Best For Persons looking for a side hustle
Ratings:3
Disclaimer:
Please keep in mind as you read my Write App Review, that I am not a member or an affiliate of Write App. This review is based on research and information available online in the public domain. Any opinions and conclusions may not apply to all persons or situations. So read this review in its entirety and you make your own decision. It might even be helpful to read other Write App Reviews.
What is the Write app?
It is an app that gives you the opportunity to earn some money writing reviews on an online sharing platform with many other users. The platform helps its developers to identify areas on their platform by viewing users' experiences and making the necessary adjustments to improve their service.
After looking at the reviews, they decide if it is qualified to be posted on places like the Windows, Apple App, and Google Play store. These stores then review the reviews and see if it fits their requirements to be posted in their store. The developers use these experiences to increase their visibility and know the minds of their users.
How Do The Write App Reviews Work?
The Write App is a platform that provides writers with the opportunity to make money from home. It works by writing reviews for clients, and when they make a purchase, you get paid. There is a training program that you follow to teach you the different components of the business making it easy for you to build your business and earn commissions.
When you sign up you are provided with a step-by-step process and instructions, then you are given the app, which you can stream or download. There are additional features, like videos, and music for a better user experience while you review the apps.
The process is easy 3 step process.
Step one – Pick an app to write about.
Step two – Write a review on the chosen app.
Step three – You get paid.
The app is easy to get started and I love the way that they provide training for you to follow. A community to share your knowledge, and developers to help your reviews get approved by clients.
The platform has a comprehensive layout with different various payment options, such as PayPal and Bitcoin, for immediate access to your funds.
Can You Make Money With the Write app?
Yes, it is possible to make money with Writer App Reviews with users earning commissions on sales of writing services when clients accept the reviews. You get a referral link and for anyone clicking on your referral link, the sale goes to you. Also by recruiting other writers to the platform when they make a sale.
The commissions for Writer App Reviews will be determined by the services offered. They received a percentage for any sales made, usually 10%. Keep in mind you receive a commission when a sale is made, and not for writing the reviews. Most users joining the program are not clear and believed that payment is made by writing reviews. I just wanted to clarify this.
Is Write App Reviews A Scam?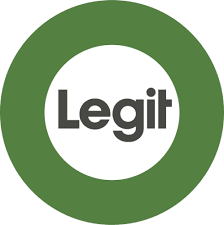 Although the Write App Reviews' promise of paying users to write app reviews has been disputed by some, the Write App Reviews is not a scam. It is a legitimate business opportunity. that attracts anyone wanting to make money online by writing reviews for clients.
It provides writers with the ability to make work at home working on different writing projects that has to be reviewed by developers before being sent out to clients.
The writing app is user-friendly and allows writers to conveniently look for opportunities and submit reviews while providing support within a legitimate community that helps each other.
The information presented on third-party sites like the Better Business Bureau or Federal Trade Commission, and some positive reviews, shows that this business has credibility. Payments made by the company have been reported as successful on many occasions.
The Pros and Cons of Write App Reviews
Pros:
High-income potential
A community for support
The interface is easy to navigate
The ability to post comments and post for jobs
sharing document easily
Cons:
Long hours of work
Too many reviews
Very competitive
Difficult to find assignments
Your income can be very low at times
Any Negatives or lawsuits against Write App?
Currently, there are no reported negative effects of the Writer App. It is secure, reliable, and has plenty of support through its user-friendly website. Having been in business for many years, the company has earned a solid reputation from satisfied customers. It is compliant with data protection laws like GDPR too.
Final Thoughts
Overall, Write App is a legitimate writing platform that offers writers the opportunity to make money from home. While the pay rate may be low, it is still a viable option for anyone looking to supplement their income with freelance work. The platform is easy to use and navigate and provides writers with support in the form of a community forum.
One of the great features of the Write App is that it allows writers to stay flexible. Writers can choose the jobs they want to take on, meaning they can adjust their workload depending on their schedule or other commitments. Additionally, writers are able to work with clients from around the world and have the potential to earn more money by writing for multiple clients at once.
Another benefit of using the Write App is that it allows writers to specialize in their chosen field. This makes it easier for writers to find suitable jobs and build up a client base of repeat customers.
If you need help choosing the right Affiliate Program, check out my #1 recommendation on building a successful Affiliate business online. You can get access to hundreds of training videos, 24/7 support, professional consultations, private access to training guides, tools, personal private assistance, my personal help, and much more.
PS: Click here to review my #1 recommendation in detail.
Working Online From Home - A Proven 4 Step System
See the 4 steps to working online from home & earn residual income