Do you like a list on how to earn money or do you prefer blueprints on how to earn money online from home the right way?
The beautiful thing about a list is it gives you a variety of options in different ways you can make money.
The nice thing about Blueprint is once you've chosen a way to earn money you can find step-by-step instructions on how to utilize that particular model.
That's one of the reasons I like Wealthy Affiliate. It provides training courses that are more geared towards the blueprint model on how to use affiliate marketing to make money.
However, I understand that not everybody is going to be interested in affiliate marketing as their way of earning money. So what I thought I would do in this article is just list various ways you can make money both online and off-line. Then you can go more into detail by doing a Google search in a specific way if it is something that interests you.
25 Ideas On How To Earn Money Online And Offline
1. Take paid surveys. This is in the get paid category of ways to earn money. Companies will pay you for your opinion as long as your profile matches the products they are giving out surveys for. Check out Inbox Dollars for paid surveys and others get paid to programs.
2. Affiliate marketing sales. Earn commissions selling other people's stuff is how Joel Comm described this over 15 years ago.
3. Google Adsense. Use this pay per click affiliate program and get paid whenever people click on ads Google sells for you.
4. Cost per action. Perform a particular action for an affiliate merchant and get paid for it. Common ways to do this include getting paid per leads and when somebody downloads software on your affiliate link. Offer Vault is a great resource for learning and getting started in CPA affiliate marketing.
5. Direct sales. Join a direct selling company and sell products for them. Examples of this include Tupperware, own Pampered Chef, and Mary Kay. Visit dsa.org to learn more.
Earn a Passive Income While Working at Your Day Job
Learn How to Start Your Own Affiliate Business
Follow My Simple 4 Step Formula and Copy the Exact Method I Used to Quit My Bus Driver Job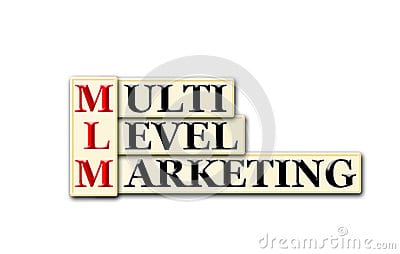 6. MLM. Build a sales organization in network marketing.
Amway is still the largest network marketing company in the world, but there are over 100 MLM companies that do over a hundred million dollars a year in business.
7. Blog writer. This is a quick way to get started making cash on the Internet if you enjoy writing. You can start your own writing business and write for other bloggers, or join a content service site such as crowd content or iWriter.
8. Sell marketing tools. The people who made the most money in the gold rush days were the ones selling tools such as picks, pans, and axes. You can use the same philosophy and sell autoresponders, website templates, backlink programs, and so on.
9. Provide service offline. Babysitting, giving haircuts, running errands, baking, and many more services are in demand for people wanting to provide them off of the Internet.
10. Buy and sell on eBay. Start small by getting rid of items around your own house. Learn profit strategies and expand this into a business if it appeals to you. Visit eBay University to learn more.
11. E-commerce. Start your own online store and sell items on it. Shopify and Tripleclicks are examples of this.
Earn Passive Income Online and Work From Home Using My Secret 4 Step Formula!
Let me show you a simple 4 step proven system that many are using and having the same SUCCESS!
12. Dropshipping. Sell a product, purchase it from a wholesaler, and ship it to your customer. You never actually touch the product and don't have to inventory it to make money.
13. Amazon Mechanical Turk. Perform simple tasks for customers that a computer could not do.
14. Amazon Kindle. Write fiction or nonfiction books and sell them in a digital format on Amazon.
15. Become an Amazon associate. Sell both physical and digital products as an affiliate of Amazon.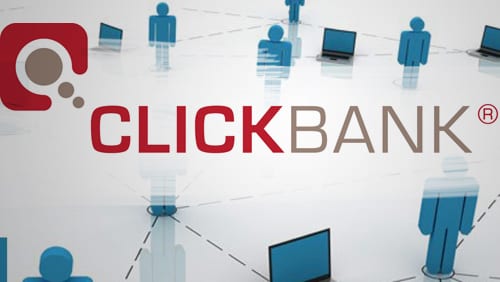 16. Clickbank. They are the largest online digital affiliate program and you can make money selling e-books. Get access to thousands of ebooks with one affiliate ID number.
17. Be a tutor. Share your knowledge by becoming an online tutor as a job or by starting your own business.
18. Virtual assistant. Help other Internet marketers or businesses looking to hire somebody to perform tasks for them from home.
19. Domain names. Buy and sell domain names for profit.
20. Rent your driveway. It's becoming more difficult to find places to park vehicles. Rent out your driveway or space on your land. Use the JustPark app to find customers.
21. YouTube partner program. Design videos and share in the revenue that is generated from them with YouTube.
22. Lead generation. Start your own business generating leads for off-line local businesses in your market or in any of market around the world.
23. Website flipping. Buy websites that are in disrepair, fix them up, and sell them for a profit. Use Flippa.com to learn more.
24. Email marketing. Build your own email list in a targeted niche and sell products or services to it.
25. Membership site. Provide useful and valuable information on a monthly basis to paid members.
My Final Thoughts On How To Earn Money
These 25 ideas are a great list of how to earn money both online and off-line. I focus primarily on the Internet marketing side of making money because that's primarily what my blog here is about.
As I have said in the past I'm partial to the affiliate marketing business model because of how quickly it is to get started, how it doesn't cost much money to get started, and how easy it is to learn how to use it to make money.
PS: No credit card needed!
Need Passive Income?
A Simple 4 Step System
Enter your email and gain access to my make money tips and receive your free gift.
Working Online From Home A Proven 4 Step System
See the 4 steps to working online from home & earn residual income