If you're looking for ways to earn online, you may find RapidWorkers, a website that offers minor tasks where you can earn as much as $5 or more. The tasks are straightforward, such as simply liking or commenting on social media, which most do daily. So now, you're probably wondering if RapidWorkers is a legit paying website or a scam. And I will give you the answer to that and more in my RapidWorkers review today.
Product Name: RapidWorkers
Founder: Unknown
Product Type: Crowdsource service
Price: Free to join
Best For: Anyone (but with warnings)
RapidWorkers provide simple tasks for their micro workers. You can join for free, and there are no requirements needed. You can start completing the tasks and earn some extra money. However, there's a question of whether you can get paid. Many members complained about getting banned and were unable to get their earnings. RapidWorkers may reason for doing that, or perhaps they are a scam all this time. We will uncover the truth in a moment.
What is RapidWorkers?
RapidWorkers is a micro-jobs platform that offers quick and easy tasks that pay up to $5 or more, depending on your location. Their website was launched in 2009, and the company is located in Scottsdale, Arizona. Unfortunately, the RapidWorkers website says nothing about their founders or any company history. But they mentioned they are a service owner by UnikScripts, Inc.
I was trying to look for the UnikScripts website to get more information about RapidWorkers or its founders. But the UnikScripts website is no longer available since 2018. RapidWorkers claims that they have over 100,000 micro workers today.
How do the RapidWorkers work?
RapidWorkers works similar to other micro-jobs platforms. Employers post the tasks, and workers do the tasks and get paid for them. The tasks can be any of the following:
Sign up on a website
Comment or like a post or a page on social media
Comment or like a YouTube video
Click or watch ads
Write a review
Answer surveys
Download apps
And many more…
If you want to join RapidWorkers, you need to go to their website and sign up. After signing up, you will receive an email with a link to your dashboard. When you log in, you will view all the tasks available. But before you take any tasks, you need to filter the "target workers" tab. Then select your location, and it will display all the tasks available for your location. Click on the link to the task you would like to take.
The tasks can last from a few seconds to a few minutes, depending on how fast you can finish them. Most of the tasks can be done within a few seconds. And if you're a fast worker, you can get more tasks done within an hour. You can view the status of your completed tasks under the "Task I finished" tab on your dashboard.
Working with RapidWorkers may seem pretty straightforward, but there's a catch. You can only get paid if the employer rates your completed task as "satisfied." They require you to send proof such as a print screen or a link to confirm that you have completed the task. Otherwise, your task may not get approved.
The following scenarios can happen after you have submitted your tasks:
Employers have 6 days to review your submitted tasks.
Unrated tasks beyond 6 days will be automatically pushed into the "Satisfied" rating by the system.
Tasks which the employers rated as "Not Satisfied" are deleted automatically.
If the employer removes their unfinished campaign, they will automatically rate all the unrated tasks as "Satisfied".
For payment, as mentioned earlier, the pay depends on your location. RapidWorkers tasks usually pay more from the US, UK, Canada, Norway, New Zealand, and Australia. You can get a task that pays up to $5. However, if you are from other countries, the tasks only pay anywhere from a few cents up to $1 to $2 at most. It is noticeable that the number of tasks decreased as well.
Once you have accumulated $8 on your account, you can request a payout. RapidWorkers only have PayPal as their payment method with a 6% withdrawal fee. You will need to email their admin providing your registered email address on the RapidWorkers website, your PayPal email address, and your IP address which is found on the top of your dashboard under "Last login info." The payment processing can take a maximum of 1 week after you send your payout request.
You can also start a campaign using your balance or depositing money using your credit card or PayPal. It costs $3.72 with optional extras such as featured task for $0.50 or task background colour with highlight effect added for $0.30. In your campaign, you can ask people to:
Visit your website
Review your product
Post comments
Sign up
RapidWorkers will review your campaign, and it will undergo several colour-coded review stages like:
Yellow – Pending review status
Light green – Running or in progress status
Green – Paused by the system or temporarily unavailable
White – Finished status
Red – Blocked status
RapidWorkers have some strict guidelines that you need to be aware of. First, you need to maintain a 60% success score at all times. Then violating any of the rules below can risk getting your account banned forever.
Completing tasks assigned to other countries.
Using multiple accounts.
Using a VPN or a proxy website to mask your IP or create another account.
Using automation bots, spiders, or scraper.
Sending unauthorized ads or solicitations using the platform.
Collecting other worker's information such as phone numbers or email addresses from the RapidWorkers platform.
Asking for confidential information from the other workers.
Offering contests of any sort, coupon, sweepstakes, or promotions without the consent of RapidWorkers.
Using web search functionalities on the RapidWorkers website.
Harassing or intimidating any users of the RapidWorkers service.
Can You Make Money with RapidWorkers?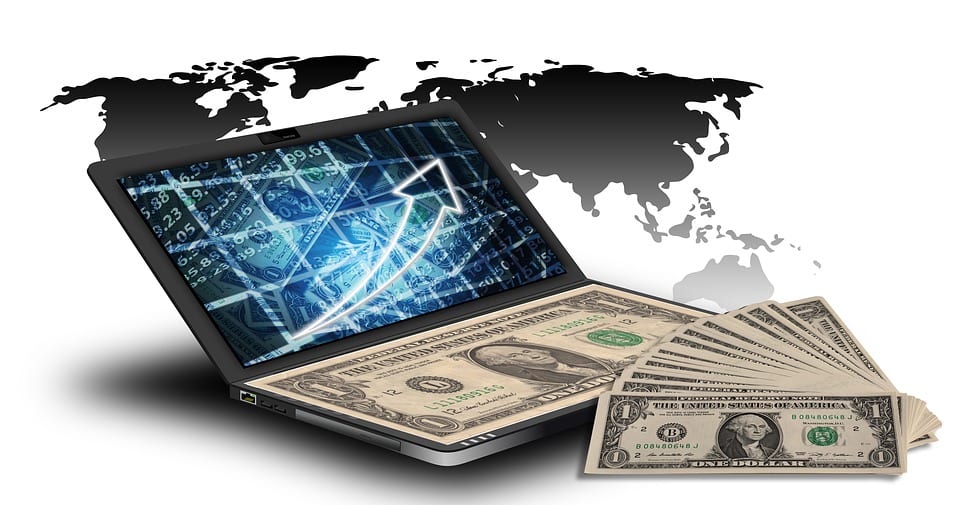 I think you can make some pocket money with RapidWorkers, but you can't treat it as a full-time job. The pay and the number of tasks depend on where you are located as well. Still, the pay is low and will not be enough to support your financial needs.
How To Make Money With the RapidWorkers?
I don't think you can make more money with RapidWorkers, perhaps if you live in countries where the pay is higher and more available tasks are available. However, there's no guarantee that there are tasks available all the time.
RapidWorkers Review: Pros & Cons
RapidWorkers have been around for a while now, but they also have some pros and cons that you should know before you decide on joining them.
Pros:
Free to join
Easy application process (no exams or requirements)
Simple and easy tasks
Low withdrawal minimum amount ($8)
Cons:
No guarantee of regular task availability
Low pay
Only has 1 payment option
Members are getting banned for no apparent reason
Outdated website
Tasks may contain links with potential viruses or malware
Some tasks involve providing your mobile number or your email addresses which can cause unwanted phone calls or spam emails
Unknown employers (potential data harvesting websites)
Pro-employer (according to RapidWorkers, they have zero tolerance for any action or activities that could harm their employers)
Any Negatives? Beware of Lawsuits
I cannot find any lawsuits filed against RapidWorkers online, but there are plenty of negative reviews. Most of these reviews claim RapidWorkers is a scam. After earning a good amount of money, their accounts were terminated, and they did not get paid.
I always read the positive reviews too. The positive reviews about RapidWorkers are mostly about members getting paid and how fast they got their payments. If you are not violating any rules or policy, you will not have any problems with RapidWorkers. But I still think that you proceed with caution.
Is the RapidWorkers Legitimate?
I believe RapidWorkers is a legitimate platform to earn some money. They are operating as a crowdsourcing platform since 2009. I think they will not last this long if they were a scam.
I also found their Facebook page, and it is pretty active. The admin replies to most of the comments, but I don't like how they reply. For me, some replies appear borderline rude. I think if your page gets a lot of comments, be happy about it. This means you're attracting a lot of visitors, and your page is gaining popularity. This isn't how RapidWorkers sees it.
The RapidWorkers website, (Rapidworkers.com), also needs some updating. It could use a fresh design. There are grammar issues here and there. I don't have any problems with that since I also commit grammar errors sometimes. But if they claim to have 100,000+ members and have been operating for decades now, they could've made some website improvement as a token of appreciation for their members' loyalty and hard work.
RapidWorkers Review Final Thoughts
You can try working with RapidWorkers, but you need to be careful. It's best to read and understand their terms and FAQs to avoid getting banned. Also, have some restrictions when providing your contact number or email address. You can get endless marketing phone calls and spam emails for some cents, which is not worth it.
But I honestly think that you're better at trying another way of earning an income online, like becoming an affiliate, for example. You don't have to worry about getting paid because you build your own business and create your passive income.
If you are really interested in creating your own home business, check out my #1 recommendation on building a successful business, where you can get access to hundreds of training videos, 24/7 support, professional consultations, private access to my training guide, and much more.
Working Online From Home - A Proven 4 Step System
See the 4 steps to working online from home & earn residual income