What Is The Cost Of Building A Website? In A Wix.com Review, I want to show how easy it is today. People find it hard to believe that you do not need much money to build a website in today's marketplace.
In contrast to just a few years ago where businesses would spend thousands of dollars, and even a personal website could run a few hundred.
There are many reasons for this, but one of the best is the number of great website-building tools available to anyone to use. When you couple that, you no longer have to do any HTML coding, and you arrive at where we are today.
Anyone with a small budget and willing to work can put up their own website in record time with very little stress. This brings us to today's article on one of the best website-building tools on the market today.
Name: Wix
Website: Wix.com
Price: Free option and $11-29/month for premium.
Founders: Avishai, Nadav Abrahami, Giora Kaplan
Overall Rank: 90 out of 100
Wix.com – Product Overview
Wix.com is one of the easiest website-building tools that you can use to get your website up and running in a short amount of time. They sought out to create the most user-friendly website builder, and they delivered.
Wix.com Review Good and Bad
The Good:
Wix.com absolutely nails the accessibility factor. A majority of their target market is likely looking for the easiest possible tool to create professional-looking websites, and their website building user interfaces completely delivers.
It is one of the easiest website tool builders that you will find on the marketplace. You do not need to have any prior knowledge of coding or website building to use and navigate through their website builder interface, which makes it a standout tool for those with limited coding experience and website creation knowledge.
2. Free and Affordable Options.
Another good thing about Wix.com is that they do happen to offer a completely free option for those looking to create a professional-looking website without investing much into it. However, if you are looking for advanced functionality and features and your web builder, they have premium plans to suit you.
They offer affordable pricing for the value they can deliver in the form of hundreds of business-specific templates to choose from and other site-building features and tools that can make your website look entirely professional.
3. Advanced Features and Scalability.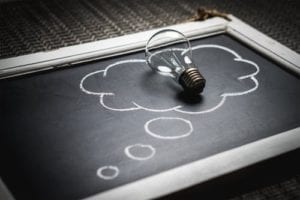 Are you looking to create a professional-looking website that can effectively grow alongside your business?
You will have the option to do so with Wix.com without having to change your website domain provider or web building tool.
You will even utilize the built-in e-commerce capabilities if you decide to turn your website into an e-commerce store.
You will be able to link your website with different credit card processing companies, including Square, Stripe, and even PayPal. This is a big bonus for those looking to start on a platform that they will be able to scale and grow with.
You will be able to contact Wix.com's customer support easily by submitting a support ticket or by calling them. Their customer support is good at responding quickly and getting problems sorted efficiently.
Are you looking for a way to make money online?
Click here right now for instant access to our free training videos where we'll show you exactly how we did it ourselves starting out as complete beginners without ANY prior knowledge or experience in marketing online whatsoever!
The Bad:
1. Lack Of Responsive Design.
One of the major cons of Wix is that the websites don't inherently utilize responsive designs. This means that the ranking factor associated with the latest algorithm updates will likely not be in your favour.
Google and other search engines know how important it is to rank websites that feature responsive and proper scaling designs for their growing mobile user segment. Therefore, your rankings might suffer as a direct result.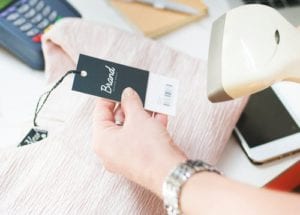 While the pricing is reasonable, if you will be planning on basing your website off of the Wix platform over the long haul, the costs can and will add up.
While you will be getting affordable monthly plans, the costs can add up over time, and you might wish you had chosen a less pricey platform in the future once you realized how much you have spent over the course of a year or a couple of years.
Who is Wix.com For?
Wix.com is primarily for those looking for a complete web builder that will allow them to create professional-looking websites in a fraction of the time you would expect. Also, it is for those that might have little to no experience with coding or web building.
Wix.com Tools & Training
You will be able to get all kinds of training and support on Wix.com.
Wix.com Support
The support offered with the product.
They have plenty of support pages that should guide you through any issue that you might be having, and you will be able to find tips and tricks directly on their site.
A Wix.com Review – Price
There is a free option with limited features. There are also premium options for those that want more storage and more features.
My Final Opinion On A Wix.com Review
The Wix web builder is easily one of the best web builders on the market for beginners and those with limited web building knowledge.
Wix.com at a Glance…
Name: Wix.com
Website: Wix.com
Founders: Avishai, Nadav Abrahami, Giora Kaplan
Price: Free Option and up to $29/month
Overall Scam Rank: 0 out of 100
VERDICT: LEGIT
Related Video:
Looking To Make More Money?
As someone who has been through the process, I can speak from experience when trying to choose a way to make money online is exhausting.
PS: No credit card needed!
Get My Top Tips Delivered to Your Inbox!
Get a Money Making Tip Every Sunday
Enter your email and gain access to my make money tips and receive your free gift.
Need Passive Income?
A Simple 4 Step System
Enter your email and gain access to my make money tips and receive your free gift.
Working Online From Home A Proven 4 Step System
See the 4 steps to working online from home & earn residual income