Let me list some of the top 5 advantages of working online from home in the UK and other parts of the world, and you can think about whether it is for you or not.
I will say right from the start that working online from home in the UK and other parts of the world from the comfort of your own home is not for everybody.
It sounds good, but some people are better off getting up every day and going to a job. Getting all the skills and support to build a business online is very rare. But I will show you how possible it is with the right platform.
So what are the advantages?
1. Family Time
This is probably the #1 reason people choose to work from home over going to work. Many moms decide to be career moms after childbirth is more important than a career outside their home.
A stay-at-home dad is a trend that has taken off recently as well. In some cases, the mom makes more money at a job than the dad does, so he comes up with a way to make money at home and balance that with handling the kids.
2. Control Your Schedule
When you work online often, you can work whenever you have time. If you use the Internet to make money, it is always open 24 hours.
This is great for people with busy lives. Plan your work around whatever else needs to be done that day or week. Most of the time, you can not say that with a job.
3. Increased Productivity
Studies have shown that people who work from their homes are more productive than when they go to the office to work. According to a survey conducted by Ctrip, a Chinese travel website, and published in Harvard Business Review, employees were more productive and stayed in their jobs longer.
Consider your situation. Are you self-motivated? If you are you the type of person that can sit down and work at home without a boss looking over your shoulder.
You will also focus more on fewer interruptions. That fact alone can increase productivity.
4. Save Time And Money
I have always loved the phrase "the 30-second commute". You get to work much faster walking to your desk than driving to work.
If you were to spend 30 minutes one-way driving to work, you would save 1 hour every day, 5 hours a week, and 250 hours a year. That is the equivalent of over six weeks on a 40-hour week you are not commuting.
When you work online from home, you save money on gas, clothes, and food eating out. All of these savings could help pad your savings account if you were to keep it.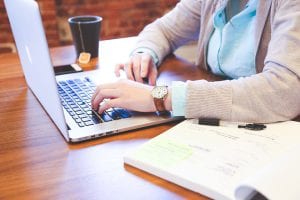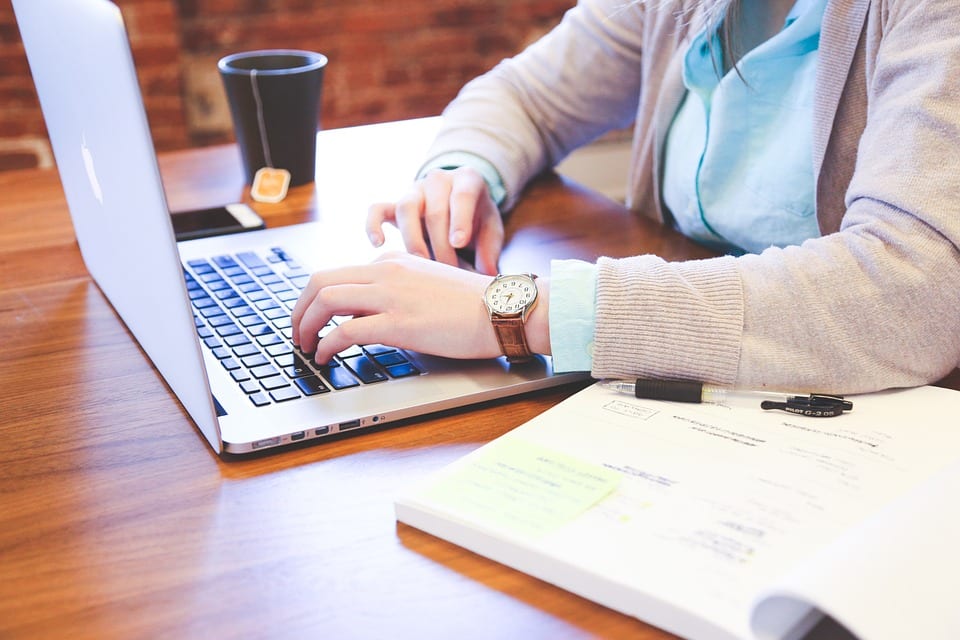 5. More Advantages Of Working Online From Home
There are more opportunities to stay and work online from home than ever before. Your current employer might be willing to consider it for you. If not, here are a couple of options.
a. Telecommute. Many employers offer what is known as telecommuting to their employees. This is a benefit to both the employer and employee.
Flexjobs.com is an excellent place to start looking for telecommuting jobs. You still apply for a regular job, but if you are hired, you work at home.
b. Get paid to programs. These are legitimate ways to work from home online, getting paid to perform functions such as taking paid surveys, reading emails, typing, etc.
Although you won't make a lot of money on anyone's program, completing the actions, combined with referring new members, can earn you several hundred or even thousands of dollars per month part-time.
c. Affiliate marketing. If you've looked at my blog at all, you know that my favourite way to make money working online from home is to do affiliate marketing.
As an affiliate marketer, you get paid by the affiliate merchant to perform specific actions. These can include selling products, getting paid by the lead, or paying by the click with programs such as Google AdSense.
Affiliate marketing is one of the fastest ways to start making money online. It can quickly turn into a four or even a five-figure income per month for people who learn to do it correctly and implement what they know.
Are you looking for a way to make money online?
Click here right now for instant access to our free training videos where we'll show you exactly how we did it ourselves starting out as complete beginners without ANY prior knowledge or experience in marketing online whatsoever!
d. Start a business. There are many ways to start an online business.
As I just mentioned, affiliate marketing is a great way to start an online business. Because there are so many ways to make money, you can start with one and then branch out to others.
Another popular business opportunity is to use a business model such as network marketing. There are thousands of these companies available all around the world. Many combine direct selling with recruiting which allows you to make money selling products and building your own sales team.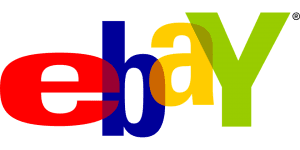 One big way people work online from home, making money, is to start their own dropshipping business. You can start small using the eBay platform.
You can branch into other methods such as drop shipping with the Amazon fulfilment program. With this program, you purchase products and store them in an Amazon warehouse.
You then sell them on Amazon, and they collect the money and ship the products to you. They keep a percentage of the sale for their part, and you keep the rest.
Amazon is the largest online retail website in the world. It's an excellent place to start your own business if you want to get into selling either physical or digital products.
Final thoughts On Working Online From Home in The UK and parts of the world
I think these are the top 5 advantages of earning an income online from home.
The opportunities are never-ending, and anyone can do it with a bit of knowledge and hard work!
If you are interested in creating your own home business, check out my #1 recommendation on building a successful business. You can get access to hundreds of training videos, 24/7 support, professional consultations, private access to my training guide, and much more.
PS: No credit card needed!
Working Online From Home A Proven 4 Step System
See the 4 steps to working online from home & earn residual income