An affiliate marketing home-based business is not for everyone because not everybody who joins an affiliate program makes money.
Not everybody who is looking for a way to start a home-based business should get into online marketing for home-based businesses.
Why is that?!
That is probably not a big revelation because you can say that about a lot of different home-based business models. Certainly network marketing, big-ticket products, and even selling your own products online is actually harder than most people think it is.
I personally like the affiliate marketing business model and it was one of the first things I came across when I got started online back in 2002. However even 14 years ago it was not as easy to make money in affiliate marketing as it was presented.
So, here's what I want to do in this article. I will give you a few reasons why affiliate marketing is not for everyone and then you can decide whether it's for you.
Are you looking for a way to make money online?
Click here right now for instant access to our free training videos where we'll show you exactly how we did it ourselves starting out as complete beginners without ANY prior knowledge or experience in marketing online whatsoever!
Set Up Your Own Blog
When you join an affiliate program you will be given a replicated website to promote. What this means is you are promoting the exact same website as everybody else in that affiliate program.
The only difference is your website is coded with your affiliate i.d. number. That is how you get credit for any sales, leads, or clicks you generate.
The best way to make money in affiliate marketing is to set up your own blog and use it as a website to promote your affiliate products. This allows you to differentiate yourself from all of the other affiliates in that program.
The downside to setting up your own blog which takes a lot of work to get it off the ground. The exception to that might be if you hire a freelance writer like me to blog for you.
Market Your Blog
If you're willing to promote your blog you can make a lot of money in affiliate marketing. Hiring a freelance writer like myself is a great way to get content added to your blog.
You then spend 100% of your time focusing on marketing your blog. A lot has been written about different ways to market your blog, but I can tell you that social media marketing is the best way to promote a blog.
It's not necessarily the fastest, but it's the most common and effective way that successful affiliate marketers make money today.
The exception to that would be if you have a budget for paid advertising. Paid advertising is risky if you do not know what you're doing. However, paid advertising is fast because you can generate immediate exposure for your blog.
Making Money In A Niche With Google Adsense
Affiliate marketing is not for everybody because people have trouble determining what niche they want to get into. The niche you choose will be used to find products that you're going to promote.
A big exception to this would be if you're going to use the Google AdSense affiliate program as an income stream which I highly recommend. You can make money with AdSense in any niche because Google matches the ads to the content on your blog.
You make money when people click on the ads. For this, to work you need a lot of content that Google can match the ads to.
Are you looking for a way to make money online?
Click here right now for instant access to our free training videos where we'll show you exactly how we did it ourselves starting out as complete beginners without ANY prior knowledge or experience in marketing online whatsoever!
Again this is where I can help you as a freelance writer. I can write content for your niche, and Google will automatically sell the ads.
The ads show up on your blog based on the keywords in the content that I write. All you have to do is have a small piece of code that determines the size of the ad on your blog.
One reason this is not a good strategy is it takes a while for you to start making money. If you need money fast Adsense is not the affiliate program for you.
You're not going to earn a lot of money per click unless you're in a very competitive micro-niche such as mesothelioma as an example. These are hard niches to compete in and not a good way to get started in my opinion.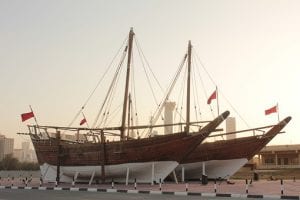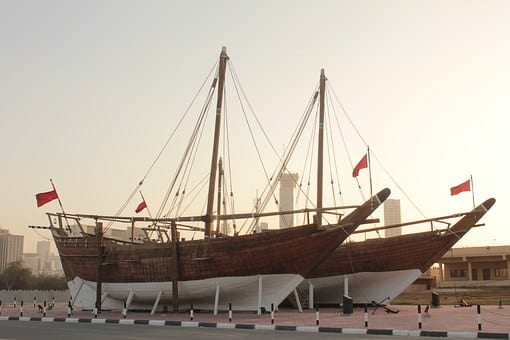 This Takes Work
Let's say you want to write your own blog content. I am going to take a lot of work on your part and many people give up before they ever reach the point of being profitable.
This is why it's often suggested that you choose a niche you have a passion for. I personally subscribe to this theory and it's one of the reasons why I have the blog going here that I do.
I enjoyed writing about home business, network marketing, and various forms of Internet marketing including social media. This is interesting to me so I stay current on what's going on in the industry.
Many people start a blog off with a lot of enthusiasm. That can quickly fade based on a number of factors including your busy lifestyle, and the fact that you're not making any money at first.
It never really seems like work if it's something you're interested in doing. Even when you're not making money initially it can be fun to put together a high-quality blog in a niche you have a passion for.
Is Affiliate Marketing Home Based Business For You?
I often tell people they should find one specific way to make money online and stick to it. Of course, the problem with that is you don't know if it's something you want to do until you give it a try.
In affiliate marketing, you are primarily responsible for your own income.
Of course, this is not the case if you get into a network marketing program where you can earn money by building a downline.
Even though that has some pros and cons, it is a different approach than affiliate marketing where you are not building a downline of distributors.
final thoughts
Is affiliate marketing for you?
It certainly is not for everybody, but it can be a great way to build a home-based business using the Internet. You just need to be prepared to learn how to do it correctly, and then put in the effort it's going to take to get to the income level you want.
If you are interested in creating your own home business, check out my #1 recommendation on building a successful business online. You can get access to hundreds of training videos, 24/7 support, professional consultations, private access to training guides, tools, and much more.
Working Online From Home A Proven 4 Step System
See the 4 steps to working online from home & earn residual income