In this Arbonne pyramid scheme review, I want you to read this post in its entirety, pay close attention to the information, and ask yourself, is Arbonne a pyramid scheme?
Any earning opportunity can immediately pique our interest. This includes the chance of earning an income by being a distributor of an MLM company. One of these companies is Arbonne International which offers benefits such as commissions, discounts, bonuses, and exclusive offers for their consultants by selling their products. And the cherry on top is the vacation trips and car incentives. Amazing right?
Before we get all excited, here's what we need to learn first about Arbonne.
Product Name: Arbonne International LLC
Founder: Petter Mørck, 1975 in Switzerland, 1980 in the US
Product Type: Health and Beauty MLM
Price:
At the moment, the following are the fees for signing up with Arbonne
$49 Registration Fee
$20 Upgrade for Preferred Client
$29 Renewal Fee
*12-Month Registration Term
Best For: Marketers with experience and connections
Disclaimer:

Please keep in mind as you read my Arbonne Review, that I am not a member or an affiliate of Arbonne. This review is based on research and information available online in the public domain. Any opinions and conclusions may not apply to all persons or situations. So read this review in its entirety and you make your own decision. It might even be helpful to read other Arbonne Reviews.
Arbonne is an MLM company that offers a wide range of health and beauty products. These products are made from plant-based ingredients and are 100% Vegan certified. Their products include skincare, makeup, personal care, and nutrition. The company hires consultants to market and sell their products then pays commissions on their sales, incentives, etc.
What Is Arbonne?
Arbonne International LLC is an international MLM company established in Orem, Utah, in 1980, then moved to Irvine, California, in 1984. The founder, Petter Mørck, was a Norwegian entrepreneur who has worked in the skincare industry since 1965.
Before Arbonne was established in the US, it had its first roots in Switzerland. In 1975, Mørck established his skincare line with Pierre Bottiglieri, then worked at the Laboratoires Cosmetiques Arval. Mørck wanted to create a line of products using no petroleum, animal products, or harmful ingredients.
Arbonne offers a wide range of skincare, cosmetics, hair care, and nutrition. They believe in a holistic approach to beauty, health, and well-being, helping people be healthy inside and out. Their products are 100% vegan and cruelty-free. Their philosophy is based on four key factors:
Plant-based ingredients
High Clean standards
Co-developed experts
Scientific testing
Arbonne has a long list of products for both women and men. They are arranged in various collections for skincare, bath and body, makeup, and nutrition.
Skincare – Their skin-care products include serums, lotions, creams, toners, facial cleansers, lifting gel, moisturizers, shaving creams, essence, and many more.
Bath and Body – They have a variety of personal care, aromatherapy, spa, and baby care products.
Makeup – The makeup collection comprises 5 categories simply named face, cheeks, eyes, lips, and accessories. Their makeup products include pressed powder, makeup primer, sunscreen, eyeshadows, mascara, and a lot more.
Nutrition – Their nutritional products include powdered energy drinks, protein shake mix, dietary fibre boost, etc. According to Arbonne, these are vegan and gluten-free with vitamins, antioxidants, prebiotics, enzymes, and botanicals.

Arbonne has opened business centers in 7 countries currently, and they are the following:
United States (1980)
Canada (2006)
Australia (2007)
United Kingdom (2008)
Poland (2014)
New Zealand (2016)
Taiwan (2016)
In 2019, Arbonne paid $225 Million in preferred clients' commissions, overrides, and awards to independent consultants in the US alone and $301 Million across the globe.
Want to learn how I earn my passive Income working from home?
Click here right now for our review, my personal help, and instant access to our free training videos where we'll show you exactly how we did it ourselves starting out as complete beginners without ANY prior knowledge or experience in marketing online whatsoever!
How Does Arbonne Work?
Like any MLM company, Arbonne uses a direct-selling method to market and sell its products. They have what they call "Independent consultants" to do this for the company, and in return, these consultants will earn in three ways.
Personal Commissions – 35% from commissions. This is your profit from your personal product sales, preferred clients, and client sales
Overrides – 15% Preferred Clients' purchases which are the product sales of your team
Awards – such as recognitions, Arbonne Incentive Trip, car incentives, and team-level incentives
Unlike most MLM companies where you earn for every recruit or referral, Arbonne rewards you based on the sales made by your team. It would help if you still recruited people to work in your team and ensure that they also make sales so you can profit. In 2019, as part of rewards and recognition programs, Arbonne rewarded their independent consultants with incentives such as leadership meetings and incentive trips to several parts of the country.
When you sign up to become a consultant, you will pay the $49 registration fee. At first glance, it looks affordable but there's a catch.
For your membership to stay active, you will need to have at least 150 Personal Qualifying Volumes or PQV or, in real money terms, $150 monthly. You will also need to purchase the products you will sell separately. Arbonne offers a Special Value Pack, a set of products you can start trading, which costs around $400-$500. But they provide discounts to the independent consultants who signed up as a Preferred Client.
If you upgrade your membership to Preferred Client, you will also pay a $20 upgrade free aside from the $49 registration fee. Then as a Preferred Client, you will get the following:
20% off the Suggested Retail Price on all products, all the time
40% off the Suggested Retail Price with Arbonne Special Value Packs
Earn rewards on your next purchase such as free shipping or complimentary product
Free shipping for orders $150 SRP and up
Receive a complimentary product and free shipping on registration orders for orders $250 SRP and up. You will also receive a complimentary product on your next order of $150 SRP or more within the following two months
Exclusive Arbonne Autoship which is a free, flat-rate shipping free product of the month
Right now, their value packs include the following:
SRP $444.00
SRP $355.20 for Independent Consultant with 20% discount
SRP $266.40 for Preferred Client with a 40% discount
SRP $533.00
SRP $426.40 for Independent Consultant with 20% discount
SRP $319.80 for Preferred Client with 40% discount
To simply put it in perspective you will spend the following amount of money to start with Arbonne:
$49 Registration Fee
$20 Upgrade to Preferred Client
$266.40 Arbonne Essentials Special Value Packs
This totals $335.40 as your initial investment. And remember that you will need to ensure you have $150 PQV or $150 SRP monthly to keep your membership active. This could mean $1,829 annually which is $150 for 12 months plus the renewal fee of $29.
Also, being a Preferred Client, you can get an exclusive Arbonne Autoship. This means you can get your preferred products automatically delivered to you in 30/60/90/180-day delivery. You can select the products you want and when they are going to be delivered to you. These will be automatically charged to the credit or debit card you have registered.
You can use Autoship to meet the 150 PQV or the $150 monthly requirement to stay an active member. To get free shipping you need to have $100 SRP and above orders, but if you have less than that you will get a flat rate shipping fee of $5.95.
Can You Make Money with Arbonne?
According to Arbonne, a typical independent consultant can earn anywhere between $120 to $502 in earnings and commissions. This is based on their report for 2019. The average earnings of their top 50 earners amount to $9,509 for the same year, while their bottom 50 average earned around $15.
To put it simply, to become their top earner and generate higher commissions, you also need to be ready to spend more money, make a lot of sales, and drive your team to make more sales. Not to mention the time and effort you will be investing to meet your target.
Arbonne International Pros and Cons
Although Arbonne has been around for many decades, just like any MLM company, there are pros and cons. So, before you decide on joining them, let's see what other information we need to be aware of.
Pros:
Provides their consultants with their own website
Established company
Offers world-class and highly ethical skin care and nutrition products
Provides marketing and leadership training for their members
Received certifications and recognition from known organizations (PETA Cruelty-Free, BSCG Banned Substances Control Group, Gluten Intolerance Group of North America, INQUIS, Vegan.org, Certified B Corp, etc.)
Cons:
The products are expensive
Possible hidden charges
Those in higher positions are the ones making a lot of money
Becoming less popular due to the rising of new MLM companies with more affordable products
Want to learn how I earn my passive Income working from home?
Click here right now for our review, my personal help, and instant access to our free training videos where we'll show you exactly how we did it ourselves starting out as complete beginners without ANY prior knowledge or experience in marketing online whatsoever!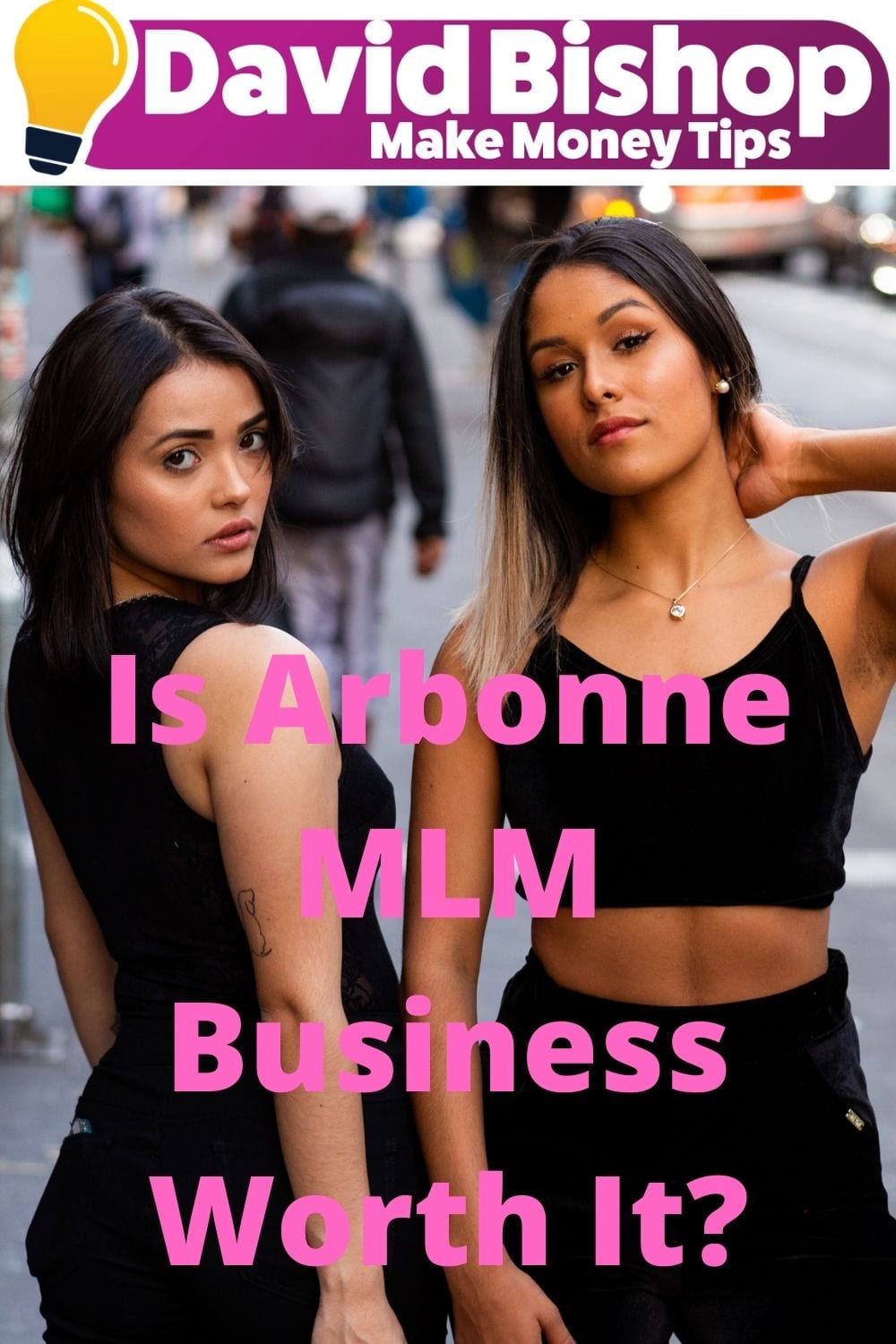 Beware of Lawsuits
I was able to find a couple of lawsuits filed against the Arbonne company. In November 2009, Arbonne settled $30,000 to a complainant with a disability whom they refuse to employ. The US District Court for the Southern District of Indiana ruled that the company has violated federal law. Aside from the monetary settlement, Arbonne was also required to institute non-discrimination policies and training.
And then in May 2017, two complainants raised a lawsuit against Arbonne in the Orange County Superior Court. In this lawsuit, it was alleged that Arbonne is a pyramid scheme. However, the Arbonne Pyramid Scheme Class Action Lawsuit was later dismissed the following year on March 20, 2018.
Aside from lawsuits, it is also important to know that Arbonne received a warning from the US Federal Trade Commission in April 2020. This is in response to illegal health claims related to Covid-19 and the false and misleading income claims made by Arbonne independent consultants.
Is Arbonne a Pyramid Scheme?
Arbonne is not a pyramid scheme. It is a legitimate company that sells legitimate products. They pay their consultants commissions from the products you and your referrals sell. The company has been operating for over 40 years and if it was a scam, it may have been closed down many years ago.
Final Thoughts
Being an independent consultant for Arbonne is going to be a full-time job. You can think of yourself as their "dependent" or a "manager" without the regular pay and the usual employment benefits. Aside from that, you need to invest money to start and maintain your membership with Arbonne.
You have to be someone with a lot of extra money and have plenty of friends or other connections, so maybe this is a good opportunity for you. You can work your way up to the ranks and earn better commissions.
If you are interested in creating your own home business, check out my #1 recommendation on building a successful business online. You can get access to hundreds of training videos, 24/7 support, professional consultations, private access to training guides, tools, personal private assistance, and much more.
Working Online From Home - A Proven 4 Step System
See the 4 steps to working online from home & earn residual income