There are countless beauty affiliate programs. Finding only 9 Beauty Affiliate Programs to talk about will be harder than actually signing up for one and making a little money on the side. Just about everyone wants to look their best, feel their best, and be seen as attractive to the opposite sex.
That is why beauty and health are multi-billion dollar industries and why there are so many people being affiliates for those cosmetic and other beauty companies. You can make money being an affiliate, but it will take time if you are just starting.
Who can be a beauty affiliate marketer?
The answer to that question is that almost anyone can. That is because the desire to be beautiful is not limited to the western world. People all over the world countries want to look good and make a good first impression, which gives you a huge audience to sell to.
So even if you do not live in a western English-speaking country, you can almost be a beauty affiliate marketer. We say almost because at least one company restricts its shipping to both Canada and America.
That means that if your audience is located out of those two countries, they cannot buy that company's products. Then unless you are marketing to the people of those two countries, you can't be an affiliate marketer for that company.
Who can benefit from being a beauty affiliate?
Again, just about anyone who has a website that they want to monetize. If you are building your website and audience, you can add affiliate links to that website and partner with some good programs.
If you already have a website built and have an audience, then these beauty affiliates can add to the quality of links you already have on your web pages. You do not want to put all your eggs in one basket, so adding some beauty affiliate links is smart to make some extra money.
The good news is that not only is the market for beauty products large, but the affiliate marketplace is also growing. You can reach new people every day if you follow the right strategies to attract them to your website.
Want to learn how I earn my passive Income working from home?
Click here right now for our review, my personal help, and instant access to our free training videos where we'll show you exactly how we did it ourselves starting out as complete beginners without ANY prior knowledge or experience in marketing online whatsoever!
9 Beauty Affiliate Programs
Without further ado, here are those 9 beauty affiliate programs you can latch on to help make your fortune.
1. Amazon Affiliate Program
This company sells just about everything and anything. That means you get a wide selection of beauty products to represent right at your fingertips. Plus, you have the power of the Amazon name and reputation, paving the way for you.
Then you can use this program no matter where you live in the world. That gives you an affiliate advantage, and you can represent those top brands everyone wants to get their hands on.
There are only 2 drawbacks to this program. One is that they only pay via check or gift card. Two, their commission offering is only at 5%.
However, that is still a good sum if you make the right number of sales. Click here to read all about the Amazon Affiliate Program.
2. Lagzira London
This affiliate program doubles what Amazon offers, and it works with Moroccan argan oil to help keep your skin and your customer's skin looking great. The products are supposed to be made with anti-aging ingredients so that your customers can look and feel younger every day.
The products are also certified by the USDA, and you receive a 10% commission every time you have a legitimate sale. You can even market the products to vegans and pet lovers as they are made under cruelty-free standards.
Then the ingredients come from Morocco through strict quality control standards. Click here to see their sign-up information; you may want to explore the site some before signing up to make sure you can live with the price of the products.
3. E.l.f Cosmetics Affiliate Program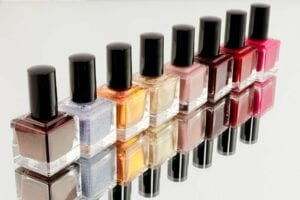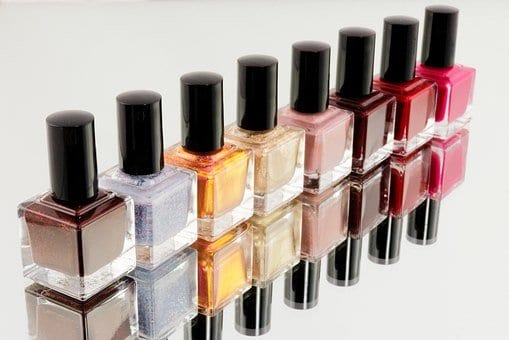 This is another well-known beauty brand that helps you get your foot in the door with your audience. Their skin care, face masks, and beauty tools are very popular with social media members.
Plus, you get to represent all of their product lines listed on their website. The company only pays a 5% commission, but like Amazon, that is better than nothing. You may have to market their products in such a way to get quantity in sales.
One of the drawbacks is the affiliate platform the company works with. It may or may not be updated or easy to use. You can find this company's program on the Rakuten network as they recently switched from Commission Junction.
4. The Marc Jacobs Beauty Affiliate Program
Before you get your hopes up, not every company is easy to sign up with. Although Marc Jacobs pays an 8% commission, you have to meet their requirements before you are allowed to represent their products.
Also, you are not limited to which products you can represent. You get to pick and choose those products that suit your interest and which ones are best for your audience. Those products include toners, make-up, eyeliners, and a lot more.
The drawback of representing this company's products is the website you have to use as your dashboard. The last word on it is that it needs to be improved a lot to make it a smooth affiliate marketing dashboard.
Want to learn how I earn my passive Income working from home?
Click here right now for our review, my personal help, and instant access to our free training videos where we'll show you exactly how we did it ourselves starting out as complete beginners without ANY prior knowledge or experience in marketing online whatsoever!
5. The Bare Minerals Affiliate Program
If you want to catch a rising star and ride it to a steady income, this may be the company you want to partner with. It is becoming a trendy brand due to its quality products. They have a lot of them.
You are free as an affiliate to represent anyone you want, and you get an 8% commission for doing so. This is one of those companies that restrict shipping territory, so you have to target the two English Speaking North American countries for sales.
That drawback may be overcome by the company's social cause attitude and its popularity. Click here to see their program up close and personal.
6. The Forever21 Affiliate Program
Tap into that part of your audience that wants to remain young forever. This company markets a lot of beauty products, and it also has a nice fashion line you can get your audience to check out and purchase.
The main drawback to representing this company's beauty and fashion items, and you can represent them all if you want, is that the company only pays 4% commission.
The good news is that some of your audience may already be signed to a Forever 21 account, making sales a lot easier to get done. There is one more drawback to signing up, and that is the company has to manually review your website before you are accepted into their program.
7. Miessence Organics
If you do not like chemicals and want to market products to like-minded people, this may be the company you will want to work with. It is a company that produces organic beauty products.
The other unique system they have is that you have several ways to sign up, and the network option provides you with customers for life. Just check it out thoroughly, so you know you are making the right decision for yourself.
The key drawback is that its product lines may be rather limited and also limited in product options. There are supposed t be a lot of earth tones to their cosmetic products.
Click here to get to their affiliate program, which is run through Share A Sale.
8. Just Natural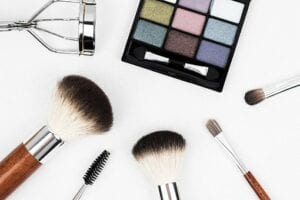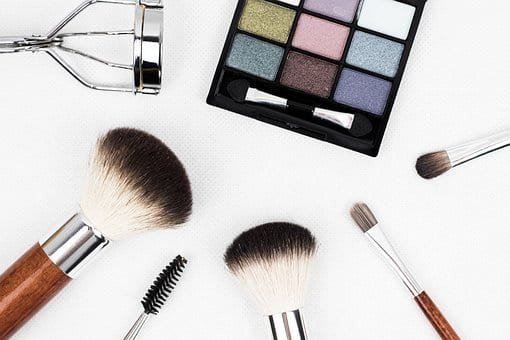 So far, this is the highest-paying company when it comes to commissions. Their rate is 20%, and the company operates its affiliate program through ShareASale as many other companies do.
Two of the company's problems are that they are not truly organic ingredients inside their products. They may be natural but not organic. The other problem is that they do not have a cosmetics line. The company focuses on skin and hair care only, which means you have a limited product supply to work with.
On the plus side, the products contain no chemicals, are not greenwashed, and are hand-made in the US. Click this link to get to their affiliate program.
9. 100% Pure
With this company, you probably have a mixture of organic and natural beauty products to represent. Unlike the previous company, they have a make-up line and a skin-care line for you to market for them.
To manage its affiliates, the company works through Share a sale and gives you enough links to hyperlink every page on your website. The only real drawback to the company is that it is not truly an organic brand.
There are no artificial fragrances or preservatives in their products, as well as no parabens, no phthalates. You can do a lot worse for representing products than what this company offers.
Click here to see what their affiliate program is all about.
Final thoughts
It makes sense to check out these 9 beauty affiliate programs and others you find. The industry has done about $3.7 billion worth of sales in the past and is slated to do over $4 billion this year.
That is a lot of money going to people other than you. Check out these and other programs so you can make a little extra cash for yourself and your financial freedom.
If you need help on how to get started, check out my #1 recommendation on building a successful business online. You can get access to hundreds of training videos, 24/7 support, professional consultations, private access to training guides, tools, personal private assistance, my personal help, and much more.
PS: Click here to review my #1 recommendation in detail.
Working Online From Home - A Proven 4 Step System
See the 4 steps to working online from home & earn residual income