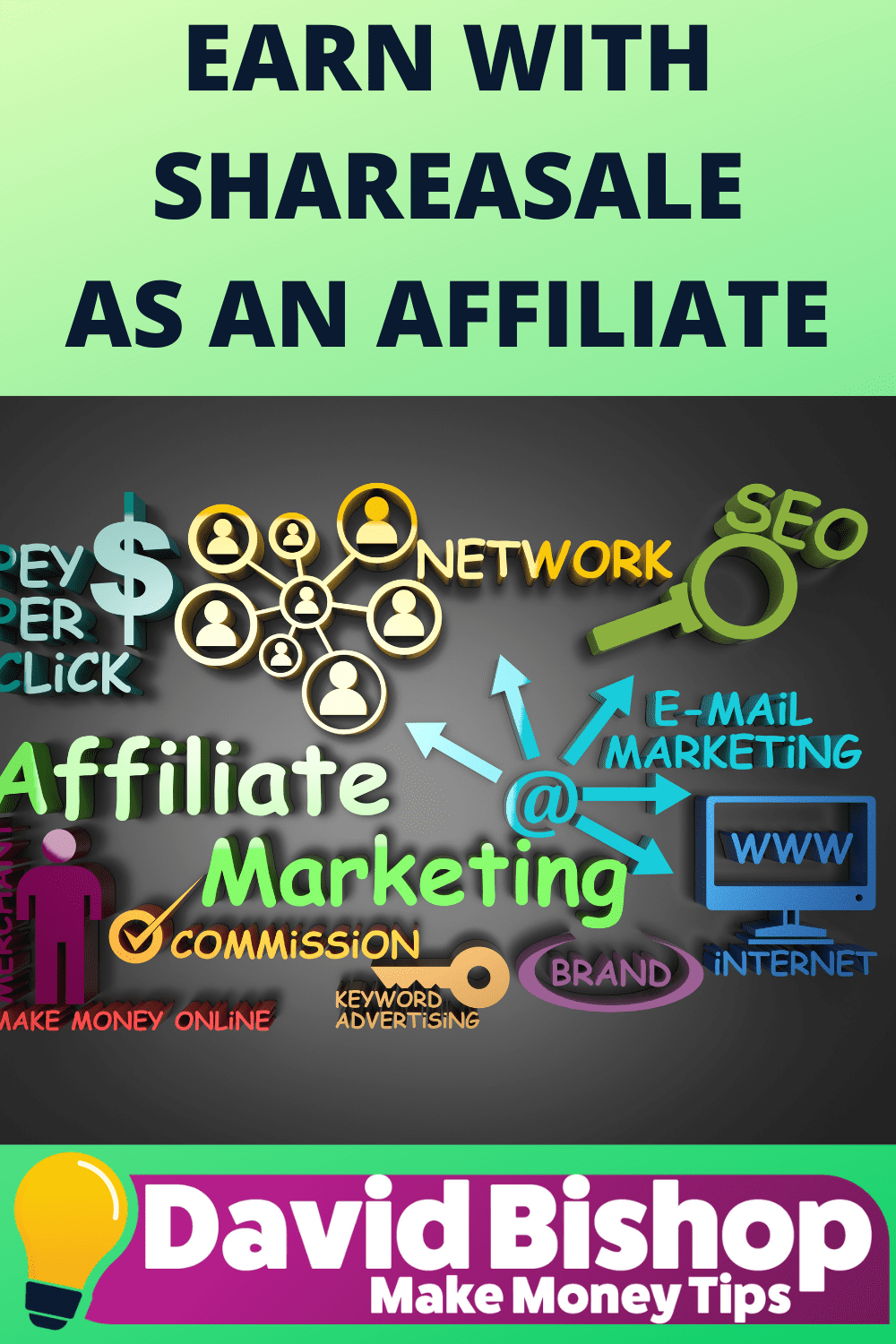 It is easy to become an Affiliate Marketer, and you will learn that after reading this ShareASale Review and having knowledge of their products.
Affiliate marketing is a good way of earning extra cash even when you're at home. And there's one network that houses all these good affiliate marketing programs plus the under-the-radar programs you can't easily find online.
You may have already heard of it if you've been living for the last 20 years; it's ShareASale. So, if you want to know more about how you can earn money from being an affiliate, continue to read our complete ShareASale review.
Product Name: ShareASale Review
Founder: Brian Littleton
Product Type: Affiliate marketing network
Price:
$5 for the background check fee, which will refund on your first check
Best For… Mid to advanced affiliate marketers
ShareASale is one of the largest affiliate networks that allows you to earn commissions when joining their affiliate program. With thousands of products to promote, you will find the products you can sell quickly and earn an income from the sales.
ShareASale is an affiliate marketing network that services merchants, agencies, and affiliates. Merchants use ShareASale to manage their affiliate program, including implementing and tracking affiliate sales. At the same time, agencies can use the solutions provided by the network to support their client's program goals. Lastly, the affiliates can find the products they would like to promote and use their website, blogs, social media, and other marketing tools to promote them.
It was founded by Brian Littleton back in 2000, and its main office is located at River North Chicago, Illinois. It has now hosted over 3,900 merchant programs in its network platform. Although ShareASale focuses on small and middle-sized businesses, you can also find big brands such as Etsy, Reebok, Namecheap, Qatar airways, WP engine, and many more.
Want to learn how I earn my passive Income working from home?
Click here right now for our review, my personal help, and instant access to our free training videos where we'll show you exactly how we did it ourselves starting out as complete beginners without ANY prior knowledge or experience in marketing online whatsoever!
ShareASale affiliates grew in numbers reaching 211,000+ publishers as of this writing, while about 15,200+ brands across all product categories. In 2019, the company generated 150 million in sales, and the following year, affiliates earned $915 million in commissions from their sales. Then in 2017, ShareASale was acquired by Awin or formerly known as Affiliate Window, for the amount of $35 million.
ShareASale works just like the other affiliate networks you may have joined before. You enter the affiliate program, and when your application is approved, you will get your affiliate link. Then you can use this link to promote their products using different platforms that you have, such as your blog website, social mediate accounts, YouTube channel, and so on.
When your visitors click on the link, it will take them to the merchant's website to purchase the products they want. You will earn commissions each time the visitors from your link make a purchase.
If you haven't created your website, you can try my number 1 recommendation for website building for just $2.95 a month.
To become an affiliate of ShareASale, you can visit their website and follow the steps below:
On the homepage, select the "Solutions for Affiliate" button. This will take you to the affiliate page, where you'll find some information about their affiliate program and some of the leading brands you can promote. On the same page, please scroll down and click on the create my account button. It will take you to the affiliate account creation page to create your username, password, and country.
After submitting that information, the next page will ask you to add your primary affiliate website and your email address. The websites you include will be visible to the merchants when you're applying for an affiliate program and will also be used in verifying the information you've provided to them, so use a live website as your primary.
There are also questions to answer under Website Content and Promotional Strategies. Click on yes or no. They do not allow websites that contain adult content or link to sites with adult content.
In the next step, you will provide your full contact details and receive the affiliate checks.
After this, you will be selecting the payment method, either getting the checks by mail, by federal express, direct deposit, or Payoneer.
Finally, read the Terms and Conditions, then check both boxes and hit the complete application button.
After completing your application, wait for about 24 hours for the feedback. In general, you will receive feedback about your application within that timeframe, whether you're approved or not. Once your application as an affiliate is approved, you will gain access to your affiliate dashboard.
The dashboard is very minimalist in design. Today's standards may date it, but it is easy to use and functional. You will be able to view your affiliate earnings, account updates, and the current online or offline merchants. The activity feed, which was the latest addition to the dashboard, lets you view the activities happening on your account.
More functions are available from the drop-down menus on the top of the dashboard. The best of all is to view the top 10 merchant programs on ShareASale under the Trending Merchants feature. This helps you find affiliate programs that can potentially earn you more commissions instead of browsing through the dozens of programs yourself.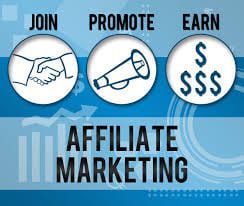 Finding an affiliate program with ShareASale has the most straightforward process compared to other affiliate networks. On your dashboard, click on the merchant menu and search for merchants. Then you can browse through the different categories or sort them. You can also modify the search function by entering your keywords.
You must know the exact terms that you're looking for. If you need help, you can try my number 1 recommendation for keyword search.
Some of the search parameters you can use to find affiliate programs are auto-approval, commission rate more significant than, two-tier program, or EPC greater than. You can find affiliate programs that will automatically approve your application with your preferred commission rates, offer long-term income, and get commissions from referrals as well.
Getting your affiliate link is also as easy. You need to click on the Links from the menu and select "get a link/banner." The following screen will show you the affiliate programs you joined and their corresponding affiliate links. All that's left to do is get the HTML code of your preferred type of text link, banner, etc. Other helpful tools you can use to create affiliate links such as bookmarklet, custom link tool, make-a-page, and product showcase.
So, finally, here's how you can get paid. The affiliate payments are issued every 20th of the month. This is based on a net 30 model. For example, the March 20th payout is from the commissions you made until February 20th. Then you can receive your payments through the payment method you've chosen earlier during your ShareASale account registration. It's best to select direct deposit, which goes straight to your bank, instead of receiving your payment via checks due to handling fees. Unfortunately, they don't offer a PayPal payment option.
The payment threshold is $50 before you can trigger a payment. You will have to promote more if you haven't reached this threshold to payout.
Yes and No. Making money through affiliate marketing will depend on how hard you work. You have to promote the products using all the marketing strategies that work. This means that you should at least know a little about affiliate marketing. Without these, you may not earn as much or earn nothing at all.
You can consider a few things to help you make money with ShareASale. Here are some of my tips:
Select the product related to your niche – Selecting a non-related product could confuse your audience and negatively affect your credibility.
Choose affiliate programs that pay decent commissions – Some programs offer high commissions, which are good, but it could also mean that the products are harder to sell.
Get training about affiliate marketing – It's better to know the best-proven strategies in affiliate marketing and how you can apply them.
Although ShareASale has been in the business for more than two decades now, they are still not perfect. Here are some of its pros and cons.
Pros:
A trustworthy company, they have been around for many years.
Sign up, and approval is easy and fast.
Thousands of different merchants sell both physical and digital products, including well-known brands.
Provides additional tools such as product banner creator and bookmarklet, which helps you make custom affiliate links.
Their partnership with Awin ensures more years in business.
They offer diverse merchants with plenty of affiliate programs not well known by many.
Easily find your affiliate program using the search filters.
Has two-tier programs and per-per-call functionalities.
Cons:
The affiliate dashboard and customer service interface need an overhaul.
If your balance is less than $25, they will delete your account.
You have to pay a $25 monthly fee if you have less than a $50 balance.
It would be best to have good traffic going to your website before committing yourself to the program.
You may be asked to redesign or update your website before getting approved.
Want to learn how I earn my passive Income working from home?
Click here right now for our review, my personal help, and instant access to our free training videos where we'll show you exactly how we did it ourselves starting out as complete beginners without ANY prior knowledge or experience in marketing online whatsoever!
Any Negatives? Beware of Lawsuits
Although I never found any lawsuit against ShareASale, I did find a long list of complaints about them online. It is not a surprise if they do, considering that the company has been in the business for many years. But what is surprising is that they don't have any complaints or even reviews on the BBB website. The company is even rated A+, which is a good thing.
I have read some of the affiliate reviews online; most of them complained about not getting paid, and if they decide to quit, it is difficult to transition out since the links on their websites will be broken. Most of these complaints were answered by Brian L, a customer service representative from ShareASale. If that was the founder himself replying to reviews one after another, I think that's just amazing.
Yes, they have been in the business for many years, so I believe they are legitimate. If not, they would've been shut down years ago.
ShareASale is an excellent way to earn extra money, but I wouldn't recommend this to those unfamiliar with affiliate marketing. But this doesn't mean that you can't start today. If you are interested in creating your own home business, check out my #1 recommendation on building a successful business, where you can get access to hundreds of training videos, 24/7 support, professional consultations, private access to my training guide and much more.
Working Online From Home - A Proven 4 Step System
See the 4 steps to working online from home & earn residual income