The best direct sales opportunities are somewhat subjective. I say this because people are making money in direct sales and doing it both with well-known companies and with companies you and I have never heard of today.
Direct Selling News has a cool website that looks at companies in direct sales and at times they rank them using various parameters. For example, here DSN Announces 2016 Global 100 based on 2015 revenues.
Another great website is Business For Home. They offer all kinds of information on direct sales and products and companies. Here is a poll they recently took The Top Direct Selling Companies In The World 2016.
One thing that caught my eye was this statement: "Every single day, 70,000+ prospects worldwide are looking for information to find the best opportunity available."
Whoa!
If my math is correct, that multiplies out to 2.1 million a month, and over 25 million a year.
Here's something I know from being in this business for a while. These people are not necessarily looking at annual revenues when they choose a direct sales opportunity to get involved.
What are they looking at now?
They are approaching their search looking for a particular product, or they are looking at an opportunity based on somebody's referral. The Internet has made it possible for people to research companies they never heard of as well, but when they make their choice, they are going to be looking at testimonials or reviews, as well as whether it's a product they think they can get behind.
So when I talk about the best direct sales opportunities, my list is going to contain companies and products that may or may not be on your list.
Earn a Passive Income While Working at Your Day Job
Learn How to Start Your Own Affiliate Business
Follow My Simple 4 Step Formula and Copy the Exact Method I Used to Quit My Bus Driver Job
With that in mind here we go!
Amway
I'm going to list them first because they have continually led to annual revenue for several years. At one time it was Avon, but Amway has passed them and always seemed to be at the top of the list.
There are some pros and cons to Amway, and I think you should keep an open mind when researching it. They have had a bad reputation in the past, but that has changed.
Amway has hundreds of products you can sell. Many people get involved because they have an affinity for a product category such as vitamins and nutrition, basic commodity items, cosmetics, and so on.
Amway uses the network marketing business model. You earn commissions on your personal sales, and you can build your own sales force and make money on the sales from people underneath you.
Top Tier Digital Opportunities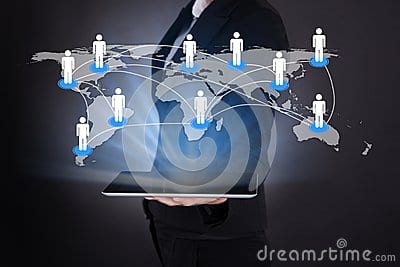 This is a relatively new category, yet it has become extremely popular with people who would like to make more money on fewer sales.
The basic premise is that you can earn hundreds or even thousands of dollars selling one product, and you're better off doing this than try to build an MLM group that might take you years to earn the same amount of money.
For example, you might earn $10 making a cosmetic sale for Mary Kay. Or, you could promote big-ticket digital products such as TiDom and make $2000 or more on one sale. You would have to make 200 sales to earn the same amount of money selling cosmetics.
Some of the best top tier Digital opportunities right now are TiDom, MOBE, and a new one that is catching on today, Pure Profit Pro.
Earn Passive Income Online and Work From Home Using My Secret 4 Step Formula!
Let me show you a simple 4 step proven system that many are using and having the same SUCCESS!
Multi-Level Marketing (MLM)
When you look at the list of the top direct sales companies in the world you're going to find that the majority of them use network marketing, or MLM, business model. It might even surprise you that established companies such as Tupperware contain a compensation plan where you can build a sales force and make money on your downline.
I put Amway at the top of the list based on revenues. This doesn't necessarily make it the best direct sales opportunity for you. I'm amazed that 94 companies are doing over $100 million a year in annual revenue.
There are a lot of fascinating opportunities that you could get involved in if you were to take the time to do the research. Some of these have caught on and are unique compared to other businesses on the list.
In my mind the best MLM direct sales opportunity for you to get involved with right now is one that's going to give you less competition, but with a product that solves a very targeted niche market.
One Coin is an example of this. They have several distributors earning over $1 Million a year. They even have one earning $4 Million a month, and this is a company I have never heard of with a unique product line. https://www.businessforhome.org/2016/02/top-200-worldwide-earners-in-mlm-february-2016/
Affiliate Marketing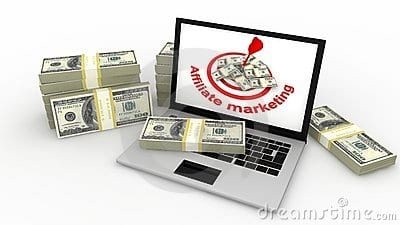 You are not going to see a lot of affiliate marketing opportunities on the best direct sales or top direct selling companies list.
That doesn't make them any less of an opportunity because some of these companies are considerably larger than Amway.
You've heard of them. Amazon and Google are at the top of the list. These are multibillion-dollar companies that have affiliate programs you can make money selling their products or promoting them as an affiliate marketer.
I personally like Wealthy Affiliate. They have a membership program you can sell and earn a residual income.
I feel this is one of the best sales opportunities because you make money helping people learn how to do affiliate marketing. As a business model, affiliate marketing is only going to grow in the future, and the number of people wanting to learn how to do it is only going to increase as well!
This makes it one of the best direct sales opportunities because you are selling a niche product that solves a specific problem people need help with today.
If you are really interested in creating your own home business, check out
my #1 recommendation on how to build a successful business
. You'll get plenty of support, training, websites, and access to 24/7 live chat where people are always online to help you. And I will be your private coach until success finds you. Get started for
FREE
today.
PS: No credit card needed!
Need Passive Income?
A Simple 4 Step System
Enter your email and gain access to my make money tips and receive your free gift.
Working Online From Home A Proven 4 Step System
See the 4 steps to working online from home & earn residual income