However, building an online community website does take a certain amount of skill and patience. If you are serious about getting started you can start today by looking here.
You do not have to be Mark Zuckerberg to start your own online community.
He already is and he already has! 🙂
The good news is you do not need technical ability to get your own website off of the ground. The best way to do it is to start a blog in a targeted niche you have an interest in, or maybe even a passion for.
There are many different blog themes you can choose from. I am using a WordPress theme as my blogging platform. I have my own domain name which helps in building an online community.
Using your own name helps in branding your community as you are going to be the leader of it. Your blog is serving as a landing place for people to join you in your journey on whatever your niche is about.
Content
The primary piece to building an online community after your blog is set up will be focusing on adding quality content to it. This content will come in the form of text, videos, graphics, and audio.
If you're not comfortable writing your own articles you can hire a blog writer. If you don't know how to create a video you can go to YouTube and find popular videos in your niche and just copy the embed code and paste them into your blog.
If you focus on quality content and volume of content it will help you build your brand and your image. The volume of content is nothing more than adding content all of the time regardless of how good it is.
Quality content takes a different approach. For example, instead of trying to add one article of 200-400 words every day, you shoot for adding one article of 1000 to 2000 words every week.
This takes more effort on your part and is one of the reasons you do not see very many bloggers do it. I like the quality content approach or building an online community website so much I am now going back to my shorter articles and updating them to 1000 words or more on virtually everyone.
I think this is better for my audience and I know Google likes this better as well. Especially in competitive niches, they are ranking longer content over shorter content in their organic results.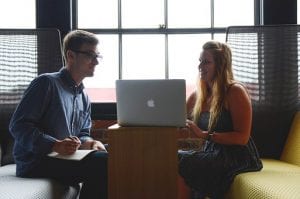 Your goal with every piece of content you add is to get people to share it online in their own various social accounts. Content that is shared gives you the opportunity to develop viral marketing without doing all of the work yourself.
Hopefully, people will be commenting on some of your blog posts which give you a chance to interact with them. Never miss the opportunity to build relationships which are important when developing your online community.
Be Active Yourself
Don't just post content and hope that somebody's going to find it. Go out and promote your blog in multiple ways.
There are many excellent articles online about how to promote a blog post. Find a handful of those that you have time to do and spend an equal amount of time on promoting your content the way they describe.
Neil Patel offers some excellent tips on blog promotion and building your online community here:
http://www.quicksprout.com/the-complete-guide-to-building-your-blog-audience/
I like this simple approach myself.
Are you looking for a way to make money online?
Click here right now for instant access to our free training videos where we'll show you exactly how we did it ourselves starting out as complete beginners without ANY prior knowledge or experience in marketing online whatsoever!
1. Make a blog post.
2. Bookmark it on Facebook, Twitter, and Google Plus.
3. Add a video from YouTube to the blog post as well. It can be one you create or a shared one you copy the embed code and post on your blog. This gets Google coming to your blog more since they own YouTube.
These are a few tips on building an online community website. The Internet is structured today to reward you when you use the tips I have provided in this article.
Do not think of your community as a forum where everyone hangs out, but think of it as a blog where you keep people informed of information the would want, need, or desire. Your job in the community is to give it to them!
If this seems overwhelming try outsourcing some or even all of the work. Check out sites like Fiverr.com to find people who will do just about anything you need to be done for $5.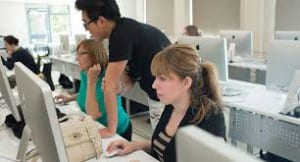 Join A Community That Teaches You.
There are lots of blogs that teach you how to build a community website, but why not join a community of networkers that shows you exactly what they do on a daily basis. Internet changes regularly, so the content you read today may not be practical for you to use tomorrow. So it would be better if you get the information first hand. My No 1 Recommendation would be Wealthy Affiliate.
You can join for free and test drive this program yourself before you decide this would be a good fit for you. I have been with them going on over 7 years now full-time, and I have no regrets. Is the best financial decision I have ever made.
If you are really interested in creating your own home business, check out
my #1 recommendation on how to build a successful business
. You'll get plenty of support, training, websites, and access to 24/7 live chat where people are always online to help you. And I will be your private coach until success finds you. Get started for
FREE
today.
PS: No credit card needed!
Get My Top Tips Delivered to Your Inbox!
Get a Money Making Tip Every Sunday
Enter your email and gain access to my make money tips and receive your free gift.
Need Passive Income?
A Simple 4 Step System
Enter your email and gain access to my make money tips and receive your free gift.
Working Online From Home A Proven 4 Step System
See the 4 steps to working online from home & earn residual income