ESL online teaching has become a way to earn an income while working from home, and one of the well-known platforms that offer this is Cambly Tutors. According to them, as you will see in all the Cambly Tutor Reviews, you can earn as much as $12 per hour as a tutor, plus commissions too for referring students to them. But is Cambly Tutors legit, or is it a scam? Read on to find out the truth from my Cambly Tutors review.
Disclaimer:
Please keep in mind as you read my Cambly Tutors Review, that I am not a member or an affiliate of Cambly Tutors. This review is based on research and information available online in the public domain. Any opinions and conclusions may not apply to all persons or situations. So read this review in its entirety and you make your own decision. It might even be helpful to read other Cambly Tutors Reviews.
Product Name: Cambly Tutors
Founder: Sameer Shariff and Kevin Law
Product Type: ESL online marketplace
Price:
Tutors don't have to pay any fees when applying for the tutor job at Cambly Tutors. Students can avail of the 30-minute trial lesson for just $10 or select from the plans below.
# of Days

Duration

Monthly

Quarterly

Yearly

Two days

15 mins

$52.00

$47.00

$39.00

30 mins

$85.00

$77.00

$64.00

1 hour

$156.00

$140.00

$117.00

Three days

15 mins

$68.00

$61.00

$51.00

30 mins

$120.00

$108.00

$90.00

1 hour

$216.00

$194.00

$162.00

Five days

15 mins

$105.00

$95.00

$79.00

30 mins

$186.00

$167.00

$140.00

1 hour

$336.00

$302.00

$252.00

For Kids

# of Days

Duration

Monthly

Quarterly

Yearly

Two days

30 mins

$110.00

$99.00

$83.00

Three days

$156.00

$140.00

$117.00

Five days

$240.00

$216.00

$180.00

Seven days

$328.00

$295.00

$246.00
The prices of the plans above are updated as of this writing but can be changed by Cambly Tutors in the future.
Best For: Tutors (with or without experience), students, examinees for TEFL or TESOL, schools, organizations, etc.
Cambly Tutors offers an opportunity to earn extra income from teaching the English language to students worldwide. They can accept you as a tutor even without certifications or prior tutoring experience. Aside from that, you can also earn commissions by promoting Cambly Tutors to your friends and family.
What is Cambly Tutors?
Cambly Tutors is an online ESL marketplace that connects tutors to students who want to learn English. It was founded by its current CEO, Sameer Shariff and Kevin Law, in November 2012. Their company holds its main office in San Francisco, California. They have offices in 10 countries like Brazil, China, India, Japan, and Vietnam.
When Cambly Tutors was launched, ESL online education was still in its infancy. Cambly Tutors suffered some negative reviews, but it has improved over the years. It has grown into a large community now serving 200+ countries worldwide.
Cambly Tutors offers English courses for ages 4 to 15 years old. But they cater to learners in different age groups, too. Some systems are for professionals such as Business English and Advanced Business English. They also offer specialized curriculums and English courses tailored fit to your career. Organizations and schools can also partner with Cambly Tutors to upskill their employee's or student's English written and communication skills.
Cambly Tutors offers tutors the ability to log in unscheduled anywhere they are, anytime they like, and for as long as they want. This makes it unique from the other online ESL tutoring platforms that need you to follow fixed or scheduled tutoring classes. Furthermore, you have the option to use the Cambly App, allowing you to teach students even on the go.
Also, Cambly Tutors outrivals their competitors in their situational teachings on grammar and punctuation use and even cultural slang. It offers tutors a casual platform without time commitments and the typical structure of online classes.
Want to learn how I earn my passive Income working from home?
Click here right now for our review, my personal help, and instant access to our free training videos where we'll show you exactly how we did it ourselves starting out as complete beginners without ANY prior knowledge or experience in marketing online whatsoever!
How do the Cambly Tutors work?
Cambly Tutors work like other tutoring platforms, but quite differently. Cambly Tutors do not require teaching credentials or experience, but you need to meet their tutor and minimum technical requirements.
You are a native English speaker (preferably from the US, Canada, UK, and Australia)
You're 18+ years old and above
You have a stable internet connection
You have a computer, or a laptop (for a better learning experience)
A smartphone or a tablet (alternative to no.5)
A webcam with clear video resolution
A headset with a microphone (a noise-cancelling headset is a good option)
You are in an environment conducive to learning (tutoring with Cambly Tutors can be done anywhere but within reason)
Space with good lighting and a tidy background
Follow Cambly Tutors' dress code to be presentable
Even if they offer tutors the flexibility to teach whenever they want, tutors can also sign up for Priority Hours. These are the hours when there are more students logged into the platform, but it is not guaranteed.
If you signed up for the Priority Hour and completed the entire hour without a student, Cambly Tutors will compensate your time by paying you an amount equivalent to at least 15 minutes. If you do not make it to your scheduled Priority Hour, you have the option to cancel it before it starts.
Aside from that, you can also open a timeframe when you are available using Reservations. You can create your class schedule, duration, and break times. The students who would like to take your class can book you within your available class hours. You need to accept their booking to fill up the timeframe. If your student becomes a regular, you can add them to your typical student's list, and you can book their schedule in advance using Reservation Holds.
If the student is a no-show, but you waited and completed the entire booking time, Cambly Tutors will compensate you an amount equivalent to 10 minutes of chat time.
Can You Make Money with Cambly Tutoring?
Yes, you can make money with Cambly Tutoring, but don't expect to earn a lot. They pay tutors $0.17 per minute and $0.20 per min for teaching kids. These rates work out to be $10.20 per hour, while you will get about $12 per hour for teaching kids.
If your class is fun and students like you, they can book you again in the future. Cambly Tutors also has a platform-wide rating system, and students can rate their experience with your class. If you maintain your high rating, you have more chances of attracting more students, and more income.
Cambly Tutors offer PayPal as their payment method for tutors. The minimum payout is $20, and you will get paid every Monday. However, Cambly Tutors do not pay tutors during downtime.
How To Become A Cambly Tutor?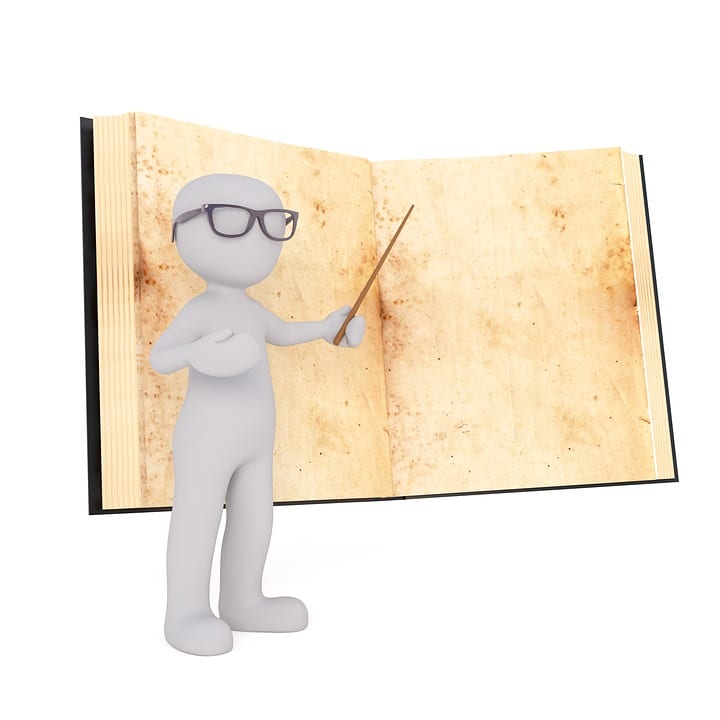 Aside from tutoring, you can become a Cambly tutor and also make money with the Cambly Tutors affiliate program. You can become their ambassador and invite students to the platform. You can earn $30 each time someone you referred to Cambly Tutors spends $50 on tutoring classes. If you have referred five students, you can earn $150 in total. Ambassadors get paid every month via PayPal or Alipay.
The Pros & Cons of Cambly Tutors
Cambly Tutors may have improved a lot since its inception, but it still has pros and cons.
Pros:
A good way to work from home
A simple job for those with solid English skills
No teaching experience required
Flexibility to work anywhere and anytime
Library of resources and materials for both students and tutors
Cons:
Low pay
Not enough work
Poor support
Competitors have a better pay rate
Want to learn how I earn my passive Income working from home?
Click here right now for our review, my personal help, and instant access to our free training videos where we'll show you exactly how we did it ourselves starting out as complete beginners without ANY prior knowledge or experience in marketing online whatsoever!
Any Negatives? Beware of Lawsuits
I didn't find any lawsuits filed against Cambly Tutors. However, I found some negative reviews online. The everyday things about the complaints are talks about the low pay, plenty of downtime, and tutors getting locked out of their accounts due to inactivity.
Unfortunately, Cambly Tutors' pay is in the low range. You may find other ESL online platforms that pay well, but that could also mean that they have high requirements and more demands from their tutors. If you are new to Cambly Tutors, it may take a while before a student books your class. It would help if you established your credibility as a tutor first for a bit before getting regular students.
Aside from getting locked out of your account because of inactivity, you also need to maintain an average of 4.8 out of 5.0 rating. If your ratings fall below that score, you risk getting removed from the Cambly Tutors platform. You also need to maintain a 4.84 rating or higher to get more Priority Hours.
Is the Cambly Tutors Legitimate?
Cambly Tutors is a legitimate ESL online tutoring platform and has been paying tutors for many years now. It is not a scam, but one thing that concerns me is that classes are recorded and can be downloaded. This means that tutors and students can download these videos for whatever purpose they have for them. I've read about an incident where the recorded videos were uploaded to another platform without permission and even monetized. The resolution to this incident has not been advised.
I'm sure Cambly Tutors is aware of it, and it goes against their terms of use since they reserve the rights to those videos. But for some reason, this functionality is still on their platform.
My Final Thoughts
Perhaps being a tutor at Cambly Tutors is for you if you like teaching. But I think it is safe to treat it to earn some extra money instead of considering it as full-time work. The pay may not be enough for people with families or people with several financial obligations.
It also takes a while to build a high rating score, as your first rating may not be good enough. Remember that you also need to maintain a 4.8 out of 5.0 rating, or you're out of the platform. This leads to dedicating more time to the platform to get as many students as possible, lift your score, and get more pay.
If you're not interested in becoming a tutor but would like to earn an income online, perhaps affiliate marketing is the one for you. You can still work whenever you want, anywhere you like, and best of all, you can build an online business of your own.
If you are interested in creating your own home business, check out my #1 recommendation on building a successful business. You can get access to hundreds of training videos, 24/7 support, professional consultations, private access to my training guide, and much more.
Working Online From Home - A Proven 4 Step System
See the 4 steps to working online from home & earn residual income