If you are looking for a work-at-home job, you may have already encountered a Tutor.com review in your search. This company has been offering tutoring jobs for many years now.
And it could just be the right work-at-home job you are looking for, especially if you are passionate about teaching. So, let's check out if you've just found your ideal career with my Tutor.com review.
Product Name: Tutor.com
Founder: George Cigale
Product Type: Online tutoring marketplace
Price:
There are no fees to pay when you apply for a tutor job on Tutor.com. While for students, can purchase a monthly subscription or a one-time payment subscription for six months.
The monthly subscriptions are:
$39.99 for 1 hour per month
$79.99 for 2 hours per month
$114.99 for 3 hours per month
While the one-time payment subscriptions for 6 months are:
$349.99 for 10 hours for 6 months
$949.99 for 30 hours for 6 months
$1,449.99 for 50 hours for 6 mounts
Best For: Tutors, students, graduates, and professionals
Tutor.com offers tutors a way to earn extra money from tutoring students from the comforts of their homes. It provides hundreds of subjects so you can find the areas you are an expert. Aside from your income from tutoring, you can also earn commissions from their affiliate program. However, making a passive income from Tutor.com may not be as easy as it seems, and the affiliate program may no longer be active.
What is Tutor.com?
Tutor.com is an online tutoring platform that started back in 1998. It was founded by George Cigale in New York, New York. The platform offers tutoring services on all K12 grade levels, including college and graduate courses. Tutor.com's parent company is The Princeton Review, not to be confused with Princeton University. UT Unitas, a Korean education company, currently owns Tutor.com.
Students can connect with tutors 24/7. They can choose from over 200+ subjects and access test preparatory resources and admission information. As of 2020, Tutor.com has over 3,000 subject matter experts and currently has 16 million tutoring sessions and counting.
Want to learn how I earn my passive Income working from home?
Click here right now for our review, my personal help, and instant access to our free training videos where we'll show you exactly how we did it ourselves starting out as complete beginners without ANY prior knowledge or experience in marketing online whatsoever!
How does Tutor.com work?
Tutor.com works just like other online tutoring platforms. You need to apply to become a tutor. This means that you have to meet their tutor qualifications and technical requirements.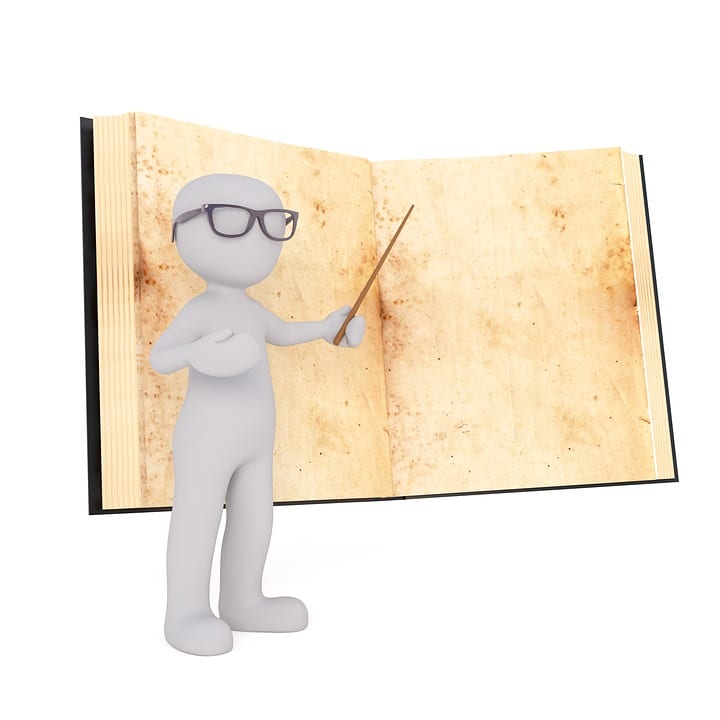 The tutor qualifications are:
You must be 18+ years old and above
Has the authorization to work in the US
Does not currently teach at The Princeton Review
For their technical requirements, you need to have:
A working computer
System memory of 4 GB or more (RAM)
CPU 1.8 GHz multi-core processor or higher
Windows 7, Windows 8.1, or Windows 10 as the operating system
Microsoft Office or equivalent to open and edit office files such as .docx, .xlsx, or .pptx
Monitor capable of at least 720 pixels vertically
Stable internet connection (at least 15 Mbps download speed, 5 Mbps upload speed)
Internet with land-based connections (ie. Fiber optic, DSL, Cable, T1, T3, OC3, or home wi-fi connection with a wired router or access point)
Working headset and microphone
Webcam or integrated camera
A distraction-free environment is also recommended so you can focus on teaching your students. Prepare a space at your home where you can work comfortably. A noise-cancelling headset is also preferred so your students can hear you.
It may take 1 to 3 weeks for Tutor.com to review your application. Once you are accepted, Tutor.com will notify you and provide you with instructions on starting teaching on their platform. You will also receive your pay structure and the schedule of your payout. Tutors are paid once a month via direct deposit.
Tutor.com has on-demand sessions, the backbone of its tutoring structure. You can reserve hours at which time you are available on the weekly on-demand schedule. Students can also find you via the active tutors portal and request an appointment.
They can also designate you as their favoured tutor if they have booked your sessions in the past. Students can also send a request for you to review their work.
Students can rate their experience with your tutoring class. A "mentor" can also review your session and rate you. If you keep a high rating score, you may get more students to book your tutoring classes. Your rating appears on the active tutors' portal, including your profile, available for students to see.
As a tutor at Tutor.com, you have the flexibility to work at any time. You can be a floating tutor and sign on at your convenient time. But working during peak hours from 4 pm to 8 pm ET will enable you to make a decent income as a tutor. Despite the work hours flexibility, you need to work at least 5 hours per week to maintain your active status.
Can You Make Money with Tutor.Com?
Yes, you can make money with Tutor.com. The starting pay is $10+ per hour. You will start as a probationary tutor first. Once you have reached Level 1, Tutor.com will increase your income to $12 to $13 per hour, depending on your subject. Every time you level up, your pay increases as well. You can also earn bonuses and incentives.
Tutor.com will pay $5.50 per hour for your downtime, but this amount will vary depending on where you are. Some tutors get $12 per hour during downtimes because it is the minimum wage in their state.
How To Make Money With Tutor.com?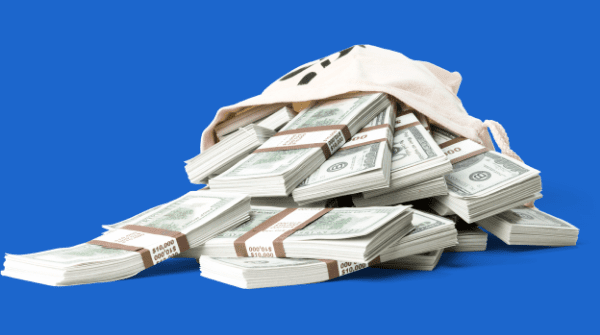 Aside from tutoring students, you can also earn money with Tutor.com with its affiliate program. Joining their affiliate program is free. Using your unique link, you have to promote Tutor.com products to your friends, family, and others. You can get paid when someone uses your link and purchases a product from them. Commissions vary per product.
You go to the Tutor.com website and apply to become their affiliate. Aside from your basic information, you also need to provide:
Website
Average Monthly Visitors
Affiliate Category
Content
Coupon
Cashback or Loyalty
Subnetwork
Technology
Influencer
Advertising
Region:
North America
South America
Europe
Asia
Africa
Oceania
All Tutor.com products are eligible for commissions except for textbooks. You can get paid within 30 days after the validation of your sales. You can also receive special offers, and promotions and be eligible for campaign incentives as their affiliate.
Tutor.com has been in partnership with AWIN for its affiliate program. As of this writing, it appears that Tutor.com has no active affiliate program yet. You may check their website from time to time to get an update on when they will relaunch their affiliate program.
The Pros & Cons of tutor.Com
Tutor.com may have established a long-standing authority on online learning, but despite that, it still has its pros and cons.
Pros:
The virtual classroom is packed with the necessary tools you need (Whiteboard, live chat, graphing calculator, text and code editor, file sharing function, and more)
Well-established company (since 1998)
Plenty of reporting tools (reports about the program and student's progress)
Cons:
Low pay
The platform is slow and issues are common
Micromanagement
Obtaining scheduled hours is difficult
Downtimes with minimum compensation
Want to learn how I earn my passive Income working from home?
Click here right now for our review, my personal help, and instant access to our free training videos where we'll show you exactly how we did it ourselves starting out as complete beginners without ANY prior knowledge or experience in marketing online whatsoever!
Any Negatives? Beware of Lawsuits
Although I did not find any lawsuits against Tutor.com, I was able to find plenty of complaints about their company from both tutors and students alike. The complaints range from low pay, hours wasted on downtime, issues on the website, unfair ratings from a "mentor," and many more.
In the US, the average pay for private tutors is around $25 – $80 per hour. So obviously, tutors are underpaid on Tutor.com. However, some people are okay with it since it offers a flexible part-time job you can do even in your pyjamas.
Your first few months can be frustrating being a new tutor, and you have no regular student yet. Getting scheduled hours, your last hope of getting paid the full 60 minutes of your time, is next to impossible. There are claims it took them several weeks to grab one finally. So most likely, you will be a floating tutor and spend hours waiting in front of your computer until a student needs you.
Other complaints talk about rude, lazy, and abusive students. You may encounter one or two of them, but not all students are like that. Mentors help tutors identify their areas of improvement and provide recommendations on how to address them. You may disagree with a mentor, but it is best to take the learning and move forward.
I don't mean to belittle these complaints since they are legitimate concerns. But they are situational-based concerns rather than systemic issues. So these complaints should not discourage you from applying to Tutor.com.
Is the Tutor.com A Scam?
No, Tutor.com is a legitimate company. It has been around for more than two decades now. If they are a scam, they would have been shut down many years ago. They teach how to work at home and get paid in a legitimate and legal way.
Final Thoughts
I think Tutor.com is an excellent part-time gig if you have low-income requirements. But for other people, it may not be a way to supplement their income. However, if teaching is your passion and you like the work at home, perhaps being a tutor at Tutor.com is for you.
But if not, don't worry because there are other online income opportunities you can try. I know a better one, at least for me. This online income opportunity can provide you with more flexibility and create a better passive income. Moreover, you can be your boss since you can also build your online business with it.
If you need help choosing the right Affiliate Program, check out my #1 recommendation on building a successful Affiliate business online. You can get access to hundreds of training videos, 24/7 support, professional consultations, private access to training guides, tools, personal private assistance, my personal help, and much more.
PS: Click here to review my #1 recommendation in detail.
Working Online From Home - A Proven 4 Step System
See the 4 steps to working online from home & earn residual income