In this CardCash review, you will know whether it is legit or if it is a scam and whether or not you can make money with this program. Gift cards have always been used as a promotion, marketing strategy, and "gifts."
Because of this, more than half of the US adult population has unused gift cards tucked away somewhere. So, what's the best way to get rid of them? Well, CardCash says you can sell your gift cards for cash or trade them for a good offer. Sounds good, right? But is CardCash legit? We'll find out in this review.
Product Name: CardCash
Founder: Elliot Bohm and Marc Ackerman
Product Type: Online gift card marketplace
Price: None
Best For: People who frequently use gift cards
CardCash is a gift card exchange marketplace where you can buy gift cards at a discounted price. Other people sell their unwanted gift cards to CardCash for less than their value, and CardCash passes some of those savings to you. This means you can purchase them at a lower price when compared to buying new gift cards. You can also sell your unused gift cards and convert them into cash or exchange them for discounted gift cards from the merchants that you like.
Disclaimer:
Please keep in mind as you read my CardCash Review, that I am not a member or an affiliate of CardCash. This review is based on research and information available online in the public domain. Any opinions and conclusions may not apply to all persons or situations. So read this review in its entirety and you make your own decision. It might even be helpful to read other CardCash Reviews.
What is CardCash?
CardCash is the first online secondary gift card marketplace for unused gift cards, which Elliot Bohm and Marc Ackerman founded in 2009. They came up with the gift card exchange marketplace idea after having several unused gift cards left one holiday season. In 2008, an independent consumer study stated that most consumers have gift cards left unused until they lose them. And in 2020, a survey says that there is about $20+ billion worth of unused gift cards in the US alone.
Before CardCash, Bohm used to sell discounted electronic devices for a living while Ackerman worked as a real estate agent. Their work experience is vital for the creation of CardCash. A few notable CardCash milestones and achievements are:
2013

CardCash raised $6 million in equity funding from Guggenheim Partners

2014

CardCash raised $6 million in debt funding from Sterling National Bank, a subsidiary of Sterling Bancorp. In the same year, CardCash acquired its Silicon Valley competitor, Plastic Jungle, including its technology infrastructure, business partners, and domain name.
CardCash also started a partnership with Incomm Corporation, which allowed them to integrate their gift card marketplace with Incomm retail partner locations in different parts of the country. CardCash also formed partnerships with Walmart, United Airlines, and CVS.
Forbes also named CardCash as one of America's most promising companies.
Forbes and Inc. featured CardCash twice in their publications.
CEO Elliot Bohm was recognized as one of the most promising CEOs under 35.

2016

Thomas Butt joined CardCash as the Chief Technology Officer, and during his time, the CardCash entire eCommerce website underwent a lot of improvements.

2017

CardCash was recognized by Inc 5000's as one of the nation's fastest-growing companies amongst the 4% qualified companies.
CardCash was also featured in several publications such as the WSJ, Forbes, Inc., Fintech Futures, NJBIZ, Money, ABC13, Fox13, and app.
CardCash partnered with Charity On Top to provide support for the Hurricane Harvey victims.

2018

CardCash partnered with St Jude's Research Hospital for pediatric catastrophic diseases research and treatment.

2019

CardCash launched its first AI fraud solution, FraudFix.
Launched the Starbucks Gift Card Exchange program from Cardcard's partnership with Starbucks.

2020

A new mobile app was launched called CardCash Giving. It is a way to connect shoppers to the causes they would like to support.
Today, CardCash has over 1,300 well-known and popular brands from different business categories with discounted gift cards. These categories include:
Arts & Crafts
Baby, Kids & Toys
Department Stores
Electronics & Office Supplies
Entertainment

Financial Products
Flowers & Gifts
Food & Beverage
Gas & Auto
Health & Beauty

Home & Garden
Jewelry & Watches
Pets
Restaurants
Shoes
Sports & Outdoors
Travel
How does CardCash work?
As a gift card marketplace, CardCash works as a platform where you can buy, sell, and trade gift cards at a discount. The gift cards can be e-gift cards or physical cards. You need to go to their website and select "Buy Gift Cards." Then will direct you to the available discounted gift cards page, where you can search for the gift card you're looking for, select the category type, or sort the gift cards by popularity. You can also purchase a new gift card if you like.
You can use either Paypal, credit card, or Bitcoin to purchase your selected gift card. If you intend to purchase $1,000 gift cards, you can apply for ACH payment instead, but this is after you have already completed a minimum of three successful purchases.
All the pre-owned gift cards are verified by CardCash and have a 45-day buyer protection guarantee. Although CardCash provides this guarantee for buyers, it only covers protection against gift card balance discrepancies within 45 days from the date of purchase. This means you have to use the gift card within this time.
If you found out that the gift card balance is not what you've paid for within 45 days, you can report it to CardCash, and you could receive a full refund. But if by any chance you only found out about the balance discrepancy after the 45-day buyer protection guarantee, unfortunately, it could be too late to report it and ask for a refund.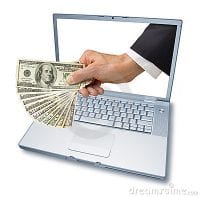 On the other hand, you can also earn some extra cash by selling your unwanted gift cards. The steps are quite easy, here's how:
Head over to the "Sell Gift Cards" menu on the website.
Enter or select the type of gift card you would like to sell and then enter its current balance, then click on the "get offer" button.
You will be shown how much CardCash will pay for your gift card and the available merchant gift card offers you can choose to exchange your gift card with.
You can get paid via check, ACH, or PayPal. Payments are processed and credited to your payment option within 1 to 2 business days after the approval of the order.
If you want to trade your gift card instead, you will be given instructions on whether you need to mail in the gift card or send the card number and pin to CardCash.
You will also need to undergo an authorization process where your credit card will be charged $1 and will fall off on its own within 24 hours per CardCash.
Can You Make Money with CardCash?
CardCash can help you earn money as well as provide you with some savings. If you have unused gift cards from the last holiday season lying around, you can sell them through CardCash and earn some extra money. You can also save money by trading your unused gift cards for the gift cards of the merchants you prefer. CardCash claims that they can offer you savings of up to 92%.
How To Make Money With the CardCash?
Besides selling or trading gift cards to earn money with CardCash, you can also earn referral incentives with their CardCash referral program. Invite your friends to sign up with CardCash using your link. Once they sign up, they will receive a $5 coupon on their first purchase. After completing their first purchase successfully, you will also receive a $5 coupon reward via email within 7 business days.
The Pros & Cons of CardCash
CardCash has been around for a while, and just like any other company, they also have its pros and cons. Here are some of the things that you need to know before using CardCash.
Pros:
One of the first gift card marketplace
Accepts gift cards with a balance as low as $10
45-day buyer protection guarantee
Has a verification process for selling and trading gift cards
Cons:
Plenty of complaints
You don't always get the best value
Bank and debit card payment options are not available
The authorization process requires a credit card
Risk of fraudulent gift cards
Want to learn how I earn my passive Income working from home?
Click here right now for our review, my personal help, and instant access to our free training videos where we'll show you exactly how we did it ourselves starting out as complete beginners without ANY prior knowledge or experience in marketing online whatsoever!
Any Negatives? Beware of Lawsuits
A lawsuit was filed by Gift Card Granny, LLC against CardCash Exchange Inc for breach of contract on May 17, 2018. But it was terminated by Nov 16, 2018. There are not many details you can get about this lawsuit online.
But it won't take you long enough to find a lot of complaints against CardCash online. When you go to the BBB website, you will find 202 complaints as of this writing. More than half of these complaints were about problems with the product or service.
People complained about receiving gift cards with no value or with zero balance. There are also complaints about fraudulent gift cards being sold to customers, and some customers have yet to receive their money back. Out of the 202 complaints, 63 have been closed in the last 12 months.
Is CardCash Legit?
I believe CardCash is a legitimate company, but that doesn't mean that you don't need to be careful. After reading the customers' complaints and feedback, I think it's best to exercise some caution when selling or buying gift cards through them and any gift card exchange websites.
Final Thoughts
Selling your unused gift cards to CardCash is a good way to earn some pocket money. But I would suggest also protecting yourself from getting ripped off. There are reports that the gift card balance suddenly disappears. So it's better to validate the balance on the gift card right after purchasing it and use it immediately.
If you're planning to sell your gift cards through them, check the balance first and save proof before selling it. Otherwise, you can sell your unused gift cards to your friends instead. Who knows, you can get an even better offer than what CardCash can give you.
If you need help on how to get started, check out my #1 recommendation on building a successful business online. You can get access to hundreds of training videos, 24/7 support, professional consultations, private access to training guides, tools, personal private assistance, my personal help, and much more.
PS: Click here to review my #1 recommendation in detail.
Working Online From Home - A Proven 4 Step System
See the 4 steps to working online from home & earn residual income