Gaming is very popular. To tap into that top market there are at least 7 gaming affiliate programs you can choose from to help you monetize your website and earn a few dollars on the side. Before you do that, you should remember that you need to know the niche before representing it.
Because gaming is popular it needs top affiliates that know something about gaming to represent their products. It also takes some of the best gaming affiliate programs to make it all work for you.
To find those top gaming affiliate programs all you have to do is continue reading this article. It is filled with the information you need to make sure you find the right program for you and your online business strategies.
A Little Bit About Gaming
Why is becoming a gaming affiliate so vital to your affiliate marketing business? It is because currently, gamers and gaming companies are spending roughly $110+ billion a year on gaming and its products.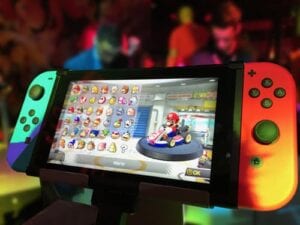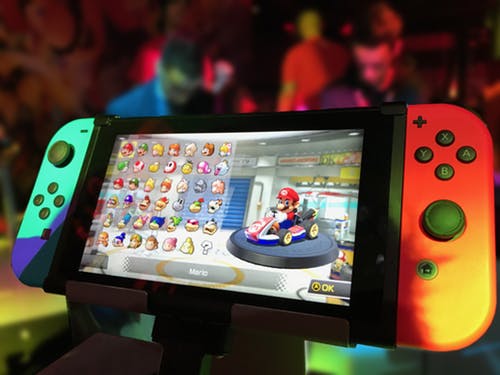 That amount is expected to rise by about $200 billion over the next 5 years. There is a lot of money at stake. It's also a very large sum that has room for you to benefit from if you find the right gaming affiliate programs to work with.
Gaming is not just for nerds who can't play sports. It is an industry for everyone now and everyone seems to be getting on board and participating. To get your piece of the action you need to find the right gaming program for you to work with.
Top 7 Gaming Affiliate Programs:
1. Gamefly Affiliate Program
What this affiliate program does for you is help you get a lot of commissions through a variety of gaming products. One of the best options available to you is that you get paid roughly $15 for everyone who signs up for a free trial.
On top of that, you are looking at receiving between % and 10% commission splits into new and used consoles. That is not bad. But that is not all. You can earn money through all the purchases made through your affiliate link.
The only drawback is that you have to have a Commission Junction account to participate in their program. Signing up for one should not be that difficult and once you do, you are on your way.
Then the Gamefly affiliate program is open to all affiliate marketers out there. No matter what country you live in you can earn some cash representing their products. Take the time to investigate their system to see if it fits in with your online plans.
2. Gamepal Affiliate Program
The reason the commission split is mentioned so early is the simple reason we want to get your attention. Game Pal offers a 25% commission split on every purchase made through your affiliate link.
Now that we have your attention the cookie stays in play for up to 6 months. Also, you have a brand that is well-recognized in the gaming industry, and every affiliate no matter where they live can participate.
Those are positives that you may not be able to live without. The only drawback is that their dashboard and interface may be a bit hard to use and possibly not designed that well.
However, that should be overcome by the large commission split you get for every purchase made by your website visitors. That 180-day cookie service is hard to beat and makes sure your slow decision-makers still get you credit for their purchase.
3. GameStop Affiliate Program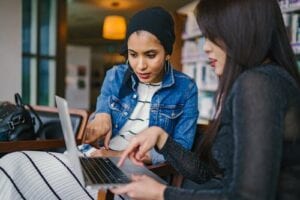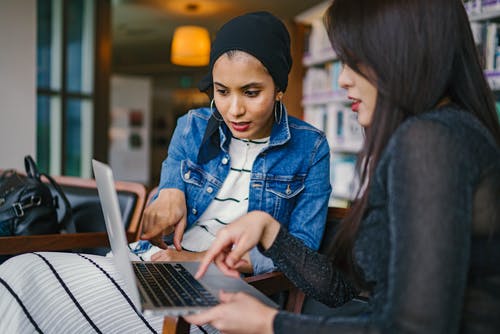 One of the ways to make some money online is to tap into the revenues of a top gaming company. Game Stop has had over $9 billion in online and offline sales and that makes them a very good company to connect with. Gamers know their products and want them and that makes your sales a little easier to get.
While their commission split stops at 5% you can balance that out with the high prices of the different gaming consoles this company offers. Also, this company is considered to be the one-stop shopping point for almost all gamers.
That is good news as is the fact that you can be a part of their affiliate program no matter where in the world you live. The only drawback besides the low commission is the lack of marketing materials. But you may be able to create your own to help drive the traffic your website has to this company's product lines.
4. Zygor Affiliate Program
This may be a top gaming company with a good affiliate program but its main drawback may have you thinking twice. Its affiliate program is only available through Click Bank and if you know anything about that platform is that it has a good money-back guarantee policy.
What Zygor offers are 6 gaming guides and if your referral buys all six you earn around $155. If they don't then you should make about 50% commission per sale. To access their product line and get the affiliate links you need, you must have a Click Bank account.
Some of the guides offered by this company are for the top games World of Warcraft and Elder Scrolls Online. Those popular games should help you generate enough sales to earn some extra money and keep your revenue stream flowing.
The other thing you have to watch out for is that your affiliate cookie only lasts for about 30 days. Other than this focused niche may be a top revenue generator.
Want to learn how I earn my passive Income working from home?
Click here right now for our review, my personal help, and instant access to our free training videos where we'll show you exactly how we did it ourselves starting out as complete beginners without ANY prior knowledge or experience in marketing online whatsoever!
5. Hoyle Affiliate Program
The commission rate may not be as high as some gaming affiliates, but it is not the lowest either. You can expect to be paid 15% for every sale your affiliate link generates in its lifespan. It is not known how long those cookies last.
In spite of that little issue, you can earn money by representing a variety of downloadable games. These include popular board games they have to offer your visitors. Hoyle is a well-known brand that is most famous for its card games and rules for card game playing.
Brand recognition should help you generate sales as the name Hoyle speaks volumes about quality, integrity, and good customer service. Once you reach $25 you can get paid but payday is every 30 days so you have time to earn more than $25.
6. Razer Affiliate Program
This company has been in business for 15 years now so it knows its marketplace and how to handle affiliate marketing programs. Plus, Razer products are highly thought of in the gaming world thus you may have an easier time representing them than you may think.
With a 1 to 20% commission split, you have a variety of ways to earn some money. While the commission splits may be on the low side and slide up or down depending on the product you sell, the price of those products helps offset the lower rates.
The cookie links you get should last for 30 days allowing you to make a lot of contacts in that short period of time. It doesn't hurt to check the company out to see if they will be able to fit in with your different marketing strategies.
7. Alienware Affiliate Program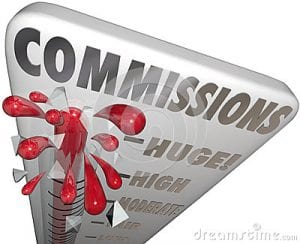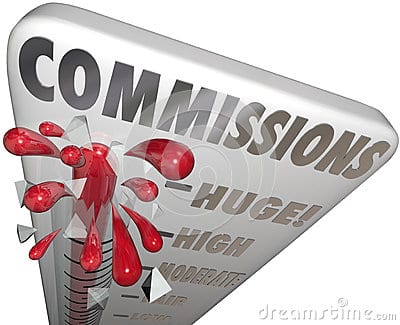 If you love aliens you may enjoy working with this company. It has been around since 1996 and was originally known as Sakai. They have one of the lower commission splits available, 1 to 6% but that low figure is made up of the cost of their products.
Those products, gaming PCs, can range in price from #899 to $3,000 to $8,500 and you can earn between $53 and $510 with each sale. It will all depend on which gaming console you sell.
What you also need to know is that Alienware was bought out by Dell and you would have to go through the latter's affiliate application process to become an affiliate. The other thing to watch out for is the cookie duration. It is listed as 3 days so you should check with the company about that.
Gaming Affiliate Programs Honorable Mentions
There are many different gaming affiliate programs out there so we could not list them all in this article. Here are a few honorable mentions to help make your choice a little more.
Leprestore – 10% commission; Nvidia- 2% commission rate; Final Mouse- 25% commission; Modded Zone- 5% commission rate; Bose- 2 to 3% per sale.
CDKeys – The best digital codes for some of the best games. 5% commission rate.
Epic Games – 5% commissions. Games include Fortnite, Gears of War, Shadow Complex, and Infinity Blade series of games. and Unreal.
Fanatical – Up to 5% commission. More than 5,000 officially licensed game keys from 800+ developers.
World Winner – $25. A community offering competitive cash tournaments for web and mobile platforms.
Final Thoughts
When you use one or more of the top 7 gaming affiliate programs you have tapped into a growing industry whose revenue stream is over $110 billion and rising. That means that you can earn some good money if your content and your other SEO strategies or on target and of top quality.
Signing up for these different programs should not be difficult. Just check their requirements.
If you need help on how to get started, check out my #1 recommendation on building a successful business online. You can get access to hundreds of training videos, 24/7 support, professional consultations, private access to training guides, tools, personal private assistance, my personal help, and much more.
PS: Click here to review my #1 recommendation in detail.