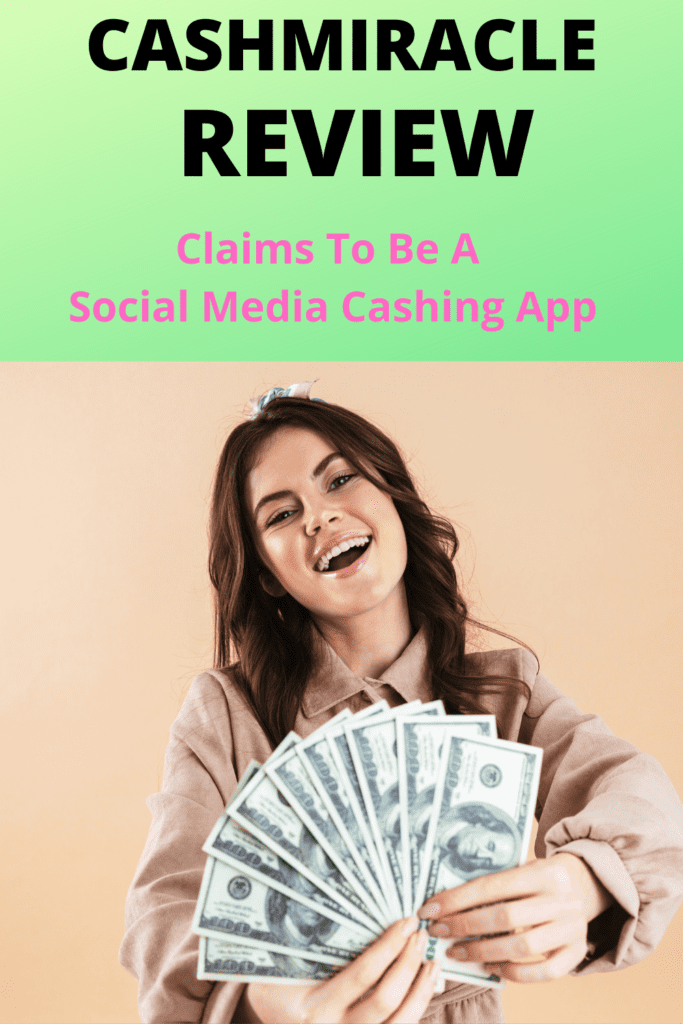 CashMiracle claims to pay you for simply promoting them on your social media, and this CashMiracle review will confirm if that's true or not.
They also claim to be the #1 cashing platform to earn as much as $100 per task. Sounds interesting, right? Plus, the charges are straightforward. But is CashMiracle legit? Or another cashing app scam? Let's find that out once and for all.
Product Name: CashMiracle
Founder: Unknown
Product Type: Data harvesting scam and CPA affiliate network publisher
Price: Free to join
Best For Nobody
CashMiracle is one of those social media referral programs that claim to pay you for inviting more members to join them. Aside from the referral incentive, you can also earn from completing surveys or downloading free apps. CashMiracle can allegedly let you make up to $100, but there are many red flags here and there, plus the long list of complaints of the CashMiracle's members. This makes you think that CashMiracle is in no way a miracle.
What is CashMiracle?
CashMiracle is a social media cashing app that earns money through referrals. The founders are unknown, but its current headquarters is located in Utrecht, Netherlands.
CashMiracle has been rebranded to CashGem now, but their program works the same. Although you may not be able to find who the owners are but based on their website, CashMiracle is being managed by the following people:
David Richards, VP of Business Development
Courtney Beasley, VP of Marketing
Marion Miller, SVP of Demand Generation and Partner
According to CashMiracle's company history, they have been around since 2015. They started in Amsterdam to build a social media influencer network as advertisers for top companies and earn money.
In 2016, CashMiracle claimed to have helped SurveyJunkie gain national attention, and they were also published in Forbes as the #1 cashing app.
Then in 2017, CashMiracle had more than 300 companies which means more offers or tasks for their members to complete. And in 2018, CashMiracle was invited to more than 30 advertisement summits and allegedly won awards.
It claims to remain the highest-paying social media cashing app, and today, CashMiracle allegedly has more than 500K members with over 10 million paid users.
Want to learn how I earn my passive Income working from home?
Click here right now for our review, my personal help, and instant access to our free training videos where we'll show you exactly how we did it ourselves starting out as complete beginners without ANY prior knowledge or experience in marketing online whatsoever!
How does the CashMiracle work
CashMiracle works similarly to other cashing apps where you earn referral incentives by inviting more people to join them. By simply signing up, CashMiracle already gives you a $30 bonus.
Then you can start sharing CashMiracle with your family and friends using your link. You will earn $2 for every person who clicks your link and an additional $15 for every person who uses your connection to join CashMiracle.
Aside from earning through referrals, CashMiracle also lets you earn $50 up to $100 from answering surveys or downloading and testing free apps from their sponsors.
According to CashMiracle, getting paid should not be a hassle. Once you've requested a payout, it will be scheduled, and you will receive it based on that payment schedule.
If there are any issues with your payment, you will be notified via email using the email address you have provided to CashMiracle. You can choose several payment methods to receive your money, such as Paypal, Cash App, Venmo, Bitcoin, or mailed checks.
Or so it seems. How CashMiracle works can shatter your hopes of earning extra money. CashMiracle makes through CPA or cost-per-action offers. Through CPA, publishers, like CashMiracle, are paid per completed offers such as filling out a form, completing surveys, watching ads, submitting an email or contact information, and so on. The people behind CashMiracle earn commission from their "sponsors" every time someone else, a member, completes a task.
However, CashMiracle's members were never paid for their hard work. Every cent goes straight into the pockets of the unknown owners of CashMiracle.
And what's upsetting is that these scammers are still earning money at this very moment from the hard work of unsuspecting new members. Remember that CashMiracle rebranded to CashGem, which can fool more people into thinking it is a different cashing app.
Can You Make Money Cash Miracle?
The direct answer is, no, you can not make money with CashMiracle. Their payout function will make you believe that you will get paid. But sadly, you're being deceived. CashMiracle has been misleading its members from the very beginning.
How To Make Money With the CashMiracle?
Unfortunately, there's no way you will make money with CashMiracle regardless of what you do. There's no difference in whether you invite more people to get more members, share a video testimonial, or complete the tasks. You will not get paid.
CashMiracle Review: Pros & Cons
At this point, you already know that there's nothing advantageous about CashMiracle, but in the name of fairness, I will still try to list down its pros and cons.
Pros:
Cons:
Not paying
Fake reviews and testimonials
Fake VPS
Unknown owner or owners
Inactive social media page
Always inbox full email contact
Any Negatives? Beware of Lawsuits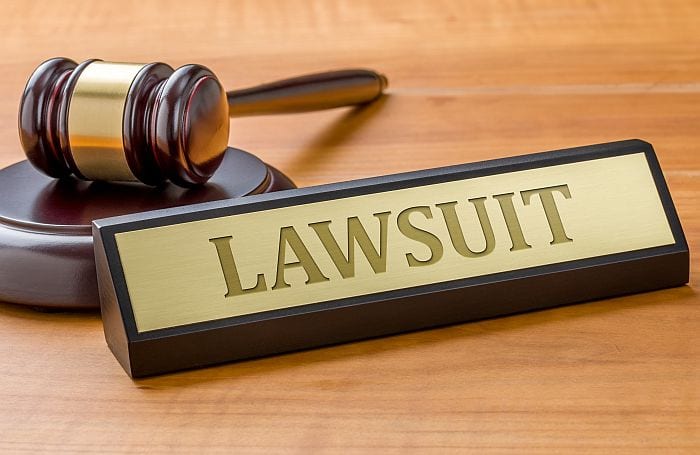 I cannot find any lawsuit against CashMiracle, but it doesn't mean that there are no complaints or negative feedback about it. You will find complaints and negative comments about it online. They may not be much since the CashMiracle is relatively new, but the existing feedback from the first members already confirms that it is a scam.
They were lured in with a hefty signup bonus and how easy to make money with CashMiracle. They saw their money rack up as they completed their tasks, motivating them to do more chores or invite more members. Unfortunately, this is only to entice you to do more work for the people behind the app, but you will not get paid for it at all.
CashMiracle will let you request a payout, and generally, nobody has encountered any issues while doing it. However, you will not be credited even if you wait forever. The people who joined CashMiracle when it was still new and requested payouts are still waiting for it. Unfortunately, not one cent was credited to their accounts despite numerous efforts of reaching out to the CashMiracle's support.
The only way to contact them is via an email address that is always inbox full. Your email will probably bounce back. The bottom line here is that CashMiracle was a scam, to begin with.
Sadly, there could be thousands of people who have invested hours completing tasks for them and have promoted CashMiracle to their friends, their families, and other people thinking it is a legitimate paying app. If they invested their time and efforts in legitimate paying apps, their earnings could have helped pay bills or pay for food expenses.
Is the CashMiracle Legitimate?
No, sadly, CashMiracle is not a legitimate cashing app. But don't take my word for it. Let's break it down into several things that can be considered signs of a scam for me.
First, CashMiracle promises a generous payout which is higher when compared to legitimate programs similar to them. This should already make you feel uneasy, and you would want to dig deeper to know if CashMiracle is legit.
Second, they claim to have more than 500K members, but if you visit, it doesn't add up their social media pages, it doesn't look like their page has been inactive for a while with only 180+ followers as of writing this.
Next, their VPs may be real people, but they are models, and you can find their photos on stock image websites. This means that they are not connected to CashMiracle in any way. CashMiracle bought their pictures from stock images to pose as their "VPS," and there's a high chance that they do not have any idea about it.
Also, CashMiracle claims that it started back in 2015. But after further checking, I found out that they launched their website in April 2020.
Lastly, the founder of CashMiracle is unknown. That is a red flag and consider CashMiracle a scam. It would seem unusual for a company that claims to have won many awards and earned publications. Anyone who worked hard to build this "successful" company should be proud and have themselves known. But this is not the case with CashMiracle, simply because it is a scam from the beginning.
Scammers like them are very good at hiding their true identities. And even if you fly to the Netherlands to confront them personally, the owner's address is just renting the address on their website using the same tactic used by other scammers. I think the people behind CashMiracle have been deceiving people for years, and they may have developed more apps to scam more people around the world.
Final Thoughts
If CashMiracle is legit, it is an excellent way of earning some extra money. But I've been doing a lot of reviews for a long time now, and from what I've learned, anything that is easy money is most likely a scam. This is why it is essential to do some digging online before joining cashing apps or any similar programs to save you the disappointment and stress of waiting for a payment that will never arrive.
If you need help choosing the right Affiliate Program, check out my #1 recommendation on building a successful Affiliate business online. You can get access to hundreds of training videos, 24/7 support, professional consultations, private access to training guides, tools, personal private assistance, my personal help, and much more.
PS: Click here to review my #1 recommendation in detail.
Working Online From Home - A Proven 4 Step System
See the 4 steps to working online from home & earn residual income