People love joining contests hoping to win prizes or rewards. But what if you can create your games and turn contest popularity into an income opportunity? Is this possible? In this CompeteUp Review, you will see if it is possible.
With CompeteUp, you can create viral contests and automate traffic generation. It claims that it can generate autopilot leads and sales. Are these claims an exaggeration or not? We will uncover the hidden truth in my complete CompeteUp review today.
Product Name: CompeteUp
Founder: Karthik Ramani, Chad Nicely, and Chris Jenkins
Product Type: Contest Builder Software
Price:
CompeteUp has one FE price and 3 OTOs. Each of these prices is a one-time payment only. Below enlists the CompeteUp FE and OTOs and their inclusions:
$37 CompeteUp Front End
Up to 500 contest campaigns
10,000 participants/players
Use 7 different contest entry types
25 Done-For-You templates
Giveaway prizes for the winners
Instant rewards
Badges as rewards
Upload your video in the contest
Participants can use FB or Gmail login to sign up
Integrated autoresponder and webinar
Add retargeting codes
LCS API and Everlesson integrations
Export contest participants
Live leaderboard
FB share
Meta settings
SMTP integration
Domain custom branding
Contest reports and analysis
Customize preferred language
Receive email notifications for every signup and redeemed rewards
OTO#1: $77 CompeteUp Platinum
Unlimited contest campaigns and participants
Plus 50 DFY templates
Plus 4 contest entry types
Duplicate your contests
Reward list segmentation
Add a banner slider
Generate contest popup script and contest embed code
Live giveaway hosted URL
Change reward images
CTA banner video sign up page
Receive email notifications for new leads
OTO#2: $147 CompeteUp Agency
DFY agency website
Add and manage unlimited clients
Client's dashboard custom branding
DFY sales videos
FB ads
5 Email swipes
5 DFY Fiverr gigs
DFY phone scripts
OTO#3: CompeteUp Whitelabel
$147 – Sell 100 CompeteUp licenses
$247 – Sell 250 CompeteUp licenses
Own branding and custom domain
Own Whitelabel panel
Set your own price
Add clients quickly with one click
Manage clients from your dashboard
Get access to VSL copies, sales materials, email swipes, and ads
No costs for customer support or overhead
You may receive nothing if you purchase OTOs alone. It would help if you bought the FE first before the OTOs. Otherwise, it won't be easy to be eligible for a refund.
Best For Digital marketers, Affiliate marketers, Business owners, Social media account managers, Content writers, Video creators, etc.
CompeteUp is an online tool that can help you create contests easily to boost your traffic and leads. Aside from creating games, you can also sell them as your own and keep all the profits to yourself. Whether this is a lucrative investment is the question. And we'll find that out soon.
What is CompeteUp?
CompeteUp is a cloud-based contest software that allows you to create contests, drive traffic, and build an email list simultaneously. It was developed by Karthik Ramani and his colleagues Chad Nicely and Chris Jenkins. CompeteUp was launched on April 30, 2021. It claims that you can generate leads on autopilot through the contests you make through the platform.
Ramani has been a digital marketer for over ten years. He has accomplished several 6-figure digital software launches in the past. Ramani specializes in email marketing, email infrastructure, and product creation. He also co-developed other digital software such as Market Presso, Agency Studio, Social Marketing Suite, Everfunnels with Chad Nicely, and many more.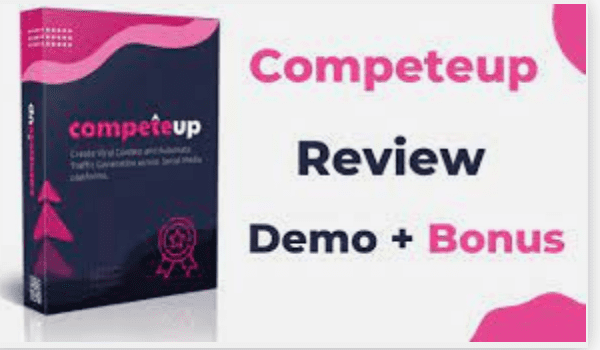 How does the CompeteUp work?
How CompeteUp works are simple. After purchasing the CompeteUp FE, you will receive the login details to your CompeteUp dashboard. Then after you log in to your dashboard, you can start creating your contests right away.
Creating a contest with CompeteUp is easy with just four steps. Below are the steps and the setup involved to make your first contest.
Step #1: Campaign setup
Setting up your campaign includes four tabs and setup options under every tab.
Choose the contest type – Select what kind of contest type you would like to set up. There are two options:
Prize contest – You can issue prizes to the player with the most points or you can also do a random draw based on the number of entries.
Instant Rewards – Participants can unlock badges to receive points and give them actual rewards.
Set the duration of the contest – Under the duration tab, select the start and end date/time for how long the contest will run. You can also select the timezone.
Design your contest – Design how your contest landing page will look like.
Contest Headline – Create the main headline on the top of the page and the first thing that people will see.
Contest Description – Write a description of your contest. Emphasize the prizes, rewards, and duration of the contest.
Logged in Page – Upload an image or video that best represents your contest.
Signup Page (CTA) – Design your signup page by choosing your primary colour, your preferred background image, background colour and size, and even language settings.
Create your Policies – In this area, you can set up the policies, terms and conditions, rules and regulations, etc of your contest.
Step #2: Contest setup
The contest setup will select what prizes or rewards the participants can win from your contest.
Setup the contest settings – Name your contest then select the prizes or rewards from the drop-down menu. This will depend on what content type you have chosen from the first setup. The prizes and rewards options are sourced from your rewards library.
Setup the ribbon text – Type the ribbon text that will show on top of the page that shows the rewards.
Step #3: Instant Rewards setup
It works the same with Contest setup, but you can set up the rewards that participants can earn instantly.
Rewards setup – Select what instant rewards the participants can gain when they achieve a certain number of reward points, badges, or entries, depending on the type of contest.
Step#4 Entry settings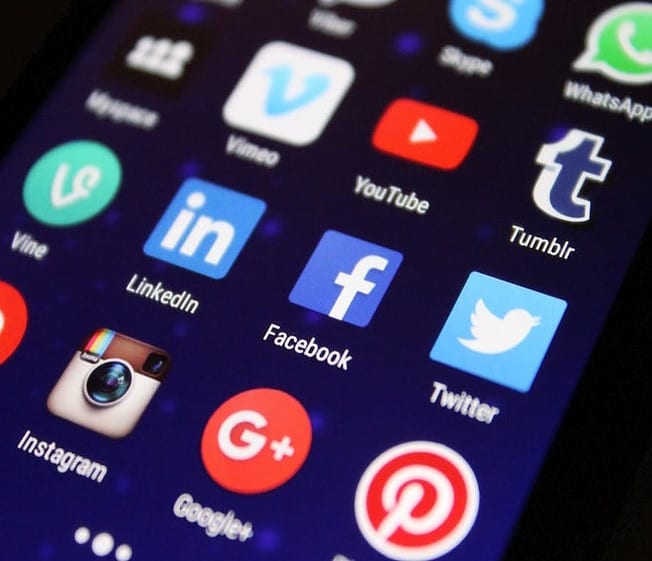 In this part, you can add or remove how your participants can gain points or entries. There are several ways such as:
Questions – set up questions for participants to answer and receive points
Visit on Facebook
YouTube
Visit an external page
Pinterest
Twitter
Viral share
Bonus
Custom entry
Once you've completed setting this up, they will appear as icons at the bottom of your landing page. Then you can save your contest and finally make it public.
There are other parts of the CompeteUp dashboard which are helpful to you as the contest organizer. The top right side of the dashboard page has several tabs which will take you to different sections of the CompeteUp dashboard. These are:
The Rewards portal – The rewards section is a library that contains the prizes and rewards that you are giving away in your contests. You can add your prizes to the winners such as cash prizes, gift cards, live event tickets, gadgets, appliances, etc.
For the instant rewards, it can be anything like an ebook, courses, case studies, graphics, etc. You can also describe your tip, and instruction, provide the value of the reward, and upload a default or custom image as the thumbnail to showcase your prize.
The Statistics portal – This is where you can view how many ways participants can enter your contest, how many of them subscribed, and how many are your unique visitors.
Subscribers portal – This is where you can view the list of your subscribers which you can use to build your email list for future contests.
Agency portal – This section is where you can manage your clients. You can add new clients, view their email addresses, and their account creation date, and action if you would like to end the client's account.
Want to learn how I earn my passive Income working from home?
Click here right now for our review, my personal help, and instant access to our free training videos where we'll show you exactly how we did it ourselves starting out as complete beginners without ANY prior knowledge or experience in marketing online whatsoever!
Can You Make Money with CompeteUp?
Yes, I think you can make money with CompeteUp. I think it can help build an email list that you can use to market your products and services. You can even set up some contest questionnaires to identify what type of products your participants like. This helps in creating quality leads that have a better probability of converting into sales.
How To Make Money With the CompeteUp?
If you want to make more money with CompeteUp, you can invest in their FE price, $37. Then brand it as your own, and then sell it for a recurring fee. You can price it at $37 as a recurring fee instead of a one-time payment. So if you sold ten copies in the first month, that would be:
$37 x 10 = $370 per month. In a year, that will total $4,770.
This is just for the FE CompeteUp. Let's include the CompeteUp platinum this time which costs $77. It will become:
$37 + $77 = $114 costs for FE and platinum CompeteUp.
Using the same example as above:
$114 x 10 = $1,140 per month and $13,680 for a year.
Best of all, people will not know that you are selling CompeteUp, since it bears your brand. And since CompeteUp is a valuable tool to increase leads, you can use this as a selling point when you market it. You can sell to your local businesses or promote it online.
The Pros & Cons Of CompeteUp
CompeteUp may already sound like it is a great tool you need, but let's talk about its pros and cons first, so you know what you're purchasing.
Pros:
Newbie friendly
2-minute easy contest setup
100+ languages
No need to spend money on ads
No overheads cost
Free software hosting
Free maintenance and upgrades
Customer support
30-day money-back guarantee
Cons:
Plenty of other contest competitions
You need to invest in prizes to attract people to join your contests
Support may not be exclusive to your participants
Digital apps' support and upgrades can stop anytime the developers decided to.
Any Negatives? Beware of Lawsuits
I didn't find any lawsuit against CompeteUp. This could be because it is a reasonably new app. Its users have encountered no major issues yet. However, I found some complaints on the BBB website against Romani and Nicely from another digital software they developed. It was about the marketing system called Everfunnels under Absolute Leverage LLC, a now-dissolved business.
The complaints were about unauthorized charges and refund requests which are still not taken care of today. This contradicts what they boast on their sales page, where they promise a 100% money-back guarantee, full refund, and no questions.
Is the CompeteUp Legitimate?
I think CompeteUp is a legitimate contest app, but I would recommend you proceed with caution. If this app benefits you or your career right now, perhaps you can take advantage of it and gain your investment in a short time.
Final Thoughts
CompeteUp is a helpful tool to attract more traffic to your website, build a massive email list, and possibly get quality leads that you can quickly turn into sales. But it may not be the best contest app you can find online like some sales funnel programs. There are many contest app alternatives that are free, and some may even be better than CompeteUp.
They marketed CompeteUp as if it drives traffic automatically. But let's step back and think about this claim for a moment. Prizes and rewards attract people. So they join contests no matter how difficult it is to win.
So, you may not get as much participation if you don't have something valuable to offer, such as the prize or reward for winning or taking part in your contests. The bottom line here, aside from the money you used to purchase CompeteUp, you also need to spend money for your contest's prizes and rewards.
Well, CompeteUp may not be the answer to your search for an online income opportunity. But there are plenty of income opportunities online nowadays. And I know the perfect income opportunity with low start-up cost, plus you can start your own online business.
If you are interested in creating your own home business, check out my #1 recommendation on building a successful business. You can get access to hundreds of training videos, 24/7 support, professional consultations, private access to my training guide, and much more.
Working Online From Home - A Proven 4 Step System
See the 4 steps to working online from home & earn residual income