In today's online world, the cost of internet business has to be taken into consideration, especially when there are so many scams online.
Starting an online business is easy to do, and you do not need a lot of money to get started. If you join a home business opportunity you will have the cost of the program to get started.
I feel you should view this as your product and do several other things on your own that will have small costs associated with them.
In this article, we will talk about the cost of an Internet business start-up in a very affordable way.
You only need a handful of Internet tools to get your business off the ground. The cost of these is within the reach of anyone who seriously wants to start their own business online.
This is especially true if you join a business opportunity where your products and marketing tools are handed to you. This doesn't mean you should use them directly as I will explain.
So what tools do you need and what are the start-up costs?
Hosting
When you join an MLM business or an affiliate program, the company you join will give you multiple websites that are coded with your identification number. You can promote these and they often include sales pages and landing pages.
You are better off setting up your own website using a blog as your primary website. Arrange to host with a top hosting site such as Go Daddy, Blue Host, or Host Gator.
This allows you to promote your own content first before passing your visitors through to your company-provided sales pages.
Everybody else will be using what is known as a replicated website. All of these websites are exactly the same with the exception of the internal coding that identifies you for record-keeping purposes.
Hosting will run you as low as $4 a month to $8 a month at Go Daddy.
Are you looking for a way to make money online?
Click here right now for instant access to our free training videos where we'll show you exactly how we did it ourselves starting out as complete beginners without ANY prior knowledge or experience in marketing online whatsoever!
WordPress Theme
Use a WordPress theme for your blog and try and pick one that aligns with the theme your business is in. There are thousands of WordPress themes to choose from so this is easy to do.
Be sure that the theme you pick is responsive. This just means it adjusts automatically to the size of the screen it is being viewed on.
As more and more people access the Internet on their smartphones or tablet this is an important point. Plus Google tells us they will only rank responsive websites in their organic search results, so you may as well be on board with this from the beginning.
You can buy access to high-quality WordPress themes at Elegant Themes for as low as $69 a year for one or a one-time payment of $249 for access to all themes.
You can also find free responsive themes at WordPress Themes.
Autoresponder
One tool that is worth it for every online business is an autoresponder. This is a place to store the contact information of your prospects so you can follow up with them via email.
Aweber is the most popular autoresponder and the one most of the big gurus in the home business and MLM niches are using. For less than $20 a month, you can build your own email list.
Related Video: How To Get Started In An Internet Business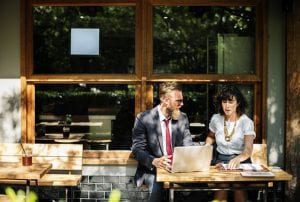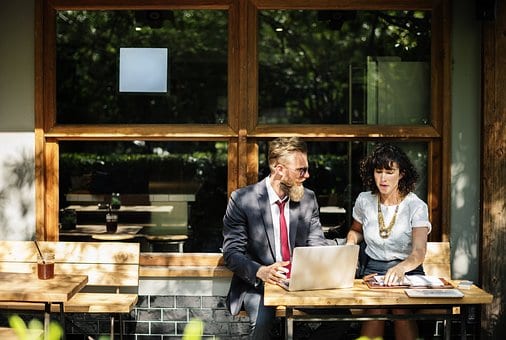 Blog Content
This is a cost only in the time it takes you to write articles and create videos for your blog. Here is what you need to understand in terms of starting your Internet business.
Blogging is a long-term commitment that separates you from your competitors who are using only the replicated website provided for them by the affiliate merchant or network marketing company.
If you choose to hire someone to create your content you can do that. That is what I do when you hire me as your freelance blog writer.
As your blog grows your content becomes a source of website traffic. I write a lot about how that happens on my blog here in terms of search engine optimization, targeting keywords, and so on.
Your blog content becomes a form of marketing. This is done primarily in two forms.
Because Google owns YouTube it's a good idea to create videos yourself and publish them on your own YouTube channel. I can help you with that or suggest you join Animoto and use their service to create your videos and publish them online.
How important is social media to an Internet business startup? This really is the primary way to promote your business online.
It's important that you, or someone in your new business, are active in social media. If you just focus on the basics by setting up accounts on Google Plus, Facebook, and Twitter. I like LinkedIn for a business social network. Start with these and you will be off to a good start.
Bookmarking a blog post into your social accounts just takes a couple of minutes to do. There are tools to automate the process and that is something you can get into at a later time. You don't need to worry about this is a start-up expense right now.
The Strategy
Most people who start a home business will just use the tools given to them by the company they join. This can work just fine for people who want to do paid advertising.
In terms of building a long-term business online, you are better off setting up your own blog and using it as a website. Drive traffic to it, and when they get there capture their name and email address in your autoresponder. This will lower the cost of building one.
Then follow up with these people by email every time you make a new blog post. Provide useful information that helps them solve problems they have.
In many cases, the problem they have ways to make money, and your business opportunity is perfect for this. However, you don't want to push that on them too quickly.
You don't have to do that once you have their contact information because you can follow up with them as many times in the future as you want to. This is true because they have given you permission to contact them when they joined your email list.
Finally, be sure and promote your blog posts on your social accounts. Over time people will share your blog and social bookmarks for you which is free advertising!
Final Thoughts
If you are willing to write and market your own content you can set up a blog and promote it for less than $1 a day. As you begin to make money I would suggest you reinvest some of your profits into automating your business.
Hire a blog writer to write and publish your content for you. You can spend 90% of your time on marketing and building your business that way!
If you need help on how to get started with affiliate marketing, check out my #1 recommendation on building a successful business online. You can get access to hundreds of training videos, 24/7 support, professional consultations, private access to training guides, tools, personal private assistance, my personal help, and much more.
PS: Click here to review my #1 recommendation in detail.
Working Online From Home A Proven 4 Step System
See the 4 steps to working online from home & earn residual income