If you're interested in Cryptocurrencies, you may have read a Crypto Commissions review that promises easy crypto gains and huge commissions using their software. It also claims to direct millions of traffic to your website, for free doing nothing.
But are Crypto Commissions a legitimate money-making opportunity? Or is it a scam? We will dissect each of these claims to reveal the truth in my honest review.
Product Name: Crypto Commissions
Founder: Glynn Kosky, Rod Beckwith, Leigh
Product Type: Web-based Cryptocurrency Affiliate Platform
Price:
Crypto Commissions Front-End software one-time offer is $17, and it includes:
Automated system
Custom-built for beginners
No monthly costs if you sign up now
Grow your crypto portfolio
Free website
The following are Crypto Commissions' one-time offer upgrades:
OTO 1: $37 Unlimited Version
Unlimited buyer traffic, campaigns, and crypto commissions
Premium support
Additional money-making features included
OTO 2: $47 100% Done For You
DFY packages valued at $297
OTO 3: $47 Unlimited Traffic
100% DFY unlimited traffic
Siphon traffic from previous and future launch pages
Full training included
VIP support
OTO 4: $37 Automation
100% Automation upgrade
Autopilot buyer traffic
Unlock 1-click mass exposure and sellable agency rights
2 Premium Bonuses
OTO 5: $47 ATM
Scale to $3000 – $20,000 per month
OTO 6: $47 Ultimate
Only pay $0.47 for 99 best-selling products
50 Software products for email list building, video creation, getting web traffic, and more
49 pieces of training included
OTO 7: $37 License Rights
Reseller License
DFY product
DFY Email swipes
DFY Tech Setup
Want to learn how I earn my passive Income working from home?
Click here right now for our review, my personal help, and instant access to our free training videos where we'll show you exactly how we did it ourselves starting out as complete beginners without ANY prior knowledge or experience in marketing online whatsoever!
Crypto Commissions claims to help you generate a 4-figure daily income and live the life of your dreams. With its software, you will earn unlimited affiliate commissions and free cryptocurrency from just a small investment. However, this is just another shiny object that targets newbies to affiliate marketing. Read on to learn more about Crypto Commissions and why you should stay away from them.
Ratings: 0/100
What are Crypto Commissions?
Crypto Commissions is a web-based software that provides you with an automated and done-for-you website. Glynn Kosky and his partners developed Crypto Commissions. He is a 7-figure elite marketer who also developed many other software products in the past. He developed the Profit Product Creator, Levels, Embassy, Big Ticket Commission, Passive Income System, MagickFunnels, Affiliate Traffic Lab, and New Year Profit Bot.
Kosky claims that with Crypto Commissions, you can earn recurring affiliate commissions, make free cryptocurrency, and build your list of subscribers. You will also get:
Free Crypto-targeted traffic
DFY monetized websites
High-converting cryptocurrency offers
Built-in traffic from 100 Million buyers from their secret source
How do the Crypto Commissions work?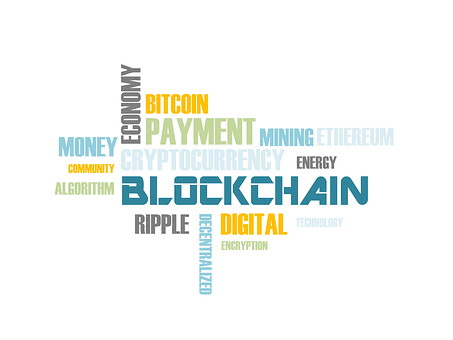 Crypto Commissions says it works in just three simple steps, and you can already start earning fat commissions and watch your money grow.
Step #1: Click the buy button to purchase Crypto Commissions
Step #2: Register your details to create your account
Step #3: Enable the built-in traffic, watch the traffic flood your website, and earn big commissions from your affiliate links.
That was how Crypto Commissions were supposed to work. But the reality is not anywhere near it. When you log in, what you will get is a rehashed website. You will see a few videos which tell you some ideas about paid ads, social media, and videos about what the upgrades can do for you. They are not training videos but just brief general information that you can also find online.
You will also see the different links to the affiliate programs that you can apply to like:
Coinbase
BlockFi
Binance
Parallel Miner
Coin Mama
Crypto Hopper
Crypto Commissions make it look easy to get affiliate links. But this is not the case. The reality is joining an affiliate program is like applying for an actual job.
For example, an individual who would like to apply for the Binance affiliate program needs 5,000+ followers or subscribers on big social media platforms. This requirement alone is almost impossible to meet unless you are someone popular. And if you are, you're probably making money somewhere else. Crypto Commissions failed to advise their members about this.
There are other requirements like a well-built website, good website traffic, high search engine ranking, and so on. Crypto Commissions will give you a website identical to all the other people who also purchased it. Because of this, you will not get website traffic or even rank in Google.
Search engines scan websites to determine their authenticity and rank them accordingly. Crypto Commissions websites are duplicates of one another. If your website is just a copy of many others, then none of your websites are going to rank. In the end, your affiliate application will get rejected.
Let's also discuss the free cryptocurrency that you will earn according to Crypto Commissions. So for each referral to Crypto Commissions, you will earn $10 worth of Bitcoin. This may sound like it is a lot of money, but the price of 1 Bitcoin is $37,898.90 as of this writing. Based on that figure, you need to invite 3,790 people.
Crypto Commissions also talks about free buyer traffic from 100 million visitors that will auto-generate profit for you in just 60 seconds. Sounds good, right? Who wouldn't want free traffic with just a push of a button? But unfortunately, this right here is pure deception. There's nothing like that in the world.
Also, the $17 price for a software product that can give you free traffic and autopilot profit seems like too much of a bargain. So why would they set a price for Crypto Commissions like that? That's simply because it can get people to the door and press them with upgrades which can cost a total investment of $847.
Can You Make Money with Crypto Commissions?
No, you will not make money with Crypto Commissions. The simple reason is that every customer that purchases Crypto Commissions will get the same website and content. Search engines do not list websites that have duplicate content. You will not get organic traffic to your website. Crypto Commissions will not give you free traffic; it's just not possible.
And since your website's content is a duplicate, you could face legal issues from its original owner because of plagiarism. This could cost you a lot of money and a lot of headaches, too.
Crypto Commission targets beginners because it is easier for them to lure people into buying their products. Sadly, if sales pitches easily convince you, you're prone to purchase products like Crypto Commissions. You're at risk of spending a lot of money and may earn nothing from your investments.
How To Make Money With the Crypto Commissions?
There's no way to make money with Crypto Commissions. I guess the only people who will earn a lot of money are those who developed this software.
The Pros & Cons of Crypto Commissions
I guess listing down the pros and cons of Crypto Commissions is no longer necessary because we know the truth about it now. But to be fair with my other reviewed products, legit or scam, let's get right into it.
Pros:
180-day money-back guarantee
No monthly costs
No website, no tech skills, and no experience needed
Cons:
Website is a duplicate website of previous software products (for example, Embassy and Levels)
Some parts of the website contain old content
Black hat marketing
Over-hyped and copy-pasted marketing scripts
Poor training
Solo ads and paid ads will cost you money
Duplicate and plagiarized content may get you in legal trouble
Small affiliate commissions (Small percentage of a bitcoin)
Some affiliate websites are not offering affiliate programs, but referral programs
High chance of getting your affiliate application rejected
Want to learn how I earn my passive Income working from home?
Click here right now for our review, my personal help, and instant access to our free training videos where we'll show you exactly how we did it ourselves starting out as complete beginners without ANY prior knowledge or experience in marketing online whatsoever!
Any Negatives? Beware of Lawsuits
I didn't find any lawsuit filed against Crypto Commissions or filed against its developers. However, that does not mean that Crypto Commissions is a good product to spend your money on.
But I read some negative reviews about the other software products developed by the same people. Some customers are not happy with the products. They claim the products didn't work and demanded a refund. However, the refund didn't come despite the money-back guarantee.
I think the feedback and complaints of their previous customers are good enough to avoid purchasing Crypto Commissions. If they have undergone such a painful experience, there's a chance that you will get the same experience too.
Are the Crypto Commissions Legitimate?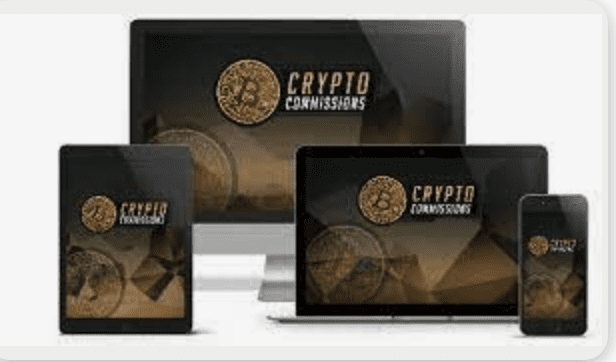 I can't say whether Crypto Commissions is legitimate or a scam. But one thing is definite; Crypto Commissions should be avoided. It gives you some ideas on how to make money with affiliate marketing, but that's it. It clearly will not generate a 4-figure income for you. You could even end up losing more money than actually making it.
I also like to highlight that the developers have been developing software products for many years now. You may have encountered some of them before. I'm not saying that their other software products are no good. But at least, try to do your research before making a purchase.
Final Thoughts
I will not recommend Crypto Commissions to anyone. But of course, this is for you to decide. You may think that $17 isn't much, and try it out for yourself. At least you already know what to expect after reading this review. But if you decide to stay away from Crypto Commissions, then good for you because you saved yourself from a lot of trouble and disappointments.
Crypto Commissions poorly represented affiliate marketing. Affiliate marketing is indeed an income opportunity, but without the high investment risk or any deceptive tactics. You can create a stream of extra income or build your profitable online business by becoming an affiliate.


If you need help on how to get started with affiliate marketing, check out my #1 recommendation on building a successful business online. You can get access to hundreds of training videos, 24/7 support, professional consultations, private access to training guides, tools, personal private assistance, my personal help, and much more.
PS: Click here to review my #1 recommendation in detail.
Working Online From Home - A Proven 4 Step System
See the 4 steps to working online from home & earn residual income