In this Digital Altitude review, you will learn that it is all about whom you want to believe. There are often two sides to every story.
If you believe those people who support the company, you will think it is good and has some great products to sell. If you believe the adverse reports, you probably think this company is a scam.
Then you may believe the FTC won a lawsuit against the company. More on that a little bit later.
Disclaimer:
Please keep in mind as you read my Digital Altitude Review, that I am not a member or an affiliate of Digital Altitude. This review is based on research and information available online in the public domain. Any opinions and conclusions may not apply to all persons or situations. So read this review in its entirety and you make your own decision. It might even be helpful to read other Digital Altitude Reviews.
About Digital Altitude


Digital Altitude is not selling a traditional type of product in any industry. It is not part of the health & Beauty industry or any similar marketing concept. Instead, it was created by Michael Force, who claims to be a former marine that sells business training.
His only product is different levels of training that are backed by a lot of hype. That hype tells you that he made over $1300 in 7 days and then $17,000 in his first month.
He says that he built his first multi-million dollar company before he was 27, which is why so many people listened to him. But there is more to the story than just the hype.
Digital Altitude Review Product line
All it will cost you is $1 for a test drive to sign up. This trial period lasts for two weeks, and then you will need to make a decision. Do you go forward and pay for the first level product costing $37 or $60 per month, or do you find another employment opportunity?
In the Aspire program, which is the first product you need to buy, you are advised that selling high-ticket items is the way to make a lot of money. At this level, you can earn a 40% commission at the $37 a month level, 50% at the $60 level, and 60% at the $127 level.
You need to pay big just at the beginning level to make money at this company. Then to move up and make more money, you have to pay more out. The next level, Base, is almost $400. Then Rise is nearly $1500, Ascend reaches virtually $7,000, Peak is almost $12,000, and Apex hits nearly $20,000.
These are all memberships you can sell. The commissions look good, and these products are all about training to be a successful businessman. But there is some bad news.
The training material is an exact copy of other companies' training material. They come from these two businesses- Six Figure Mentors and My Top Tier Business. We know this because Michael Force is in promotion videos for both companies.
Can you make money at Digital Altitude?
If you have gullible rich friends who know nothing about business, then you may have a shot at making some money. Besides that, very few people have a year's salary lying around doing nothing to invest in a business training product that is an exact copy of other business training material.
They do not even have the $397 to invest in getting to the first level, let alone $37, $60, or $127 a month needed to get started. It will be a very rough time trying to market a product that can cost up to over $20,000.
Then there is the disclaimer. This is why you need to read the small print before you sign up anywhere, asking you to pay before you get to play. The release says that any reliance on your part about the revenue and other figures the company presents is done at your own risk.
It also says that any earnings mentioned are not familiar, typical, should be expected, or even expected. Then the clincher- Digital Altitude does not guarantee that you will make any money at any time. They are right about that as the people who signed up failed to make any money selling those training materials.
Michael Force's Track Record
This is important because he claims to be a savvy internet businessman who makes a lot of money doing what he does best, selling online products. Mr. Force used to be a leader for a Carbon Copy Pro or Pro U program.
When that business started to lose profits, he changed the program to Six Figure Mentors but not before someone sued him for misleading them into investing $10,000. I discovered that he had other people investing the same amount for the same promise of leads. No leads materialized, and earning six figures through that avenue was false claims.
It is claimed that Mr. Force took the money and ran. It seems he has done this to other people as well. After those failed ventures, Mr. Force joined Empower Network, which also used unscrupulous means to entice people to sign up. The result is that company also failed.
Over 200,000 people lost a lot of money, with some losing their life savings when it went under. If you want to get involved with a person claiming to be a success but having a track record like that, you ask for trouble.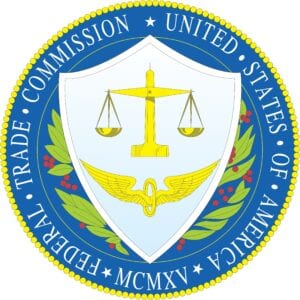 Wait, There Is Still More
In early 2018 the FTC forced Digital Altitude to stop its operations. The continuation of operations is now in the court's hands, and so far, we have found no word if that case has been resolved or not.
The Pros and Cons of Digital Altitude
What Pros?
Usually, we would list many pros for the businesses we are reviewing. But in this instance, there is nothing good about the company despite what its supporters claim. You need to be in the top 1% and make money to support the company.
Other than that, you are wasting your time trying to receive the revenue promised by the owner Mr. Force. It is tough to get people to pay $37 a month, let alone $20,000+ for business training that they can get much cheaper elsewhere.
The Cons:
Pay a monthly fee. This is to be an affiliate and sell the products you have already purchased. These fees are not exactly cheap.
Must buy the product. If you do not buy higher-level products, you cannot sell them nor make money from selling them.
Commission restrictions. If you have not purchased a higher level, you get no commissions if you happen to sell a higher-priced product. You only make money by selling the same level or lower-priced products.
Recruit. Like any MLM company, you need to recruit new members to make more money. If they have the money, they probably do not need the product you are selling. Unlike other MLM companies, investment is extremely high.
Coaches' cut. If you need help from one of the people called coaches in closing a sale, you lose 20% of your commission. You can go from 60% to 40% to ask for a little help to make some money.
Coaches are not real. They are trained to get you to invest more money and buy higher-priced products.
No guarantees. That is right. If you pay for the high-ticket items, the only people making any money are Mr. Force and a few close associates. You probably won't see the promised revenue at any time.
Is Digital Altitude Legitimate?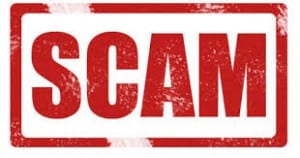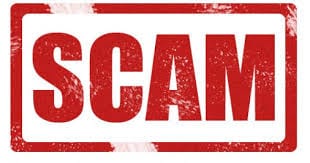 Some people may call it a legit company, and those people may be the ones that are making more than they invested. Also, Mr. Force will call it a legit company as he is offering you training materials for the money you are spending.
Then he has to say that, or he would not be making millions by conning people out of their savings. If that sounds harsh, we can get worse. The product price tag makes this an unrealistic company to work for or even represent.
They are beyond overpriced and reach what is usually called 'the nerve.' Mr. Force has the gall and a lot of nerve to seriously price these products where he has and still keeps a straight face.
If you examine the company from all angles as the FTC has, you will see it is nothing more than a business designed to make the owners a lot of cash. There is nothing legitimate about it, and it falls into a scam.
Final Thoughts
The best advice we can give is to stay away from this company. Even if it wins its FTC lawsuit, it still is nothing more than a sham business making money off people easily blinded by the hype.
One reason for saying this is that you can get the same training at far less cost anywhere else. You can sign up as an employee at a traditional business and make a salary while learning the ropes of the business world.
You do not need to spend your life savings to get training. Nor do you need 'coaches' forcing you to buy expensive products that you have no hope of selling to anyone else. Whenever someone asks you to deplete your savings for a product, they better be selling a grand house or a Rolls Royce and not internet training.
At least then you get to enjoy the house or the car and show you have received something for your investment. This Digital Altitude review is not a good one.
If you need help on how to get started, check out my #1 recommendation on building a successful business online. You can get access to hundreds of training videos, 24/7 support, professional consultations, private access to training guides, tools, personal private assistance, my personal help, and much more.
PS: Click here to review my #1 recommendation in detail.
Working Online From Home - A Proven 4 Step System
See the 4 steps to working online from home & earn residual income