This Essante Organics Review will help you do your research before taking action to join their company. The chances are that a friend or family member referred you, or you came across it online doing a Google search for MLM company, business opportunity, or some other earn money keyword phrase.
Essante Organics is a health and wellness MLM company. They can help you earn a lifetime income by becoming its distributor working as little as 7-10 hours a week. At least that is their claim in their compensation video, which I have added below.
Name: Essante Organics
Website: www.EssanteOrganics.com
Price: $29.95 + $199 + auto-ship
Owners: Michael Wenniger
Overall Rank: 80/100
​​​​​​​Essante Organics Review: Products
Essante Organics is a health and wellness MLM company based in Arizona. The company sells various toxin-free, nutritional, and organic products. It was founded by Michael Wenniger in 2004 as "Essante Worldwide" but was later rebranded to "Essante Organics" in 2009, with its mission being to eliminate toxins from people's life.
Like other MLM businesses, Essante Organics also aims to help all its partners swiftly earn a full-time income by recruiting more members and selling its products.
If you are hearing about MLM for the first time, it is a strategy that some direct sales firms use to encourage current distributors to recruit new distributors. The distributors earn a percentage of the recruits' sales. They also make money from selling predictions directly to customers.
As much as pyramid schemes work similar to MLM programs, there is a distinction between the two. Members in a pyramid scheme focus more on recruiting people than product sales. The new members are then pushed to bring in more people to earn a share of the income made in their downline.
Essante Organics is sincere with its mission of eliminating toxins from people's lives, one household at a time. The company has various products ranging from organic body essentials to health supplements that are all toxic-free. However, there have been rumours going around about this company.
Essante Organics claims to be a unique health company. The combination of organic and toxic-free products is its primary driving force.
Want to learn how I earn my passive Income working from home?
Click here right now for our review, my personal help, and instant access to our free training videos where we'll show you exactly how we did it ourselves starting out as complete beginners without ANY prior knowledge or experience in marketing online whatsoever!
More On ​​​​​​​Essante Organics Products
The company has five product categories that range from essential oils, laundry liquids, personal care, health supplements, and a bunch of baby products. However, the most popular product is Daily Digest, a dietary supplement that hastens weight loss. It contains organic ingredients and probiotic enzymes that help users maintain a flat tummy.
It is sold in two bottles at $24.98, with each container holding 90 capsules to be consumed regularly. That is relatively affordable for new business partners.
The other popular product from Essante Organics is natural juice drinks that help eliminate body toxins and maintain the recommended pH balance in the body.
Super Reds Jar is the cheapest juice drink that goes for $61.10 a bottle. A glass of this product can clean and detoxifies your body from poisonous toxins.
The Pros and Cons of Essante Organics MLM Review
​​​​​​​Pros of essante Organics: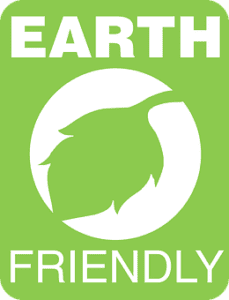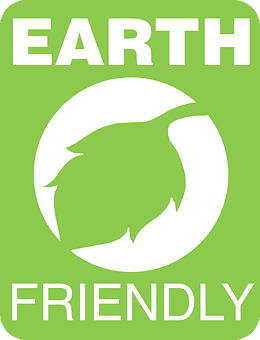 1. Promotes eco-friendly living. One good thing about this company is that it supports green living, which we all need considering the toxic environment surrounding us.

2. It offers organic and toxin-free products with 30 days refund guarantee and business training and has an award-winning educational website that promotes a natural lifestyle.
3. Great customer service. Essante Organics also offers excellent support to its new customers through training calls and live conferences. Its customer service is the best since the support staff responds fast to the customer's comments.
4. Easy to make sales. With Essante Organics, you can easily make sales as long as you can find people interested in purchasing the products. To achieve success, you need to get other individuals to sign up with the firm.
Cons of essante Organics:
1. Expensive startup cost. All you need to get started with Essante Organics is $29.95. However, they will persuade you to buy their $199 and $499 upsells.
If you are serious about this business, you have to invest in upsells to earn high commission and tax reductions. However, paying $500 is expensive for those who want to get returns. That is because these people do not have enough money to invest in the first place.
2. Saturated market. The health and wellness niche is competitive. There are many products and companies in this market, which can make it harder to make sales. If you are thinking of joining this business, you have to consider how you can come up with unique marketing strategies.
Want to learn how I earn my passive Income working from home?
Click here right now for our review, my personal help, and instant access to our free training videos where we'll show you exactly how we did it ourselves starting out as complete beginners without ANY prior knowledge or experience in marketing online whatsoever!
Who is Essante Organics For?
Like other MLM companies, Essante Organics is suitable for moms, students, and others who are persistent and can go the extra mile to build multi-tier teams. MLM companies do not have a significant incentive to encourage clients to purchase their products.
The major customers are distributors who buy products to maintain the auto-ship required to earn bonuses. If you want to prosper in the MLM industry, do not just join a company because it has excellent products. That is because you will have to recruit and nature new members eventually to earn income.
Is MLM a good business opportunity?
If you get customers buying from you at retail cost, will you have an income stream when you do this? You will be able then to sponsor a downline of Essante Organics distributors and help them get customers. Put the focus on getting retail customers, and MLM is a good business opportunity.
Essante Organics Tools & Training
Essante Organics offers excellent training for beginners to help them start their business. It has an award-winning training website that members can access for free. You can use the site to learn new marketing tricks and new products.
​​​​​​​Essante Organics Review: Support
Essante Organics offers support ongoing support to new members through conferences and training calls. That makes it easy for members to enhance their product sales. It is an advantage that most MLMs out there do not offer. Some only focus on compensation plans and lack quality training and support for members.
Essante Organics Price
You can make a lot of money in Essante Organics, but first, you have to become a Brand Partner or Wholesale Customer by paying $29.95. After that, the company will push you to buy the Go-Green Packs for between $199 and $499.
The packs can help you save money when purchasing products in bulk. They are not necessary for one to start earning a commission. The $24.95 is all you need to pay to begin.
Essante Organics Review: Compensation
Let's talk about how you make money with Essante Organics. This video offers a good 5-minute overview.
6 Paychecks
Let me summarize the video if you do not want to watch it.
1. eCommerce Retail. 30% commission and the company provided a website.
2. Enroller Bonus. $50-$100 for selling a low-cost enrollment package
3. Express Start Gold Bonus. Up to $500. Enrol 4 and help them enrol 2.
4. Endless Team Bonus. Residual income opportunity.
5. 100% Matching Bonus. Paycheck for building executives in your downline.
6. Expansion Race. Global profit sharing.
You will focus on paychecks 1 and 2 when you first start.
My Final Opinion of Essante Organics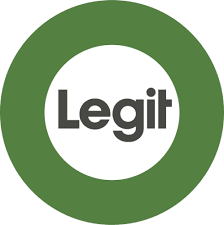 Essante Organics is a legit MLM company that sells decent products. However, the problem with this business is the expensive startup cost of $500 plus, and the competition is high. But, if you love their products and are good at networking, you can succeed in this business.
Most people will find Essante Organics to be one of the network marketing or business opportunities they can do well with. Essante Organics is a legitimate MLM opportunity and is not a scam.
However, it takes work to succeed in any business. This means that if you want to grow your business big with Essante Organics, you should be prepared to do the work.
Essante Organics at a Glance.
Name: Essante Organics
Website: www.EssanteOrganics.com
Owners: Michael Wenniger
Price: $29.95 + $199 + auto-ship
​​​​​​​Final thoughts on Essante Organics Review
I want to review the network marketing industry in general because I think Essante Organics could be a perfect business opportunity for you.
A couple of years ago, the federal trade commission put the network marketing industry on notice that there better be distributors selling retail products. The FTC fined Herbalife over $200 million because that wasn't the case.
Plan on starting a real business selling what appears to be excellent products to real customers. That's going to be your focus.
Get your retail customers going first, then look at beginning to build a downline of distributors. By doing this, you're setting in an example for them, and you're not going to have any problems getting your business shut down or helping Essante get their business shut down!
Do you want to build your own website and have the potential to market any product of your choice and earn a living online the way I am doing today?
If you are really interested in creating your own home business, check out
my #1 recommendation on building a successful business,
where you can get access to hundreds of training videos, 24/7 support, professional consultations, private access to my training guide and much more.
Working Online From Home - A Proven 4 Step System
See the 4 steps to working online from home & earn residual income