If starting an internet MLM home business were harder more people would not do it. This article is a different way of looking at the topic of using the Internet to make money with your own MLM home business.
Millions of people do a Google search on how to start an Internet home business every month. I have no idea how many people actually get started, but I don't think it would be exaggerating to say thousands or possibly even millions of new Internet home businesses are started every month.
Why is that?
When you get right down to it it's extremely easy to start a home business using the Internet.
Part of this can be explained by looking at the various business models that people use to start their own business online, including MLM.
Want to learn how I earn my passive Income working from home?
Click here right now for our review, my personal help, and instant access to our free training videos where we'll show you exactly how we did it ourselves starting out as complete beginners without ANY prior knowledge or experience in marketing online whatsoever!
Start An MLM Home Business
It doesn't take very much money to start an MLM business of your own at home. This is certainly less expensive than starting an offline business or purchasing a franchise.
Not only is it inexpensive to start a network marketing business, but it's extremely fast. I think this is one mistake that people make.
In the old days of network marketing, people would join an MLM business based on a referral from a friend or a relative. There was virtually no research done because you trusted the person referring you to their business opportunity.
All it took was filling out an application and writing a check for the cost to get started. In most network marketing opportunities you were also encouraged to purchase a starter kit that contained marketing materials and products for personal use and demonstration.
Flash forward to today!
You can get started even faster by using the Internet. Every distributor has their own website with a sales page where you can join.
You're still encouraged to purchase products for personal use and demonstration, but that's not required. Most marketing is done online. You are given a replicated website that has your name on it and is coded with your identification number.
In reality, it only takes a few minutes and you are in business for yourself, or are you?
You may have the necessary tools to get started, but what you don't have are the skills. More specifically, Internet marketing skills.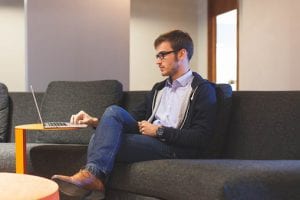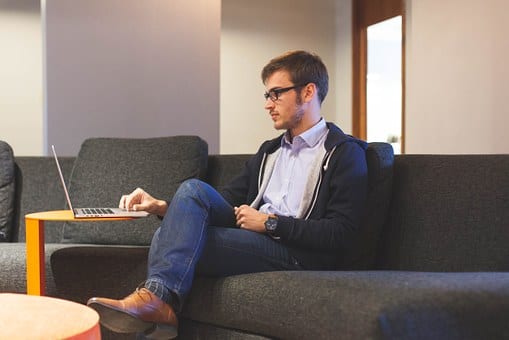 Why Do People Fail At Network Marketing?
The failure rate in network marketing is still high, although it is improving thanks to the Internet.
People who have failed in the past are making money now.
However, there are a few reasons that some people still continue to fail and that does not need to happen if they would learn and do these things!
1. Lack of Internet marketing skills. The bottom line is if you get enough people to your company provided the website you're going to sell products and sponsor new distributors.
The problem is the World Wide Web is cluttered with billions of pages. In the network marketing niche, there are millions of competitive pages you are trying to move ahead of.
It really doesn't matter what type of Internet business you start. If you don't develop at least one or two strategies for driving traffic to your website or blog, it's going to be difficult for you to succeed.
Want to learn how I earn my passive Income working from home?
Click here right now for our review, my personal help, and instant access to our free training videos where we'll show you exactly how we did it ourselves starting out as complete beginners without ANY prior knowledge or experience in marketing online whatsoever!
2. Time. Most people who start a network marketing business do it on a part-time basis.
We all lead busy lives. Often this can get in the way of really working on your network marketing business. By working, I mean spending most of your promoting your website or blog and following up with prospects.
This is where it so important for you to automate as much of your business as you possibly can. Hiring me as your freelance MLM blog writer is one way to develop your brand and enhance your credibility.
3. Don't want it bad enough. I have never seen an industry where so much effort was put into helping people improve their attitudes and learn how to set meaningful goals.
When you think about this really does make sense.
It seems like many people who fail in network marketing don't really want it bad enough. I say that having grown up around an MLM business since the mid-1970s where I watched my parents develop a successful Amway business of their own.
They set meaningful goals, read self-help books and listened to tapes, and spent a consistent amount of time every week working on their business. This is not something that many people are willing to do when you get right down to it.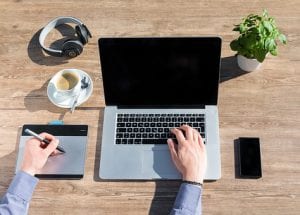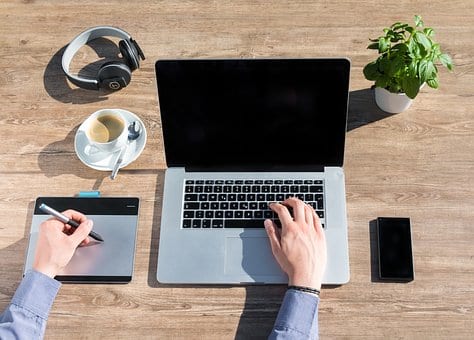 Let me give you an example.
The greatest self-help book of all time is "Think And Grow Rich" by Napoleon Hill. I wonder how many people have started reading that book yet never finished it?
Maybe even you!
4. Jumping around. One other problem I see that causes people to fail in network marketing is they jump from one business opportunity to the next.
I personally don't think there's anything wrong with being in more than one MLM business when done correctly.
However, the reason the people jump from one opportunity to the next is that they think the grass is greener on the other side of the fence.
They think the reason they are not succeeding in their current network marketing business is that they are in the wrong business.
In reality, they would be better off looking in the mirror and understanding that the problem is themselves and not the business opportunity.
5. Build a portfolio. Is it possible to be successful in more than one network marketing business? It certainly is if the product line of the MLM opportunities you join is completely different.
I love the TV show Shark Tank. These guys talk about building a portfolio of successful businesses.
However, they will often bow out of bidding on a business opportunity because they currently own a similar business and feel that it would be a conflict of interest.
Once you learn how to do Internet marketing you can build a portfolio of MLM businesses, or other online businesses in different niches. For example, you might be in an MLM business that sells coffee products. You then might join a big-ticket product that provides Internet marketing training and self-help products.
You might branch out and buy niche websites in different niches making money with Google Adsense. This is an affiliate program and your websites would not be competing with your MLM businesses.
As you look at all of the different kinds of MLM business opportunities, and other niche businesses available today, you will see there are many ways you can build a portfolio of non-competing businesses if that is something you want to do.
Final thoughts
The reason people fail when starting an MLM home-based business opportunity is that it is too easy to get started. People do not have a lot invested in terms of time and money at first. When things get a little tough it is easy to quit because they do not have much to lose.
If you are interested in creating your own home business, check out my #1 recommendation on building a successful business online. You can get access to hundreds of training videos, 24/7 support, professional consultations, private access to training guides, tools, and much more.
Working Online From Home - A Proven 4 Step System
See the 4 steps to working online from home & earn residual income