With more than 2 billion active monthly users Facebook is great to connect. Here I will give you some Facebook marketing tips for small business online you can implement. However, from a business standpoint, Facebook can be more of a place to make a personal connection than a professional one.
This can be overcome for internet business owners, who eventually become professionals. Your personal profile can be a great place to keep in touch with current and former clients.
You can use the messenger call and chat option to interact with them. Some pictures and updates are also good and a long way to creating a long-term bond with your clients.
The only thing you need to understand is where to draw the line and maintain your privacy. You can use the privacy options on Facebook to choose with whom you want to share your updates, pictures, content, and so on.
The First Step – Create A Facebook Page
For all organizations, that would want to run a business and be an entrepreneur, having a Facebook page is really important. You can even use your Facebook page for servicing your clients.
However, that's not the only thing you need to know to get engagement. That is only the beginning!
Want to learn how I earn my passive Income working from home?
Click here right now for our review, my personal help, and instant access to our free training videos where we'll show you exactly how we did it ourselves starting out as complete beginners without ANY prior knowledge or experience in marketing online whatsoever!
Facebook Marketing Tips Using Buffer
Social media can be time exhaustive. While Twitter and LinkedIn are no-brainers for online marketers, you might even want to try out Facebook. Unfortunately, that means more time and you would really want to cut down on it.
What do you do?
Use tools like Buffer, which enables you to just post once, but get your content posted across on all social media channels. Here are a few of the things that you can do.
1. Schedule all your social media posts when you want. Late mornings and evenings, for instance, can work great.
It can be to your advantage to understand when your market is most advantageous. Then you can post at those times to maximize your results.
2. All you need to do is to connect your social media accounts to your Buffer account. Any post you do on your Buffer account gets posted to all your social media accounts (as selected) simultaneously.
3. You can share content from any page, from your Chrome or Mozilla browser itself.
4. Just like the website, be sure to fill out all information and contact details for people to reach you. Going by the same principles we discussed above, respond to feedback or queries at the earliest.
5. Advanced analytics also tell you just how many people are engaged. Strategize to gain better engagement, more eyeballs, and potentially more clients!
6. The page can be used for answering queries left by clients, and sharing important news, updates, content, and communication. The chat option can be used to directly talk with clients too.
7. Your Facebook page can gain a huge number of likes and followers leveraging your reputation and trust which also comes along with a good customer experience.
Relate Video: For Posting On Facebook.
Market Solutions To Problems
Business owners that have products that solve problems have a big advantage when it comes to doing Facebook Marketing. One good example of this is affiliate marketers who target a specific niche that solves a problem.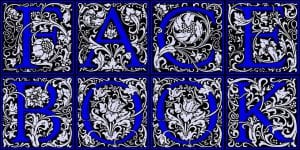 You can be very market-specific on Facebook regarding the type of people you want to market to. The key is when you have identified your audience you want to be sure that you have solutions to the problems they're experiencing. This way when you refer them back to your blog or website, you're driving targeted traffic that has a specific need for a problem they want to be solved.
One of the best strategies I've seen is bloggers who use the Google AdSense affiliate program to monetize their websites. They can just focus on the content that's designed to solve the problem and put that out on Facebook where it's going to be seen.
Want to learn how I earn my passive Income working from home?
Click here right now for our review, my personal help, and instant access to our free training videos where we'll show you exactly how we did it ourselves starting out as complete beginners without ANY prior knowledge or experience in marketing online whatsoever!
When people land on the website a certain number of them are going to click on a Google ad. Why?
Google sells the ads for you. They use a very sophisticated algorithm that matches advertisers to the content their affiliates are publishing.
This is great for you as a publisher because your visitor is going to see ads that have headlines that solve the type of problems they're looking for information on as well. Whenever they click on that ad you earn a 68 percent commission.
This is great for people who use Facebook to target their friends and followers and send them back to their blogs as a way to make money. You do not even have to sell anything.
Don't Post Without A Goal
Understand that again we're talking about your Facebook business page here. We are not talking about interacting on a personal level with all of your friends where you can just be involved in conversations.
You want to have a specific goal with every post that you make. Some of these goals could be to get people to comment, click through to a link, or get them to like or share a specific post, photo, or video.
Sometimes the most successful post can be those that link to a landing page where you're trying to build your email list. You might have a headline on your business page for that post that is very enticing that someone would want to go to that link.
When they land there, you're giving them an offer that is so good that they are willing to give you their email address just to get it. List building is a great long-term business strategy that can come from Facebook marketing.
Final thoughts
Facebook can be just what you need to improve your ROI, get more sales, or email addresses, and improve your service. With more customer satisfaction you get increased brand loyalty.
Combine it with a good content strategy on Facebook and you have a clear winner. Set up a business page and post with a very specific purpose each time and watch your business grow accordingly. Don't know how to go about setting up a Facebook Marketing system that drives huge traffic to your website?
If you need help choosing the right Affiliate Program, check out my #1 recommendation on building a successful Affiliate business online. You can get access to hundreds of training videos, 24/7 support, professional consultations, private access to training guides, tools, personal private assistance, my personal help, and much more.
PS: Click here to review my #1 recommendation in detail.
Working Online From Home - A Proven 4 Step System
See the 4 steps to working online from home & earn residual income