Real estate is one of the most profitable industries as we discuss in my Freedom Mentor Review. It is one that can generate passive profits.
That does not mean you take a loan and invest in some upcoming real estate properties. You can only be a successful investor in this industry if you do everything right.
There is a need to acquire the right skills and training. If you are ready to spend money and time to develop skills in real estate investing, then Freedom Mentor is one of the best courses available.
Want to learn how I earn my passive Income working from home?
Click here right now for our review, my personal help, and instant access to our free training videos where we'll show you exactly how we did it ourselves starting out as complete beginners without ANY prior knowledge or experience in marketing online whatsoever!
Freedom Mentor Training
Freedom Mentor is a real estate training program that is regarded by many as one of the best real estate investment programs available. It is created by a renowned real estate investor, Phil Pustejovsky. According to the developer, the course is meant to help you become successful easier and faster than when you do it on your own.
The experts argue that there is no better time to earn money from real estate than now, and the secret to becoming successful is to have the right mentor. Considering that the net profits will be split 50/50, does this program benefit you? Or is it another way of putting more money into the program founders? Keep reading to find out more.
Name: Freedom Mentor
Website: www.freedommentor.com
Price: $3,000 Joining fee plus $197 monthly fee
Owners: Phil Pustejovsky
Freedom mentor is a mentoring program for real estate investors. It gives you an opportunity to invest the money as you learn and work to become a successful real estate property investor.
When you join the program you partner with the founder to learn the real estate from experts. You will get a personalized investment plan, two conference calls each week to meet other apprentices, access to the lender database, and daily communication with the coaching staff.
Understand that you and Phil become partners in the new real estate business. You will split all the profits 50/50.
That makes Phil work hard and search for great deals. When he finds great deals you can both earn money and learn what an actual real estate investment looks like.
Rating: 65/100
Real Estate Investing Can Be Difficult
Most real estate investors find this industry difficult is because they do not have a mentor. When you join the program Phil becomes a partner and mentor guiding you to create a plan that helps you achieve your goals.
You will get access to a database of lenders. This is what Phil calls creative real estate investing, but there are times you will need some form of financing.
It is a good idea to participate in the two conference calls per week. In this way, you will have an opportunity to share stories with other apprentices. Remember that learning from each other is the secret to success.
The Pros and Cons of Freedom Mentor
Pros:
1. Renowned Founder
Phil Pustejovsky has an incredible online presence. He is an author, a coach, mentor, real estate investor, and the founder of the Freedom Mentor training program.
For instance, he runs a YouTube Channel called Freedom Mentor. It is here that he shares his opinions and advice on real estate investing.
There are many things you can learn about Phil and how he becomes successful after getting a real estate mentor. At the moment Phil is a recognized industry expert who has been featured in many media outlets.
2. Lot of Real Estate Knowledge Shared
Although you may have knowledge, skills, and expertise, you may not be successful if you do not have a mentor. You need someone to hold you accountable and guide you on what to do. When it comes to real estate investing it is no different.
However, getting someone who is willing to be your mentor and guide you through closing deals is not an easy task. Fortunately, Freedom Mentor is one of the top real estate training programs that can help you.
3. Free Books and Tools
Other than the coaching and mentorship you get, of which you have paid for, they provide you with free books and tools. You will find books that teach you how to be a great real estate investor.
They offer you the basics and strategies that Phil uses to become successful. Such books can help you decide whether this is the right program to join or not.
Cons:
It is Expensive
The joining fee plus the monthly fee is quite expensive. Other than the one-off fee and recurring monthly fees you will have to split profits 50/50. They argue that most of the deals will generate $100k to 500k, depending on the particulars of the deal.
Therefore that may be a small price to pay when you close out deals worth millions of dollars, but how often will you come across such deals? To be successful you need something that generates your passive income consistently. Also, much of the information you will find on Freedom Mentor can easily get it online with good research or at a lesser price.
The training program is not for everyone. Maybe you do not have time to attend one-on-one coaching sessions. You can look out for real estate books that are available at a fraction of the price of Freedom Mentor.
2. Lots of Mixed Reviews
When you do your research you will be surprised to find there are many mixed reviews from the buyers of this program. Much of the criticism comes from people who are wary of trusting their money into a mentoring program. Therefore, as a result of the negative reviews, you can be skeptical of even the positive reviews you read about the program.
Today a lot of training programs on the Internet post fake reviews. According to negative reviews people are worried about spending a lot of money on a real estate mentoring program that does not work. The same way with positive reviews. You should also not believe all negative reviews.
3. 50/50 Split is Crazy
In this case, you are joining a program that costs you a lot of money plus a huge monthly membership fee only to end up splitting your profits with the company. The founders argue that this is a form of motivation for students and mentors since everyone wins. You can argue that the company makes a bunch of money from its students.
We are not saying that Freedom Mentor will help you close deals after reading all their tutorials and completing their lessons. They have not said that on their website.
However, when you have closed the first deal you will have already spent over $20,000 at the minimum to have your money back. Remember, there is a risk of not making a sale or adequate profit to recover even your initial investment.
Want to learn how I earn my passive Income working from home?
Click here right now for our review, my personal help, and instant access to our free training videos where we'll show you exactly how we did it ourselves starting out as complete beginners without ANY prior knowledge or experience in marketing online whatsoever!
Many Unanswered Questions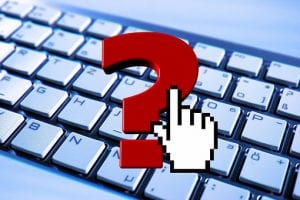 If you intend to join this program there are many questions you will want them to answer. Most of these questions are secrecy and exclusivity. Some of the questions include:
How do they pick the applicants?
How do they adjust the mentorship program to suit your needs?
What real estate investing standards do they follow?
I have seen some of these questions repeatedly asked on Quora.
It is vital for students to get answers to the above questions beforehand. Before you join, get answers to the above questions.
Who Is Freedom Mentor For?
Freedom Mentor is an exclusive training and mentoring program meant for real estate investors. You should note that the program is not for every person.
If you are interested in joining you will have to apply for the apprenticeship program. However, their website does not reveal the screening process.
From reviews, this is a program meant only for serious real estate investors who want to generate their full-time income from this industry. The main purpose of partnering with you is to help you avoid pitfalls that are common in real estate investing. You will learn the necessary skills required in financing, sales, and negotiating to become a success.
Freedom Mentor Review: Tools & Training
You will also have access to free training videos, books, and bonuses. All these are meant to provide you with formal education on real estate investing.
The idea behind the program is the on-the-job learning type of real estate. There is plenty of content packed in free books and videos.
You can learn it on your own. In fact, the free course has a lot of things you need to know about getting started in the real estate industry.
Freedom Mentor Review: Support
You can reach out to the contact staff on a daily basis. Remember, you are part of the real estate investment business. Also, you will have three coaching calls each month to help you overcome obstacles that are likely to run into.
Freedom Mentor Price
When you first browse the website you will get access to free courses and books. If you choose you can join the apprenticeship program that costs a one-time fee of $3,000 and recurring monthly payments of $197.
My Opinion on Freedom Mentor
In my opinion, this is a good training program on real estate, but I find the price just too high. What I do not like is you have to split the profits when you are the one who bears the risk.
I would only recommend this program to serious real estate investors who are looking for a mentor and who have a lot of money. I believe there are other training programs available at a more reasonable cost.
Final thoughts
The truth is that Freedom Mentor is an interesting program that shares many ways to earn money in the real estate industry. It provides you with a personalized real estate plan you can follow to achieve your goals.
It also provides you access to a database of lenders whom you can get money to invest in real estate. You get one-on-one coaching and mentorship from people who have been in the industry for quite along. All of this comes at a steep price.
If you are interested in creating your own home business, check out my #1 recommendation on building a successful business online. You can get access to hundreds of training videos, 24/7 support, professional consultations, private access to training guides, tools, and much more.
Working Online From Home - A Proven 4 Step System
See the 4 steps to working online from home & earn residual income