I always wanted to know how to balance time between work and family when I started my online business as an entrepreneur because I had people who lost one or the other if not done right.
One of the main reasons people become entrepreneurs is to spend more time with their families. This is especially true for people doing Internet marketing or running a home business.
I feel there is nothing better in life than when you can follow your dreams. That said, we sometimes find it hard to find the right balance in the various essential aspects of our lives.
While managing all the essential aspects of life is crucial, few people can make informed decisions. Both careers and family can be very demanding, and we need to stay centered at such times.
Striking for the ideal balance in life is beneficial in ways. Simply put, it helps you stay focused on your business goals without causing any compromise to your relationships.
So, the following are some tips to consider when balancing work and family life as an entrepreneur.
Want to learn how to make money online with affiliate marketing?
Click here right now for our review and instant access to our free training videos where we'll show you exactly how we did it ourselves starting out as complete beginners without ANY prior knowledge or experience in marketing online whatsoever!
Set Weekends and Holidays As Family Time
Yes! It would help if you considered reserving the weekends and holidays for your family. In particular, these days are convenient in many ways. And the best approach is to assign a day in the week for grocery shopping and laundry. I have people use up their entire weekend doing these two simple chores.
Setting aside holidays and weekends means everyone's schedule is free simultaneously. Therefore, this provides the perfect opportunity to spend leisure time together as a family. I have found going on a small road trip helps.
Eat At Least One Meal With Your Family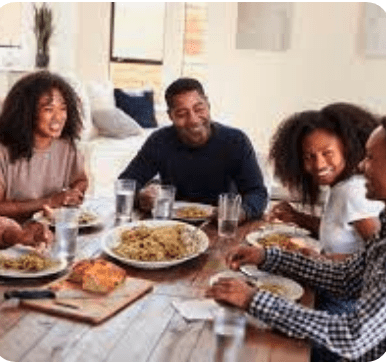 If you are as committed to your business as I am, you may find yourself working overtime to pursue your entrepreneurial goals. While this might be an excellent form of time management, it may also be denying you quality time with the family.
Therefore, consider setting aside some time to engage with the family during meals. Sharing meals is one of the essential techniques to spend quality time with the family.
A good recommendation would be in the early morning during breakfast or at night for supper. You can even spice it up further by helping prepare and share special meals during these times.
Related Video On How to Make Work-life Balance.
Avoid Addressing Work During Family Time
Once you have sat down with the family, consider detaching from your devices, including your smartphones and computers. These devices can be huge distractions, mainly if you constantly communicate about your business, as I was with mine at Wealthy Affiliate.
No more responding to email or message notifications when you spend precious time with the family. Addressing work issues may compromise the quality of time spent together, and it may also communicate the wrong things. In this case, it might show that you value your career more than your family.
Want to learn how to make money online with affiliate marketing?
Click here right now for our review and instant access to our free training videos where we'll show you exactly how we did it ourselves starting out as complete beginners without ANY prior knowledge or experience in marketing online whatsoever!
Work Smarter
Besides that, another helpful suggestion for your work needs would be to work smarter in general. In this case, it might mean completing any tasks or responsibilities on time or even earlier. Using this approach will help you gain sufficient time to get down and spend time with your family members.
If you do any Internet marketing, it can be challenging to know when you are working or not. Here is what I mean by that.
Over the years, I've seen people work on their businesses considerably longer than they need to. Part of the problem is that they're not effective when they're working.
Social media marketing has become one of the biggest time killers in productivity. If you enjoy social media marketing, you can spend a lot of time on Facebook and Twitter, for example, thinking you're working when you're having a good time personally.
Minutes can turn into hours, which can rob you of Family time because it adds to the amount of time you need to be working.
One of the best ways is to use a timer to complete specific tasks. Your smartphone probably has an app for this already.
You can just set a certain amount of time that you want to spend on social media marketing and then really focus on the marketing aspects of social media, getting it done before the timer goes off. This time-saver can add to the amount of time you spend with your family.
Combine Business And Family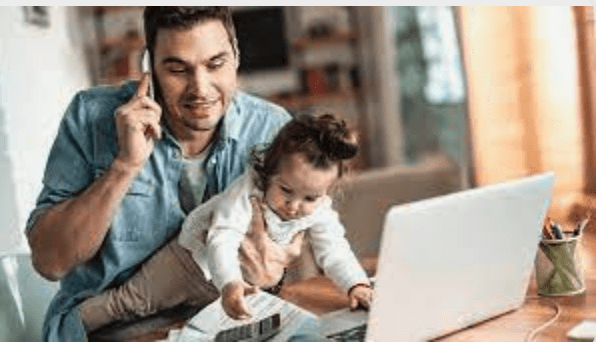 When is it too early to get your family involved in your business? I say get them involved from day one if you possibly can.
Many home businesses are ideal for husband and wife to run together. You get more done, but you're doing it together, combining family and business time.
You can even involve the kids in some aspects of your business if you want to research various ways. This is an excellent way to help them learn how to earn their own money, and there are tax benefits that come into play here as well.
I'm always amazed at how technically savvy young kids are today. You can't teach them to do some Internet marketing right on their tablets and keep track of the time and pay them for it.
Another thing to consider is what your spouse is good at and what you're good at and then focus on that. You can then outsource the rest when you're doing what you like and are good at best. Then you have a very effective combination of work and family time!
Final Thoughts
There is no reason for poor decision-making when balancing work and family as an entrepreneur. It's essential to strike the perfect balance because this has various benefits.
Striking a balance between these two aspects of life can skyrocket your success in many ways. The best way to achieve the given balance would be to make informed decisions.
Get everyone involved at all ages, and then you are maximizing family and business all day, every day. If you can't do that, schedule family time every day in the ways, I have laid out in this article, and watch your business explode with combined efforts.
If you need help on how to get started with affiliate marketing, check out my #1 recommendation on building a successful business online. You can get access to hundreds of training videos, 24/7 support, professional consultations, private access to training guides, tools, personal private assistance, my personal help, and much more.
PS: Click here to review my #1 recommendation in detail.
Working Online From Home - A Proven 4 Step System
See the 4 steps to working online from home & earn residual income