When looking at how to get leads for your business, you should start with the Internet, and if you have good results, you will never have to go offline unless you choose to.
Let's assume you have a home business and you need leads to promote the opportunity you are selling.
It's no secret that affiliate marketing and network marketing are two of the most common business models that home business owners are looking for leads in.
The problem has always been in the past prospecting for leads when you don't have the skills and are not ready for all of the rejection you're going to get.
In my case, I promote Wealthy Affiliate, which is a membership training program on how to make money on the Internet as an affiliate marketer. Sometimes you do not have to promote a particular business opportunity to get leads, but rather just have a product that fills a specific need, which is what I do.
So how can you get leads for your business opportunity or for a product that teaches people how to make money?
Are you looking for a way to make money online?
Click here right now for instant access to our free training videos where we'll show you exactly how we did it ourselves starting out as complete beginners without ANY prior knowledge or experience in marketing online whatsoever!
Buying Leads For Your Business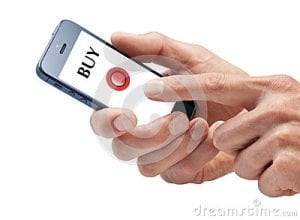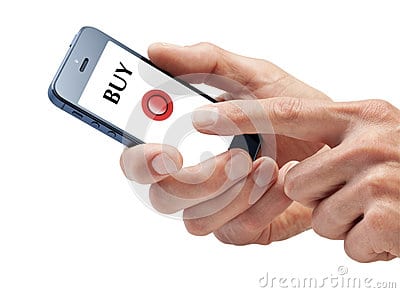 This is a very direct solution because when you buy leads for your business, you don't have to spend any time generating them. You put 100% of your focus on working on the leads that you just purchased.
The key thing to understand about this solution is the lead you are purchasing are people who have shown an interest in making money on the Internet. This is great, but they do not know anything about you at this point. These are generic leads that are looking for a solution to the problem of wanting to make more money.
There are going to be different levels of quality in these types of leads. For example, you can purchase older leads that have aged 30, 60, and 90 days, or even more.
The older the lead, the more it has already been worked because lead companies sell these types of leads over and over. If you're willing to do some email work and telephone work, you can still get prospects for your business out of them.
You can buy leads in real time and have them imported directly into your autoresponder. This is great because you can immediately start following up with them by email.
If you are so inclined, you can pick up the phone, type of and start calling these leads. If you do that, you have a huge advantage over most Internet marketers, who want to promote their business 100% online and are not willing to make any direct contact initially.
Are you looking for a way to make money online?
Click here right now for instant access to our free training videos where we'll show you exactly how we did it ourselves starting out as complete beginners without ANY prior knowledge or experience in marketing online whatsoever!
Any business, whether it's online or even offline, can use social media to generate leads for their business. Social media marketing has levelled the playing field in that anyone can learn how to generate business leads using social media whether they are introverted or extroverted.
Let me give you a basic blueprint of how you can use social media to generate business leads.
1. Start a blog. Use a blog to create quality content so that people would learn something about your business opportunity or how to make money online specifically.
2. Set up a YouTube channel. You're going to create videos and publish them on your YouTube channel. This can be a great source of business leads as well as content for your blog.
3. Publish on your blog regularly.
Add fresh content in the form of articles, graphics, and YouTube videos to your blog.
4. Promote your content on social sites. This will require you to join Facebook, Twitter, LinkedIn, and any other social sites you want to be a part of.
Most blogging platforms have social icons you can click on that take you directly to your account where you can bookmark your blog post. What you're doing here is promoting the post that you just made.
Here's the trick to being effective with social media.
Don't try and sell on your social sites. Promote your blog articles and other content on your social sites with the simple goal of getting people to come to your blog and read what you're offering.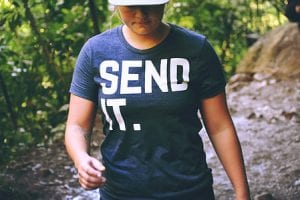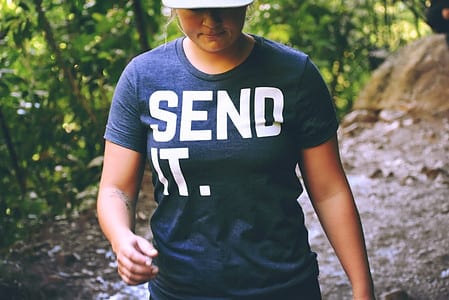 5. Build an email list. To do this you will need to join an autoresponder company and you'll need a sign-up form on your blog. You will also need some sort of a giveaway to entice people to give you their names and email address.
Your email list is where you can promote your business opportunity and any product you're selling. Your goal simply is to just get as many people into your email autoresponder as you possibly can.
You can also use landing pages that most business opportunities provide. The landing page contains some text and your sign-up form. Promote those in conjunction with your blogging efforts.
The great thing about building an email list to generate business leads is once you have your subscriber's name and email address you can always promote it anytime you want. This is a great long-term asset for your business and well worth whatever effort you have to spend to get your list growing.
My Final Thoughts
These are the two primary ways on how to get leads for your business.
Which way is best?
Obviously buying leads is the fastest way because you'll have names, email addresses, and phone numbers of people you can start contacting right away. The more hands-off approach in terms of contacting is to use social media and develop some relationships and credibility with people who may then have an interest in what you're doing.
The great thing about the Internet is millions of people come online every day looking for ways to make money. Get your business in front of as many of these as you can and you will quickly have a growing thriving business of your own.
Want to build a website and learn all you need to know about how to attract visitors to that website?
Related Video On How To Generate Tons Of Leads.

Working Online From Home A Proven 4 Step System
See the 4 steps to working online from home & earn residual income