Ranking on Google used to be the Holy Grail of Internet marketing. how to get top ranking on Google is foremost for all internet marketers.
Everyone wanted to rank on Google because it meant consistent traffic you could count on whenever someone clicked on your link that was showing up in the organic results.
Today social media marketing has given people another way to get consistent traffic without trying to rank on Google. However, if you still like the idea of ranking on Google you need to understand a few things.
When we talk about how to get a top ranking on Google, we are referring to the results Google ranks you for your website under certain criteria which I will discuss.
For example, have you heard that Google uses 200 ranking factors In their algorithm to determine their organic search results? Respected blogger Brian Dean talks about these in this post on his Backlinks blog.
http://backlinko.com/google-ranking-factors
As I was looking at this list couple of things occurred to me.
1. The average person could never complete all 200 of these.
2. By the time, I finish writing this article and get it posted on my blog, some of these could change.
Are you looking for a way to make money online?
Click here right now for instant access to our free training videos where we'll show you exactly how we did it ourselves starting out as complete beginners without ANY prior knowledge or experience in marketing online whatsoever!
Domain Name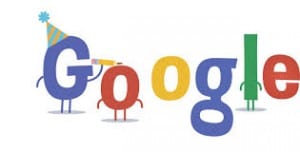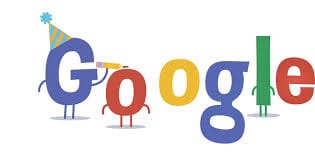 For example, it used to be that Google put a lot of weight on having the targeted keyword phrase in the domain name. You could speed the process up by purchasing an existing domain name that is older than starting with the new unsubscribed.
Google doesn't appear to put as much weight on that today as it used to. However, if you are confident your new blog will be around for more than one year buy your domain name for 2 years.
Google views this as being a sign you won't give up as quickly. They are more likely to rank you faster because of this.
Keywords
You still can rank for targeted keyword phrases if you use them correctly on the pages that you're creating. Brian refers to this as Page-Level Factors.
Google does use keywords to determine how they're going to rank a page. You can help yourself by having the keywords you want to rank for in the title tag.
The shorter the keyword phrase the harder it is to rank for. The longer the keyword phrase the easier it is to rank for.
This is known as targeting longtail keyword phrases. These are 3 or more words and the more of them you create posts for on your blog the more you will rank for and the more traffic you can get.
Learn more about Keywords here.
Content
The most important factor in how to get on the first page of Google for a particular keyword phrase is the content you put on the page. As Google has done algorithm changes over the years, they always strive to put the importance of quality content as a primary ranking factor.
Google is a search engine and they want to deliver the best results to the searchers they possibly can. You really can help yourself by posting quality content that a reader would find useful as it relates to the specific keyword phrase you are typing.
Do not just use keywords to fit your goal of ranking for them. Make them sound natural in the context you are using them.
Also, sprinkle variations of them in your content. This help Google establish what your content is about.
Are you looking for a way to make money online?
Click here right now for instant access to our free training videos where we'll show you exactly how we did it ourselves starting out as complete beginners without ANY prior knowledge or experience in marketing online whatsoever!
One other thing to keep in mind regarding content. When you're entering articles you want to create them at 1000 words or more.
Some SEO blogging experts say you should be doing articles that are 2000 words. Brian Dean himself has found that he can rank quality articles at 1000 words just as easily as he can at 2000 words.
This is easy to understand if you have ever written longer articles. They take more time to research and they tank more time to write.
A well-written article of 1000 to 2000 words can rank you for multiple keywords in the organic results of Google.
Why?
Because the more words you use the more words Google will be spidering. It doesn't take them much longer to spidering long content, but it does make a big difference in terms of ranking on Google. Over time you can build an authority blog with a lot of great content that is ranking all over Google in the niche you are in.
Backlinks
Getting your blog link on other people's blogs is a way to boost your rankings. Google still uses page rank to determine the value of a page.
The higher the page your link is the better. Google will transfer a little of that link to you giving your blog a boost.
Work at getting links back to all of your pages and posts. Help yourself out by bookmarking them on your social accounts.
Also, use guest blogging as a way to get a quality link back to your blog. Most guest articles are allowed to have a bio box with a link to them in it.
Final Thoughts
It's always going to be hard to rank at the top of Google because of the competition. However, targeting longer keyword phrases, with less competition, is one way to rank at the top of Google in virtually any niche.
Shoot for someday having an authority blog. Be the authority in your niche that people come to for the information they need and want!
If you are interested in creating your own home business, check out my #1 recommendation on building a successful business online. You can get access to hundreds of training videos, 24/7 support, professional consultations, private access to training guides, tools, and much more.
Working Online From Home A Proven 4 Step System
See the 4 steps to working online from home & earn residual income