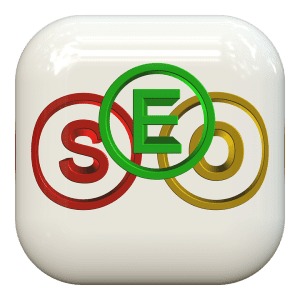 In this article, I want to go into detail on how to improve SEO ranking and your blog ranks by using search engine optimization, or SEO for short.
SEO is a growing and critical area of Internet marketing and advertising. Learn all that you need to know today.
You may find that to be an odd statement to make when you consider that search engine optimization has been around really since people begin to build websites, and certainly since the world of blogging has taken off in the last 10 years.
With so many different ways to market a website much of the emphasis has been promoted recently toward social media marketing. However, many bloggers have been unable to move the amount of traffic to their blog that they want through social media marketing alone.
This has led to a movement back to Internet marketers looking more into SEO and how to do it effectively. The being effective part is harder today than it used to be, yet it is still attainable with a little bit of knowledge and effort.
Improving SEO ranking is major in advertising. The current recommendation is for every company to engage in some form of SEO for their websites to increase traffic, and drive sales.
There are several ways to improve the results of your SEO process.
Know Your Keywords
Every blogger should have a comprehensive keyword list that they are striving to include in various ways on their blog. One way you can build a keyword list is to use the Google keyword planner which is a free tool provided by Google specifically for their customers to target keywords for Google Adwords.
However, you can do the same thing for your blog whether you're going to do an Adwords marketing campaign or not. This is a good starting point because you can build a very comprehensive list and begin to see what are the most commonly searched keyword phrases related to the theme of your blog.
The list is great because it shows how much competition there is for a specific keyword phrase rated from low to high. With very little effort you can build a keyword list of short to longtail phrases that number in the hundreds or even thousands of words.
This allows you to target a specific keyword phrase for each blog post you make. You can also include variations of them as they sound naturally in the articles you write.
Content is Everything 
The recent changes to Google's algorithm that determines the page rank for each website have undergone many changes over the last decade. The most recent of these changes is to reduce the importance of keywords and increase the importance of the actual content of a website.
The short version is: it is not how many words you have on your site or the number of strategically placed keywords. What matters is if the actual information the visitors reads has value. This does not eliminate the necessity for keywords, but keyword density no longer is considered a primary factor in determining page rank.
One strategy would be to write longer articles of 1000, 2000, or longer articles and sprinkle multiple keyword phrases in it. Over time your goal would be to build an authority blog.
An authority blog ranks for many keywords in the organic results of Google. One article could rank for hundreds of keywords.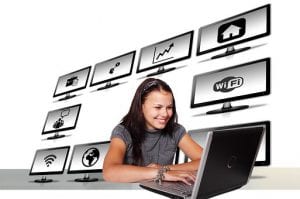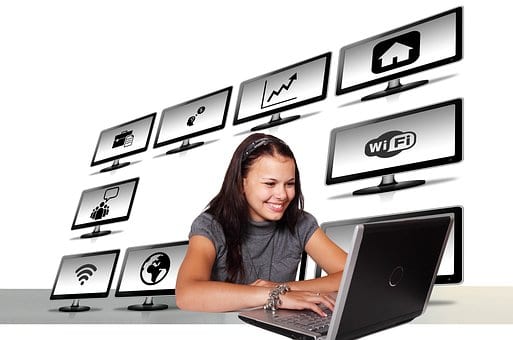 Authoritative Connections
Another way to improve your SEO process is to link to other websites that are considered authoritative by the search engine. This is an outbound link on your part.
For example, if your website uses The Wall Street Journal site as one of the sources of its information, the algorithm for considering your site to have a greater content relevance and a higher page rank.
Google likes to see outbound links to other authority sites. Part of this stems from the fact you are attempting to give the best user experience to your readers and Google appreciates that.
The same holds true for getting backlinks to your blog. A high number of low-quality links is not very helpful and can actually hurt your ranking on Google.
You are better off to get 1 backlink from a quality site. There are strategies for this.
Here is a good article to read: How To Ask Websites To Link To You, And Make Them Say Yes
Brian Dean writes about the Skyscraper Technique here: http://backlinko.com/skyscraper-technique
Web Site Design 
Though website design has been an important consideration for every business, the search engine algorithm looks for how easy the information is to access, and how the information is presented and organized. Many designers suggest using a Q&A (Question and Answer) format in presenting information, as the web crawler can identify the simple format that presents information is an organized style that is easy for visitors to read.
Headline tags help organize your content. The use of bullet points is also recommended as a simple and direct way to display information.
From a broad perspective, what separates the best sites from the average site is the unique and authoritative content available. This includes daily updates that present video information and blogs. One of the important factors in moving up in page rank is how recent is the information presented.
While some content is likely to remain unchanged, much of the content should be revised to reflect changes in the industry or current events. Pursuing a flexible and evolving SEO strategy focusing on these elements are ways to improve your SEO ranking.
Become a Wealthy Affiliate…Turn Any Passion Into a Successful Affiliate Marketing Business.
Please leave your question or comment below, I would love to get your feedback.
Cheers
D.Bishop