In the beginning, I did not know how to sell on eBay and make money on the web, but now I do. Let me say that eBay is an international e-commerce company that facilitates online consumer buying and selling.
Through this facility, you can make money and are able to access many goods that may not be available locally.
Profits earned from eBay are overwhelming which at times leads to sellers leaving their jobs to take part in full-time selling through eBay. A few tricks and steps are required to engage in this lucrative business.
My 4 Steps On Selling On eBay to Make Money
1. Getting Set Up
The first step to start selling on eBay is to set up a seller account and not a buyer for this purpose. Prior to this you should have sat down and taken note of the items you want to sell. After which came out with a business structure or model.
One major thing that will give you a run for your money is to think of a creative name for your brand. The name should be relevant captivating and inoffensive.
Upon completion of registration of your account, you will be required to open an account on PayPal if you do not have one. Correctly sync this account with your bank account.
90% of customers on eBay use PayPal for their transactions. This is why it is regarded as the most convenient method of payment. During registration, you will be able to sync your eBay account to a pay pal account which makes work easier.
Before you start selling make sure you know what you're selling. Look around and see how much people are selling it for so that you get an idea once you start listing your products.
You can check this through the completed listings tab and search for a similar good to get the price range. The best idea is to start small so that you don't end up being bankrupt after your goods take longer than expected to sell out.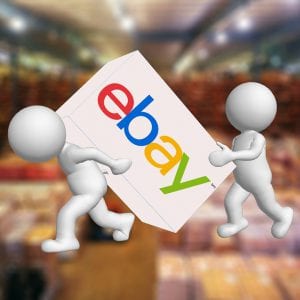 2. Start Selling
The actual process of selling begins here. Previously eBay acted as an auction-only site before other options came in.
1. Auction. Some of the methods include the traditional auction. Through this method, one puts up an item to be bided out for a specific time let's take the example of seven days.
In this period the customer who has the highest bid on the item at the end of the specified duration of the bid will automatically get the item. Though this method could be not so pleasing as you sit and watch whether your good gets to sell at a good price or not. Either way, e-bay recommends this method as sellers can sell twice as much.
2. Reserves. The second way is by using reserves This method is like traditional bidding only that in this process the seller can block the selling of the good if he/she is not satisfied with the highest bid.
3. BIN. The third way is by using the Buy-It-Kow method also known as BIN through this process the seller sets out a price from the listing. This means customers can see the exact price for an item immediately.
They are also able to purchase the good immediately they don't have to wait. You can also set a time for that price and when the period ends an impromptu message will appear saying that this has been closed.
Then the seller will choose who to sell the goods to. This feature is beneficial as one will be able to include the bin feature in an auction.
4. Best offer. The fourth process is by using the best offer model. Here the customers can set up which prices they can offer for the item. After which you can be able to accept which price is best for you from the suggested ones. The best offer feature could be included in the BIN method also.
Are you looking for a way to make money online?
Click here right now for instant access to our free training videos where we'll show you exactly how we did it ourselves starting out as complete beginners without ANY prior knowledge or experience in marketing online whatsoever!
3. Get Quality Images
Once you have decided on which method to use to sell your product chose the best price and set up good quality images that are attractive and true. So, that you get high ratings consider taking multiple shots at different angles in well-lit areas.
After this, you should determine the method of shipping by setting up a shipping policy meaning you will describe your method of shipping. Establish which countries you ship to and if there's a price clearly define the price.
It is also important to determine the dimensions of the product you are selling this gives the customer a clearer view. It is recommended by many sellers that you include the shipping price into your goods price and state free shipping this usually attracts many customers and gives you higher rankings.
4. Listing & Shipping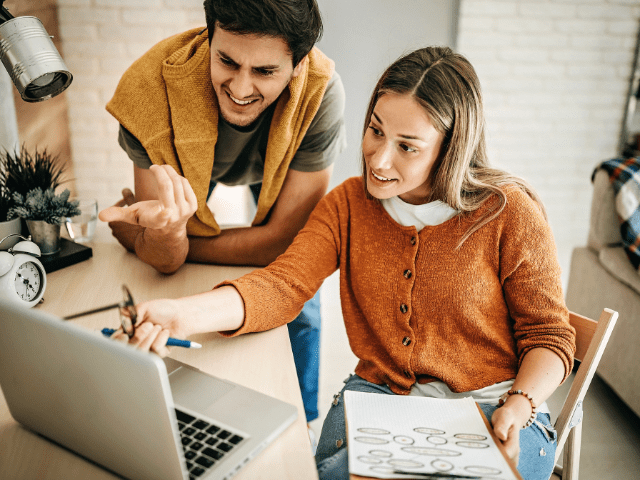 While listing be sure to give concise and discrete descriptions of your good that will attract the customer but also convince the customer that it is worth being bought. The description includes details like colour size and material names if it comes inclusive or exclusive of anything. Also, take the time to include benefits that the item will bring like what's the counter experience with or without the item.
After confirmation of the details and you set up your good and it gets a buyer. Take time to contact the item and clarify and confirm details about the shipping, total price shipping address, expected delivery rate and all important information.
Before shipping the item ensure that you have received the money. Before contacting eBay's resolution center first communicate and agree between the two of you if the situation prevails proceed with the unpaid item case.
Once you receive the payment ship the item immediately confirming that the item is securely packed and you have the correct address. Confirm the shipping is the same as the one you prescribed.
After successful shipping and tracking of the good using a serial number pay your eBay fees that will have accumulated and that's all it takes to be a seller and make money on eBay.
Final Thoughts
I have seen people sell stuff on eBay and make some money to help pay the bills. I have also witnessed people buy wholesale products and make a profit by selling them retail to customers. and this is good to help with bills or even help pay the mortgage.
But if you really want to work from home and earn a full-time income, then affiliate marketing is the way to go. I will show you a simple 4-step proven formula that you can use to help you reach your goals and beyond as an affiliate marketer.
Ready?…
If you need my personal help on how to get started, check out my #1 recommendation on building a successful business online. You can get access to hundreds of training videos, 24/7 support, professional consultations, private access to training guides, tools, my personal private assistance and much more.
Working Online From Home A Proven 4 Step System
See the 4 steps to working online from home & earn residual income