Are you searching for the best ways on how to start a business at home? Today many people are opting to start their businesses for personal reasons, such as it offers them freedom and flexibility along with increased income.
Many people think that starting a business requires thousands of dollars or more. The truth is, by just having $200 or even less, you can start a viable business and then reinvest the money you earn as profits back into your business.
How can you do that? In this post, we'll look at a way to start your own business with less than $200.
The Legal Stuff
Some of the setup aspects include whether to incorporate or not. I have found at the beginning you can run a successful home business of your own on just your social security number.
This still allows you to take real business deductions. The key is good record-keeping and having receipts for any deductions you can claim.
As your business grows you may want to incorporate. Legal Zoom is a good source for that.
Ideas on How to Start a Business at home Blogging
1. Auto Detailing.
If you want to make it more convenient for clients can provide them with the service of visiting their homes.
This is a skilled business that anyone can learn without going to a trades school. Practice on yourself first and always invest in quality detail kits as opposed to cutting corners on these most important supplies.
2. Freelance writing.
This is another excellent business opportunity that won't cost you money to get started. For instance, all it requires you to have is an internet connection and a computer.
Many freelancers write for content mills and work their way up. The primary requirement is having writing skills which means you should consider this business after you practice on your own blog or website.
3. Tutoring service.
Many students need help when it comes to schoolwork. That means if you have experience as a teacher, a tutoring business could be one way of earning a living or supplementing your income.
It's among the best business opportunities since children will come with their learning materials. You can advertise your services by giving out fliers or using social media sites such as Facebook or Twitter.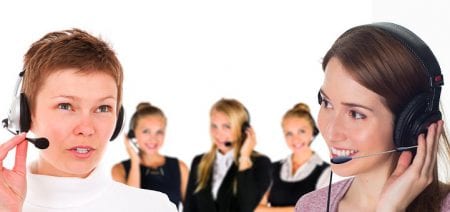 4. Consulting.
People need help in running businesses or living better lifestyles. It means if you have some knowledge of living healthy or how to make money by marketing; you should consider offering consulting services.
The only thing you need to have is an advertising budget, which you can easily budget using your $200. Platforms such as Twitter and Facebook enable you to advertise for free which means you should consider using them as well.
Want to learn how I earn my passive Income working from home?
Click here right now for our review, my personal help, and instant access to our free training videos where we'll show you exactly how we did it ourselves starting out as complete beginners without ANY prior knowledge or experience in marketing online whatsoever!
5. Senior Home Companion.
As a senior home companion, you can help seniors with light work, for example, shopping.
You don't need much money to start this business. You only need to have an advertising budget and a reliable vehicle. If you love helping others it's one of the best business ideas to consider.
Stay tuned to My Number One Recommendation, which I will be working with you through the entire process.
6. Fulfillment By Amazon.
This is proving to be a very profitable way for anyone to start small and ramp up quickly.
For as little as $100 in inventory, you can sell on Amazon and let them handle product fulfilment for you. There are many great courses online right now on how to do that.
7. Amazon Affiliate.
Get set up as an Amazon associate and sell products for Amazon.
You earn a commission on every sale. Amazon pays you directly so you do not deal with the customers directly.
8. Niche Blogs.
I really love this because this is how I make money. My making money tips blog provides useful information for people looking for ways to make money online and offline.
You could start a niche blog for under $50 for a domain name, hosting, and an autoresponder. Earn money with Google Adsense and other affiliate programs which are often free to join.
9. Network Marketing.
Join a direct sales company and make money selling products and recruiting people to sell products.
This profitable business idea is often under $200 to join the MLM company. You can do most of it online, so you have little to no marketing costs. Labor is your biggest expense until you get systems in place to prospect and follow up online for you.
10. Pet Care.
This is an exploding business opportunity that requires very little in terms of money to start.
The biggest opportunity is walking dogs or caring for them if your customer is at work or out of town. Many people just do not want to put their dog in a kennel. Thanks to you they do not have to.
And here is my Number one Recommendation
Affiliate Marketing!
Start a business as an affiliate marketer for free by joining the same company I am associated with and making me money being from a third-world country.
And If I can do it anyone can.
Take a free 5 part course on how to do affiliate marketing for profit.
Then upgrade to a paid member for $49 a month and get started making money online with affiliate marketing, get some additional training and personal mentoring by me and other experts in the community.
If you choose to start your own blog as I did, you will need about $15 for a domain name, $5 a month for hosting your blog, and $20 a month for an email autoresponder.
Final thoughts On How to Start a Business at Home
The above informative post to start a profitable business should make you want to consider starting one. Be sure you research the type of business you want to start.
The reason is you need to know if you have the knowledge and focus for the job. For the best outcome, consider businesses you have a passion for. This will ensure you deliver quality services enabling you to increase your customer base and earn more profits as you go.
Joining the community is my number one recommendation that would help you get started with all the businesses I have mentioned, plus I will be there to personally guide you along the way.
Wealthy Affiliate community interacts 24/7 so you can get your questions answered right away.
You have the owner and me to get you started, and how to follow your passion that can lead to a full-time income from home.
So I am going to let you take a peek at what they have to offer, and then you can make a decision on joining a simple 4 step proven system for you to work at home.
The Simple 4 Step Proven System

If you do decide that what you see pique your interest, please go ahead and join for free, and as you take the training and build your business if you decided is that what you want, you can upgrade and enjoy the premium benefits at $49.00 a month which can pay for itself in just a few weeks.
Here are some average people who are experiencing success with this 4 Step Proven Formula.




If you are really interested in creating your own home business, check out
my #1 recommendation on how to build a successful business
. You'll get plenty of support, training, websites, and access to 24/7 live chat where people are always online to help you. And I will be your private coach until success finds you. Get started for
FREE
today.
PS: No credit card needed!
My Video On How To Start A Business At Home.

Working Online From Home - A Proven 4 Step System
See the 4 steps to working online from home & earn residual income