In this article, I want to take an in-depth look at how to work from home and earn money. Based on the millions of searches done every day on this topic I would say never has this been more relevant than it is today.
The Internet has changed everything when it comes to working at home and earning money doing it. However, you do not have to be using the Internet to make your money.
I can divide the type of ways to earn money from home into 3 categories. These are what we will be discussing in detail.
1. Employee. Telecommute working from home for an employer.
2. Home-based business. Start at home, but go out into the marketplace such as a landscaper.
3. Home business. Conduct your business entirely from home using the Internet and maybe a phone.
What Is Telecommuting? How Do I Make Money?
Telecommuting is where you work from home using your computer, Internet, email, and phone. You will use one or maybe even all of these.
This is done primarily at the convenience of the employer. However, there's a growing market of people who prefer to work from home and are looking for companies they can do it for.
This is really a win-win situation.
The employer wins because they don't have the overhead of bringing employees into an office, paying rent, insurance, electricity, and so on. The employee wins because they can work from the comfort of their own home. They don't have to get dressed up, spend money on gas commuting back-and-forth, and possibly spending money on meals eating out.
It's called telecommuting because you commute with your employer and customers via the telephone. However, obviously because of the Internet this has expanded out where many employees might not even use a telephone, but are using the Internet pretty much nonstop to work for the employer.
I've mentioned this in previous articles but Flexjobs.com is one of the top telecommuting websites to check out. You can browse around for free.
Earn a Passive Income While Working at Your Day Job
Learn How to Start Your Own Affiliate Business
Follow My Simple 4 Step Formula and Copy the Exact Method I Used to Quit My Bus Driver Job
They have a $15 a month membership fee to get complete access to their website. This is worth it if you find a job that's going to pay you to do what you're qualified to do. Qualification is important because you have to apply for the job just like you would if you went out to an employee's place of business to apply.
These do not work from home opportunities where you're joining a business opportunity to make money. These are real jobs. They have real pay, and in many cases include benefits such as health insurance, vacation time, sick days, and so on.
Telecommuting is perfect for the individual who doesn't want to start a business but wants to work from home and get paid for doing the job they were hired to do. This way of working from home is going to continue to grow because employees like it and are demanding it.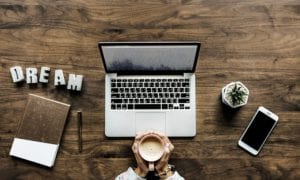 Home Based Business
Here is how Wikipedia defines a home-based business.
"A home business (or "home-based business" or "HBB") is a small business that operates from the business owner's home office. In addition to location, home businesses are usually defined by having a very small number of employees, usually all immediate family of the business owner, in which case it is also a family business."
There are several things to think about in this definition.
First of all, it is a small business. In the business world, these might be referred to as a micro business. Generally speaking, these are 1-5 employees in size.
It operates from the business owner's home office. Most of the time a customer does not even know if it is being conducted from home, or from a brick and mortar store.
Let me give you a common example of this and how you could work from home doing it. You decide to start a carpet cleaning business.
You get a business phone number and you set up a small website online where you want a presence in your area.
You put some flyers out in the neighborhood and the phone starts to ring. Maybe you're doing the carpet cleaning yourself and your wife is answering the phone and scheduling the appointments.
It's also common today for somebody to start a business like this and run it from their home and just hire a small number of employees to do the work. Either way, the business could be classified as a home-based business.
The majority of the business is actually conducted away from the home. Service types of businesses fall into this category. Some popular ways to make money now such as Uber, Lyft, or Door Dash.
It may or may not be classified as a family home-based business, but it's not uncommon for this to happen as well.
Earn Passive Income Online and Work From Home Using My Secret 4 Step Formula!
Let me show you a simple 4 step proven system that many are using and having the same SUCCESS!
Direct Sales & Network Marketing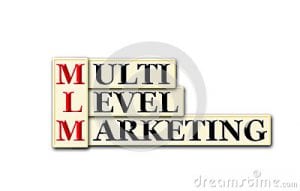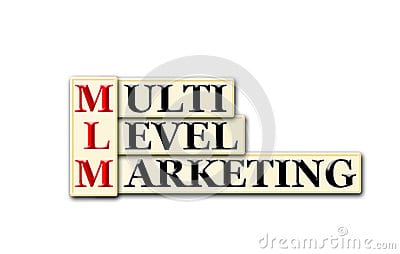 I also want to mention direct sales and network marketing here as a home-based business. This could be done 100% from home and online.
However, it is still common for network marketers and direct salespeople to be outside the home working with their customers.
As an example, an Avon distributor could have products shipped to their house so they can still deliver them personally. An Amway distributor still might meet someone in person to show the business opportunity.
There is an old saying that people still like to buy from people. You lose that personal touch when you run your business 100% from home letting everything happen off of a website.
In all of these instances you are working from home, but it is not 100% exclusively from home. This is why it is called a home-based business.
Home Business
A home business is simply defined as a business you operate from home. You're not going to go outside of the home to run it.
Internet-based businesses are really where it's at today. I'm not just seeing people who get into a specific business opportunity and just work for themselves.
The most successful actually have a business as opposed to just working for themselves as a job might be. You have a better chance of succeeding if you really set it up as a true business. You can learn how to get started right with this post.
This would mean getting a business name, a business email, setting up a website, and possibly even having a business phone such as a smartphone with a business number. I'm going to go more into detail on home businesses in a minute.
Let me just say here this can be a fantastic way to work from home and earn money if you have the mindset of a business owner. You're not trading time for money as you do with a job.
What you are doing is working with the idea you're going to earn money from your efforts even if it might be a little bit down the road. The benefits of a home business owner are immense.
If you have that right of mindset this can be the perfect way for you to work from home and earn money!
How Can I Make Money at Home in 2019 And Beyond?
Here are 6 of the top ways people are making money working at home.
1. Amazon FBA. Use dropshipping to sell products on Amazon and let them handle customer fulfilment.
2. Sell a service. Become a freelancer and make money doing work for other businesses.
3. Start a blog. Use your blog as a website and make money selling things as an affiliate.
4. eBay. More millionaires have come from eBay than any other way to make money.
5. Network marketing. Join an MLM company and sell products and recruit new members.
6. Drive for Uber. They are the top company, but Lyft and Door Dash are gaining.
What Would I Suggest?
Here is what I want you to do right now. Decide whether you want to be an employee or a business owner.
Get a piece of paper and draw a line down the middle of it. At the top write employee on the left-hand side and business owner on the right-hand side.
What you are doing is a Ben Franklin Close on yourself. If you are honest you will sell yourself on whether being a business owner or employee is best for you.
Start to list all the positives and negatives you can of each way to work from home and earn money.
If you have the mindset that you would like to just work at home and get paid for the work you do you probably should be an employee. You might also look at get paid to programs such as taking paid surveys, data entry, or Amazon Mechanical Turk.
If being a business owner is what you aspire for list all the pros and cons of that in your eyes and then start zeroing in on a specific business model. Today home businesses fall into a pretty broad range. Naturally, as a business, you're going to be selling something so you just have to decide how you want to do that.
For example, you could become a network marketer and sell their products online. The largest companies are still going strong such as Amway, Avon, Herbalife, Mary Kay, and so on.
Direct sales companies are still going strong as well. Tupperware comes to mind.
Maybe you want to start a blog and monetize it specifically with display advertising. The top program for this is Google AdSense and you just focus on content, Google sells the ads, and you put them on your blog with a small piece of code. When somebody clicks on the ad you earn a commission.
Of course, another popular way would be Amazon, eBay, or my favorite affiliate marketing. Let's look a little closer to us and see why I suggest affiliate marketing as the way anybody in the world can get started and make money right away working from home.
Become An Affiliate Marketer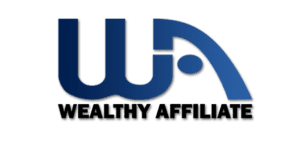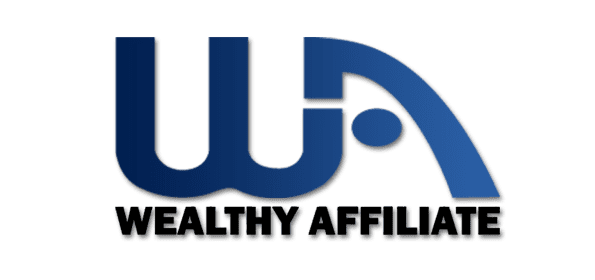 The most common affiliate marketing is a business model where you become an affiliate and sell something for the affiliate merchant. I think you can get into affiliate marketing with a specific goal in mind.
For me, this breaks into three categories.
1. Number one sell something and get paid.
2. Build an affiliate business that generates long-term income for you.
3. Start your business with an endgame in mind of selling it as a walkaway income.
The majority of people start as an affiliate marketer by joining an affiliate program for free. You will get specific products to promote. When somebody purchases that product you earn money on the sale.
A couple of other types of affiliate marketing including getting paid to get leads for the affiliate merchant. And when somebody clicks on an ad as I mentioned with Google AdSense.
Here are the big benefits of using affiliate marketing as a way to earn money from home.
1. It is easy to get started.
2. It can be a fast income.
3. Your income is never capped.
4. You do not need a product.
5. There is top training available online to get started with.
I suggest you look at Wealthy Affiliate for training. I have a link you can click on below my summary.
Summary: How To Work From Home And Earn Money?
Ok, let me wrap this up.
Do you want to be an employee and work from home for an employer?
Do you want to start a home-based business providing a service where you work out of your house, but you go out into the marketplace?
Do you want to start a home business where you work from home and make money primarily using the Internet? There is no right answer to any of these questions except which is the right answer for you.
If you're unsure I have a banner below this article you can click on to get some free training from Wealthy Affiliate that's going to teach you how to make money in affiliate marketing. I highly suggest you look at this as a possible way to work from home and earn money.
Related Video: Highest Paying SIDE HUSTLES of 2019 | EASY WAYS TO MAKE MONEY FROM HOME 2019
Please leave me a comment or any question you may have, I would love to get your feedback.
Need Passive Income?
A Simple 4 Step System
Enter your email and gain access to my make money tips and receive your free gift.
Working Online From Home A Proven 4 Step System
See the 4 steps to working online from home & earn residual income