Thanks to the Internet it has never been easier how to start a small business online and learn how to make money with different ideas.
However, easier does not always mean better or more successful.
Because there are so many variables that go into getting started what we are going to do in this article is just focus on starting a small business that relies on the Internet for everything you need to get started.
Doing this makes it possible for anyone, anywhere, and with any kind of background and current money situation, to start a small business online.
Need-Based Niche
You hear a lot about choosing a niche, and for a good reason, I would suggest you choose a niche based on a need. With billions of web pages, online the last thing you want to do with your small online business is to try to create a need.
A better approach is to find a need and then build a business to fill that need. The best way to do that is to become a problem solver.
A problem solver has a small business that has identified a niche where there is a problem looking for a solution. Do that and you can spend 100% of your time developing your business around this idea.
Look at my blog. David BishopMoneyMakingTips.com is in the wealth niche. This is what is called an evergreen niche.
It will never go out of style. There is a never-ending number of prospects coming online every day looking for tips and ideas on how to make more money.
I have taken the wealth niche and drilled it down to a micro-niche by specifically targeting people who are looking for ways to make money. It is a great niche to be in and the fact I can help people makes it even better.
Are you looking for a way to make money online?
Click here right now for instant access to our free training videos where we'll show you exactly how we did it ourselves starting out as complete beginners without ANY prior knowledge or experience in marketing online whatsoever!
Establish Your Budget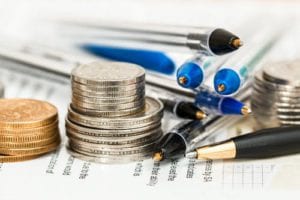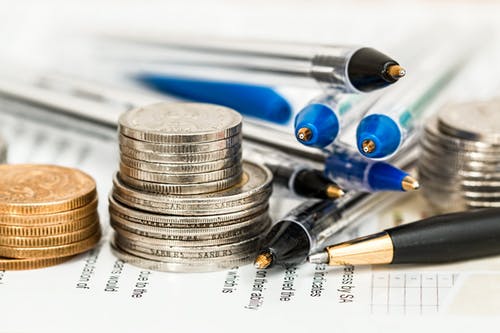 You are starting a new business and the word business suggests you are going to have operating costs.
However, the fact you are doing it online provides many benefits to you from a cost standpoint. Here are the 4 basics.
1. Domain name. Choose something that represents what your business is about.
The cost is around $15 a year. If you choose Blue Host for your website hosting they give you a free domain name for the first year.
2. Website hosting. This is where you will establish your online presence.
You can find hosting for anywhere from $4 to $10 a month at sites such as Godaddy, Bluehost, and Host Gator. All of them have a one-click setup for your website using WordPress.
3. Use a WordPress theme. Build your online site using WordPress and make it very easy on yourself.
There are many great themes for free you can start with. If you prefer to upgrade to a more elegant theme check out ElegantThemes.com.
4. Autoresponder. This is going to be one of your most important tools. I personally prefer TrafficWave at $17.95/mo. with a free 30-day trial, and suggest you check them out.
An autoresponder is where you will store names and email addresses for future follow-up. This is known as list building and will be a primary focus for future business.
These are the very basics of starting an online business. I think of these as tools for building the shell of a business.
Your domain name, hosting, WordPress theme, and autoresponder get you going online. You will feel very proud when you look at what you have done so far and you should.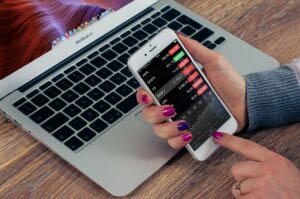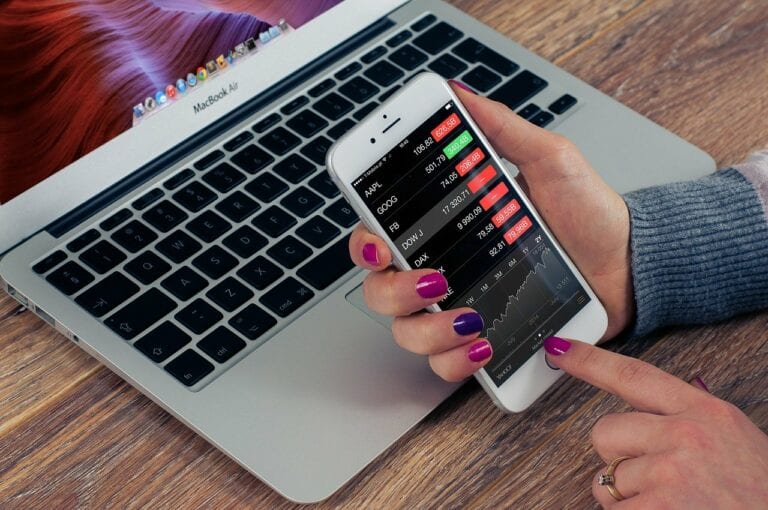 So what are the next 2 steps?
Website Content
I suggest people use a blog for their website and start adding content to it. WordPress makes publishing very easy.
Easy as far as getting your content online. However, you still need content!
If you have chosen a business idea you have knowledge of getting content is as easy as writing about what you know. This still presents 2 problems for many people.
1. Time,
2. Money.
If you have a full-time job time is money. This is why there are so many people who outsource content today. They are just too busy to do that part of their business.
Nothing wrong with that. I recommend you find a good freelance writer and let them do the content part and you focus on the marketing side of your business.
I personally like working with one content writer, but at first, you may want to use a content site. Several good ones include Up Work, Freelancer.com, iWriter, and many more.
Are you looking for a way to make money online?
Click here right now for instant access to our free training videos where we'll show you exactly how we did it ourselves starting out as complete beginners without ANY prior knowledge or experience in marketing online whatsoever!
Let me offer one more important tip. Become an Internet niche spy.
Look at what the top websites and blogs in your niche are doing. You could even go so far as reverse engineer their sites to build your online presence.
Never plagiarize anyone, but see what they are doing for blog posts, keywords they are targeting, products they are selling, and so on. This is a tremendous way to save a lot of time in the beginning.
Spend 90% Of Your Time Marketing
The fastest way to fail with your new Internet small business is to not market it enough.
Getting traffic is the main reason online businesses fail.
It's easier to keep re-doing your website or hanging out on social media and having fun. Marketing is hard work and it takes consistent time over a period of time.
It also can be expensive. Something I learned right away was what you lack in money you can compensate for in time. And what you lack in time you can make up for is money.
Can you afford paid advertising? If so spend some time learning the basics of Facebook Ads, or some other pay-per-click advertising methods such as Google Ads or Twitter Ads.
If you can not afford paid advertising be prepared to do a lot of social media marketing yourself. As an example, you make a blog post.
Then you go to your social accounts such as Facebook, Twitter, Instagram, Pinterest,
Get Some Help Here
What if all of this seems overwhelming? Do what I did and get some help. Here is my #1 source of training for people who are starting a small business online and do not want to do it all alone!
If you need help on how to get started, check out my #1 recommendation on building a successful business online. You can get access to hundreds of training videos, 24/7 support, professional consultations, private access to training guides, tools, personal private assistance, my personal help, and much more.
PS: Click here to review my #1 recommendation in detail.
Working Online From Home A Proven 4 Step System
See the 4 steps to working online from home & earn residual income