In this TrafficWave Review, we will look at the pros of the email marketing program of Traffic Wave. Traffic Wave implies that using their schedule will give you what you need more of, TRAFFIC!
Name: TrafficWave
Website: www.trafficwave.net
Price: 30-day free membership $0
Price: Unlimited Email Marketing, $17.95/month
CEO: Brian Rooney
Overall Rank: 80 out of 100
Who it's for Newbies – Experts
Email marketing has become a must-use trend in the 21st Century for various products and services. When done correctly for your business, you can receive an active sale or sales on autopilot when you use email marketing.
You will be in a position to send messages immediately to your clients or even have a scheduled broadcast for your future events. You are in control of your email list, which is an exciting thing!
When using email marketing, you will have an opportunity to generate new business and track your active sale online. Using email marketing from Traffic Wave gives you numerous benefits that should make you consider using it as a marketing tool for your business.
I have come up with many reasons why you should use Traffic Wave for email marketing. Think of these as a review and see if you agree with me after you learn more.
Why I Love Traffic?
You need to build a list regardless, simply because it takes a person seven times to look at any product or service before they make a decision. Email marketing is the only way to take care of this.
Traffic Wave has Affiliate Membership attached to it. that pays residual commissions. With their Matrix level position, you can get your Traffic Wave membership to pay for itself, earn some extra cash or build a decent full-time income from it.
This is a service you will need in your business anyway, so why not earn residual commissions from it, especially when spillovers are involved?
The training to set it up and the support is by far the best I ever came across. Plus, the CEO, Brian Rooney, is always there to answer your concerns or how you can earn more income from Traffic Wave.
What Is TrafficWave?
In its simplest definition, Traffic Wave is an autoresponder system where you can create email marketing campaigns. If you do not know what an autoresponder is, think of it to send a Tidal wave of emails automatically to your subscribers.
For you to get a Traffic Wave, an email marketing account only requires you to sign up where you are given a free 30-day trial period. After signing up, you will undergo a few quick training to set up your first email marketing message.
Once set up, you can start building a list of subscribers. Traffic Wave has no cap on the number of subscribers you can have.
However, as your list grows, you will not be billed more regarding how large your subscriber's list grows. This is not the case with other major autoresponder companies.
Internet marketers that use TrafficWave are building a long-term asset with a reliable autoresponder. Most who try it for 30 days for free are happy with their results and continue to email their subscribers automatically.
Why Use TrafficWave?
Consider using email marketing services from Traffic Wave because there are several reasons why you should use them.
1. Time and money. Using an autoresponder will save you time and money over doing email marketing manually. Once you start using Traffic Wave, you will wonder why you ever spent so much time following up on email without it.
Traffic Wave email marketing allows you to do your marketing online at an affordable flat rate price to start. You will concentrate on building your business without demanding more from your budget since the rates are fixed.
2. Personalizing your messages. You will be able to include your clients' names in the subject line and the news before you can send them to your client.
This personalization gives you a personal touch to your subscribers every time you send emails to them. Trafficwave email marketing service allows you to personalize your emails.
3. Creating professional images for branding. This is one of my favorites.
When using the drag-and-drop editor service tool offered by the Trafficwave.net platform, you will be able to create messages which look professional and are attractive to your clients. Use your logo to get people used to seeing it.
4. Easy to set up and use. You will only set up your email account one time, and the process will be much easier.
Traffic Wave editors will make it easy for you to customize from several templates. It will help your clients see the same type of business format when reaching them via email. If you publish a newsletter, you can set it up to be in the same form.
5. Preset email messages. I know successful email marketers who schedule out a series of email messages over a long period and can receive a successful sale on a daily basis.
6. Promotional Materials. You can send this to your list of any products, new items, sales, or giveaways under regulatory compliance to further promote your business.
I am talking about months or even years. You can drip emails out to your list and set those to run and forget about them. Then you focus on getting more subscribers into your system.
Managing Your Customer Mailings
Having a Traffic Wave email account for your business marketing should relax and remove contact management's stress. You will not have to worry about unsubscribed requests or bounces.
Traffic Wave has a system that can handle all that. These will allow you to focus on developing your business.
Let me also say that people are automatically subscribed to your list by using opt-in forms. This can be as simple as asking for nothing more than their email address or name and email address. If you want a more comprehensive list, you can easily design a sign-up form for that as well.
Think about that for a minute. Why would you only ask for an email address? Doesn't that take away from the fact you can personalize each email?
Yes, it does take away being able to email subscribers and call them by their first names. Is that a big deal to you when you subscribe to something?
It is not to me, and it is not a big deal for most people who subscribe to receive email messages.
Why do you subscribe in the first place?
Over the years, I have been on countless email lists. I always subscribe to the quality information they send me.
Forms that ask only for my email address are easy to join, and if the incentive is good, I will type in my email address and hit submit.
These are the two reasons people will sign to your list using Traffic Wave.
1. They want the information.
2. It is easy to sign up for.
Easy To Sign Up For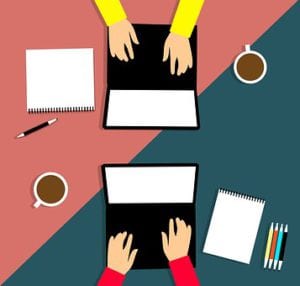 Studies have been done over the years regarding how much information to require when signing up for an email list. It is common sense.
You want to get as many subscribers into your Traffic Wave autoresponder as you possibly can. The less you ask for, the more likely someone is to give it to you.
There is nothing easier than typing in an email list only? What about names and phone numbers?
With Traffic Wave, you can customize the sign-up form to get as much information as you want. There are certain times or business models where getting a name and phone number might be necessary.
Network Marketing Lead Generation
If you are in a network marketing company or an MLM company, you might want a name and phone number so you can follow up with a quick phone call right after they sign up.
Using your email list to generate leads is essential in the MLM niche. Having a name and phone number is still a great avenue for future follow-up for years to come.
Today people have cell phones as the primary way to get ahold of them. Very few people use a landline anymore.
Even when they move, they keep the same cell phone number. You will be able to contact them with a personalized email or a phone call by name long after they initially sign up.
Blog Traffic Is The Focus
Many niche blogs are run to get people to click on Google AdSense Ads. In this case, what you use your Traffic Wave autoresponder for is different than lead generation.
When setting up your Traffic Wave autoresponder messages, you include 2-3 sentences linked to a specific blog post or page, as I do sometimes with any upcoming wealthy affiliate training that I am to launch.
Your whole blog has Google Ads on it in different places. You are just playing a numbers game.
Get traffic to the page or post, and a certain number of people will click on an ad. You only need their email address when they sign up to do this style of marketing.
What Is Your Freebie?
I know today I mainly join to get a free report, read a case study, sign up for a webinar, and so on. Maybe it is just to be notified when a new blog post is made. These are the blogs I want to follow but may forget about over time if I am not reminded to visit them.
All the bloggers need is my email address. They do not need my name to deliver my freebie instantly!
Converting Your Web Traffic
Marketing specifically for list building is an intelligent business strategy from my viewpoint. You can do that in a couple of ways.
1. Landing page. Promote a landing page that has nothing but a sign-up form on it.
You have seen these all over the Internet, and there is a skill to using them correctly. Most important is keeping them simple and offering something only after giving you their email address and name.
2. Sign up form. You can add these to your website or blog.
Put them on a page above the fold where they are easy to see. Again keep them simple. Your goal is first and foremost to get them on your list for future follow-up.
If you are looking to move website visitors into prospects, Trafficwave.net will help you quickly add forms to your site. You will also want to take your visitors and include them in your contact list management system for future use.
To manage your email, it is essential to have a Trafficwave.net account to create online and enjoy the 30-day free trial. After that, you can upgrade to a more permanent solution.
Hopefully, you will be able to see how email marketing works in helping your business grow. This is some of the most accessible marketing you can do, and it is the most effective from a time and money standpoint.
If you need help on how to get started, check out my #1 recommendation on building a successful business online. You can get access to hundreds of training videos, 24/7 support, professional consultations, private access to training guides, tools, personal private assistance, my personal help, and much more.
PS: Click here to review my #1 recommendation in detail.
Working Online From Home - A Proven 4 Step System
See the 4 steps to working online from home & earn residual income