How to start an Amazon FBA business we will discuss in detail, and I will share with you the vehicle I used to do just that, and many are doing the same and are having the same results and better.
Today many online business people are venturing into the Fulfillment By Amazon or FBA business model as it is commonly referred to.
In fact, it is growing in popularity and this is for a good reason.
Fulfilment By Amazon is a business model. Many view FBA is the same as the traditional e-commerce business. However, instead of you focusing on fulfilling orders one by one, Amazon stores your products, picks, packs and even ship them to your customers.
The process makes it easier for you to build your business without having to worry about the logistics of warehouses, couriers, and packaging materials among others. With private labelling you have the opportunity to create and build your brand and website, therefore, increasing the value of your business.
So, are you raring to go? Discussed below is a basic guide on how to start an Amazon FBA business
What is FBA (Fulfillment by Amazon)?
An FBA is a business model that allows you to leverage Amazon's robust distribution network and client base. In addition, Amazon warehouses your products, packs, and delivers the products to the consumers.
What this means to entrepreneurs is you can act like a big corporation without having the problems of actually having one. Your main work is to look for opportunities while Amazon handles the rest of the work of distribution.
Create An Amazon Seller Account
In order to get your FBA business up and running, you will have to create an Amazon seller account. To do this, head to Amazon's website, scroll down to the footer and locate the heading "Make Money with Us", and click on the link that reads "Sell on Amazon."
Here you can either register as an individual or as a professional. Notably, if you sign up as an individual you will not be charged the monthly subscription fee.
However, if you are looking to build up a business over the long haul it is recommended you sign up as a professional. The sign-up process is pretty straightforward. Just follow the onscreen instructions and complete the setup.
How To Establish Your Own Private Label and Uncover Product Opportunities
There are different ways to leverage on FBA business model. However, the most widely used method is private labelling.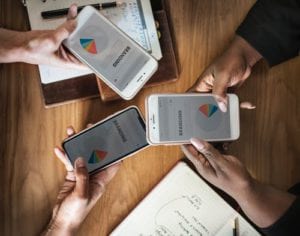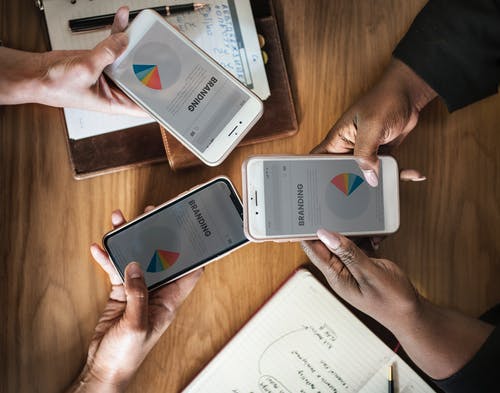 The idea is to establish a label or brand. Then apply it and sell the products on Amazon.
To start with, you will need to carry out product research. This is probably the most critical step.
If you get into an unpopular product category and sell the product at a price higher than your competitors, there is a possibility of losing money on the product. In order to thrive, conduct thorough product research.
Then do a competitive analysis. Study product reviews in order to determine if the niche will offer some good returns and indeed if the product can move i.e. be sold in the marketplace.
Additionally, you can sell products through retail arbitrage. This means buying a brand name product at a low price somewhere and flipping it on Amazon to make a profit.
Are you looking for a way to make money online?
Click here right now for instant access to our free training videos where we'll show you exactly how we did it ourselves starting out as complete beginners without ANY prior knowledge or experience in marketing online whatsoever!
Tips On How You Can Scale Your FBA Business
Many people get started on Amazon with the goal of making a few extra bucks. As they begin to earn more profit the idea of growing a large business takes hold of them!
How can you do that?
1. Follow your passion. Certainly, if you like doing something you will stick in it for a longer time. Therefore, it is wise to choose a product category that excites and interests you.
2. Increase product offerings. You have to carry out a thorough research on the product you want to venture into. Besides, selling multiple products will help you spread the risk of having to depend only on one product.
3. Build a brand website. As you expand your private label you will require a professional and dedicated site for your business. It gives you the opportunity to market your products as well as make your business attractive.
A Few FBA Pros & Cons
There are many benefits to starting a business and using Amazon for product fulfilment. There are also some negatives to consider as well.
Pros Of FBA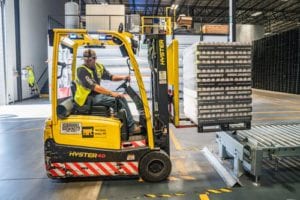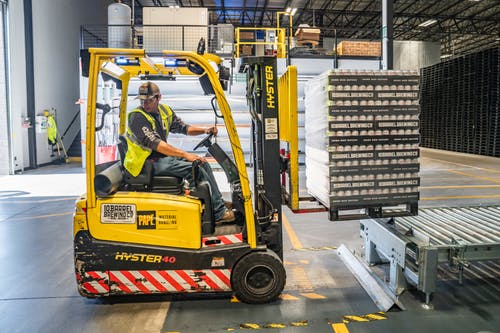 1. Shipping. Without a doubt having Amazon handle shipping and returns is a big positive.
Being able to focus on sales and marketing is the fun part of making money anyway! 🙂
2. Amazon Prime. When you ship with FBA your sales automatically qualify for Amazon Prime free shipping which is a big plus to people used to buying from Amazon as prime members. This also encourages more people to join Amazon Prime.
Cons Of FBA
1. Getting products to Amazon. When you buy a product you have to ship it to Amazon's warehouse. This will cost you money.
2. Stale inventory. It is your job to manage your inventory and keep it rotating. You will run into items not selling in the quantity you thought and run the risk of the products going stale.
Conclusion: Tips on Starting an Amazon FBA Business
Amazon is the largest online retailer in the world. They are even giving Wal-Mart a run for their money as the largest retailer period.
This right there, means you want to be able to sell on Amazon because when people go online to shop almost half of them buy from Amazon.
Use these tips to start your own Fulfillment By Amazon business and start partaking in the profits!
Need community support or one on one coaching? Check my number recommendation below this video.
Related Video:
Looking To Make More Money?
As someone who has been through the process, I can speak from experience when I say that trying to choose a way to make money online is exhausting.
There's a lot of options, and you don't want to make the wrong choice. The best way to start is by looking at my No 1 recommendation and get started here. It's Free!
PS: No Credit Is Needed!
Get My Top Tips Delivered to Your Inbox!
Get a Money Making Tip Every Sunday
Enter your email and gain access to my make money tips and receive your free gift.
Need Passive Income?
A Simple 4 Step System
Enter your email and gain access to my make money tips and receive your free gift.
Working Online From Home A Proven 4 Step System
See the 4 steps to working online from home & earn residual income