Today as the internet is changing daily, many entrepreneurs are wondering how to Turnaround a struggling business. Those of us who deal with an Internet business generally break down our struggles into two primary areas.
1. Meaningful traffic.
3. Earning a profit.
Whether you have an online business or an offline business, there are some things you can do to help your business if you're struggling to be successful. In this article, we are going to talk about how to save a struggling business by focusing on a handful of things you need to consider.
What Is Wrong?
The first thing I would do is step back and try and analyze what is wrong. For those of us who have an Internet business, the primary reason we struggle is the lack of traffic.
I would suggest that if you're not getting enough meaningful traffic the rest of this article is going to be somewhat irrelevant because you really can't turn around your business until you get meaningful traffic how will you know if you're struggling or not?
This could be true for offline businesses as well. For an Internet business, meaningful traffic means people visiting your website. For an off-line business, it could be people coming in the front door, or a number of people who are picking up the phone and calling you. If this is your primary problem you need to focus on correcting traffic first before you can move on to anything else.
You Can Join A community for free at the end of this post, and I will meet you inside to give you directions and how to get set up today. But let's continue on ways to turn around a struggling business.
Want to learn how I earn my passive Income working from home?
Click here right now for our review, my personal help, and instant access to our free training videos where we'll show you exactly how we did it ourselves starting out as complete beginners without ANY prior knowledge or experience in marketing online whatsoever!
Be Realistic
Entrepreneurs are positive by nature. They tend to look at everything from a glass-half-full point of view. Nothing wrong with that.
The problem with turning around your struggling business is often you cannot separate yourself from your business. It really is a separate entity and you need to be realistic about what is wrong.
Put Your Heads Together
If you cannot do that, maybe you need a second opinion. You would get that before you did anything major to your health. Why not do it for your business?
You could hire an outside business consultant if you can afford it. If not, turn to social media or the community I will mention at the end of this article where you can join for free and meet me inside for assistance.
Do you have any friends or followers you could ask to take a look at your business? Is there anyone you would trust to look at your financial statements?
Do you have a website about your business? What is your target market? and are you using resources that are available to you to drive traffic to your website?
How about your Google Analytics account? Of course, they should be looking at your website and organization chart if you have one.
If you know you are not objective get an outside opinion. Then work to make the corrections they suggest.
Sell What They Need
Maybe you are not offering the right products for the niche you are in. This is a tough one to face for the business owner who has a product of their own and cannot fall out of love with it.
I see this all of the time on the television program "Shark Tank". Lori Grenier says she can spot a hero from a zero right away. Can you?
You need to really understand people on what they need or want and not what you want them to buy. If the lack of sales is a problem, look closely at what you are selling and if it can be improved.
Look At Your Competitors
Become an Internet spy. It sounds kind of James Bond-like, but it can be very helpful. What are they doing you are not?
The Internet makes it easy to see cosmetic things a business is doing. You can look at their navigation, content, social accounts, and if they are building a list.
As a matter of fact, you should subscribe to their list if they have one. You can easily see what they promote via email if they are having a sale, and so on.
Use this information to see what you can do better. If your competition is successful, learn why! and if you do not have the time to do it, hire someone to do it for you.
In the community that I mention, you will be able to find someone you can hire or learn how to do it for yourself with step-by-step videos and advanced training.
Want to learn how I earn my passive Income working from home?
Click here right now for our review, my personal help, and instant access to our free training videos where we'll show you exactly how we did it ourselves starting out as complete beginners without ANY prior knowledge or experience in marketing online whatsoever!
Get More Skills
If you are not improving yourself how can you help your business? Let me address looking at primarily 2 major skills you need to have if you're an Internet business owner.
1. Traffic generation.
2. Outsourcing.
Let's talk about traffic generation skills first. I've always said that every Internet marketer should master at least one or two primary traffic generation skills.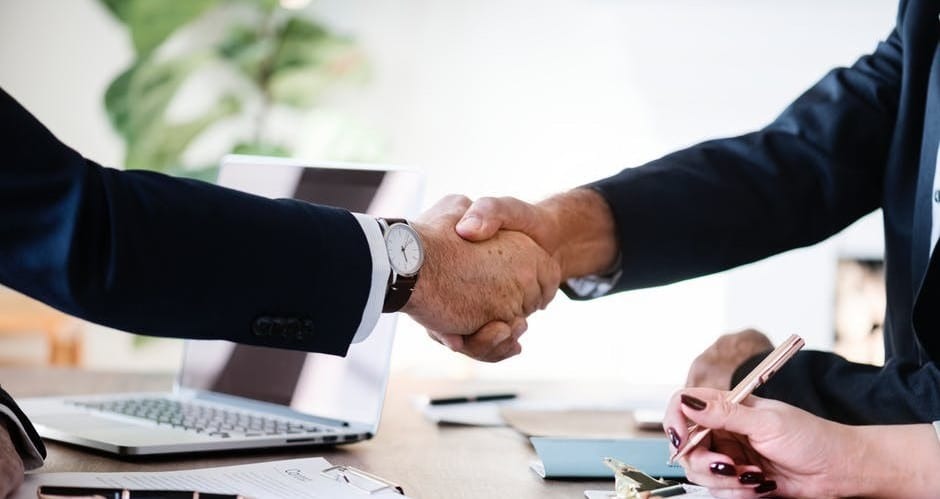 One of the things that can help you the most if you have an online business is to learn search engine optimization. This is a skill that can help you rank on Google and other search engines for targeted keywords people will be searching for, related to your business.
This is not as mysterious as it may seem. If you master at least a couple of search engine optimization skills you can really help your business when it comes to improving your traffic.
In terms of outsourcing, there's no way that every business owner can do everything themselves. As a matter of fact, you are sabotaging your business success if you try to be everything all of the time.
One of the best things you can do to turn around a struggling business is to outsource specific needs to people who know what they're doing. Not only will this help you improve in these areas, but it's going to do wonders for your mindset. No longer will you have to waste time trying to learn everything related to Internet marketing.
Over 90% of successful businesses take this approach and have more time to manage their business or even go on to open other businesses with the same outsourcing approach.
Final thoughts
These are a few of my ideas on how to help a struggling business. Almost every business can be turned around once you analyze what needs to be done.
However, there may be instances where you're just going to spin your wheels and maybe you should get out of that business and try a new one.
This certainly is relevant to bloggers for example who can't seem to get any traction with their blogs. Maybe you're in the wrong niche and need to find a better one to be in.
If you believe that your business is struggling not because of the market potential, but because of other items I've discussed in this article, then, by all means, forge on, and best of luck!
If you need help on how to get started with affiliate marketing, check out my #1 recommendation on building a successful business online. You can get access to hundreds of training videos, 24/7 support, professional consultations, private access to training guides, tools, personal private assistance, my personal help, and much more.
PS: Click here to review my #1 recommendation in detail.
Working Online From Home - A Proven 4 Step System
See the 4 steps to working online from home & earn residual income