Telemarketing is an excellent way to earn money, and in this Inbound Closer Review, you will see if that is possible to take you to the next level. It promises you that you can earn money as fast as 21 days and you only need to work part-time.
Furthermore, Inbound Closer will help you tap into the $129 billion industry with just a phone and a manual, no experience is required. Is Inbound Closer legit or a scam? Let's go ahead and find out in one of many Inbound Closer reviews.
Product Name: Inbound Closer
Founder: Payton Welch and Taylor Welch
Product Type: Telemarketing and digital marketing training program
Price: 
$97 one-time fee for Inbound Closer
Plus two upsells ($7,000 & $10,000)
Best For telemarketers, entrepreneurs, and people willing to take the challenge and the risk
Inbound Closer certification program that will teach you how to become an efficient telemarketer and close more sales. It is different from cold calling. Here, you will take inbound calls from clients and seal the deal.
Their program offers an affordable one-time fee. However, the upsells are highly priced. Inbound Closer Accelerator promises that with their program, you can start earning money within 21 days. Whether or not this is true, we will talk more about it in this review.
What is Inbound Closer?
Inbound Closer is telemarketing and digital marketing training program built by brothers Payton Welch and co-founder Taylor Welch. The program teaches you how to close high ticket deals and create a full-time income as a telemarketer.
With their program, you are assured of getting a client within a week and earning money within 21 days. It will also guide you on how to make $1,000+ commission checks daily.
This is one of the making money online courses created by Payton and Taylor Welch. They are known for their sales skills and online courses. Taylor Welch has his program called Traffic and Funnels with his co-founder Chris Evans.
Some say that Taylor just gave Payton a rebranded version of his program. However, Payton also has his program called the Sales Mentor. It was his previous creation that also taught telemarketing.
How does the Inbound Closer work?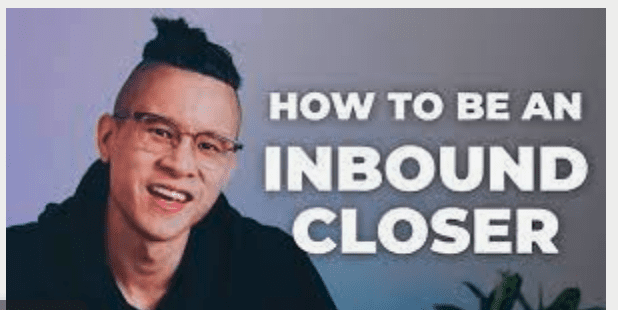 Inbound Closer free training works similar to other digital training programs but without the monthly membership fee. You only need to pay a one-time payment to purchase Inbound Closer.
But before that, you need to register for a free webinar, then watch a 23-minute video of Payton Welch, and finally, buy the Inbound Closer for a one-time fee of $97. After that, you are eventually enrolled in the Inbound Closer program.
While you are in the training program, expect to receive plenty of phone calls from the Inbound Closer sales team. They will offer you expensive upsells, which can cost you anywhere around $7,000 up to $10,000.
This will let you gain access to a list of clients that are looking for your skills. You might find your first client from this list, start working as a telemarketer,r and finally make money from commissions.
In this Inbound Closer Program review, you will see that it is divided into six main modules. Here's a list of the modules and what they are about.
Introduction: Becoming the Person Who Deserves Success – This talks about what to expect from the program. It also discusses how the program works, and more.
Module #1: Closer's Mindset – In this first module, Payton talks about the closer mindset and how you can be a successful inbound closer.
Module #2: Self-Empowerment – The second module also focuses on the mindset. Here, Payton's colleague, Eli Wilder, talks about the importance of self-confidence and how this can help you close high ticket sales. He will also teach how you can maintain your confidence all the time and how you can use it to get a better ROI.
Module #3: Introduction To Closing – In this module, Eli discusses the process of closing sales in detail. You will learn how you can prepare for closing sales before you can even begin. For instance, listing down the possible questions of your callers and creating the best answers to each of them.
Module #4: Closing With Confidence – This module is a continuation of the previous one. Eli talks about the techniques on how you can close calls confidently and successfully.
Module #5: Mastering Objections – In here, Eli is going to teach you how you can become a successful inbound closer by mastering objections. He will discuss how you can master it and get more people to buy from you.
Module #6: Becoming A Professional Inbound Closer – In this last module, which is a bonus one, you will learn some tips and tricks to become a successful inbound closer. Also, you will be provided with several templates that you can use for your profile. You can also gain access to Payton's private group where you can receive mentoring, seek advice, and more.
Aside from the main modules of the Inbound Closer program, you will also receive the following bonuses:
Bonus #1: Access to the Inbound Closer Mastermind Group – This is a private Facebook group where you can get all the support that you need. You can also discuss and practice with the other group members to further improve your sales skills.
Bonus #2: Access to a network of online entrepreneurs – This is an online entrepreneur list from Taylor Welch's company, Traffic & Funnels.
The Daily Commission Check Blueprint – A two-part step-by-step guide on how you can get your first client within a week.
The Inbound Closing Accelerator – This is a video course that will teach you how to become a professional Inbound Closer in just 21 days. In here, Payton shares a compilation of video lessons he used before that helped him make $42 million in sales after making over 3,000+ inbound calls.
Post-Call Recordings and Breakdown – Your collections of calls with analysis of 7 and 9 figure Inbound Closers so you can improve your closing skills.
Anytime you are not satisfied with the Inbound Closer training program, you can ask for a refund to get your money back. They offer a lifetime money-back guarantee, which is another thing that separates them from other online training programs. However, the upsells are not covered by this guarantee.
Inbound Closer Review: Can You Make Money?
Can you make money with Inbound Closer? The answer is Yes. There's a chance that you can make money with Inbound Closer. But it would be best if you put in the hard work to get clients and start earning money. However, there's also a possibility that Inbound Closer will not work out for you. You could end up spending a lot of money on the program and the upsells, but in the end, you earned nothing. This is the usual case for most people who take up online courses to make money.
But on the other hand, you could be one of the people who found success in this program. You have realized that this is something you want to do and something you are very passionate about. If so, then perhaps you can make money with Inbound Closer.
How do you Make Money With Inbound Closer?
Inbound Closer claims that you can make money every day. This means to get daily commission checks; you need to close a sale or several sales daily. This may not be realistic, but you can consistently make this and close sales; you can make more money.
Aside from that, perhaps you could stay away from the upsells. While these upsells might be helpful and valuable, the prices are too steep, and there's no guarantee that you can earn back your investment on them.
Inbound Closer Review: Pros & Cons
Before you get carried away with the Inbound Closer's overhyped marketing, let's take a look at the pros and cons first.
Pros:
Pay only a one-time fee, no monthly membership fees
Special skills or previous experience are not required to sign up for the program
All you need is a phone and the 6 pages PDF manual to get started
Creators of the program are experienced in telemarketing and digital marketing
Lifetime money-back guarantee
Some people testified to have achieved success (Information from the Facebook Group)
Cons:
Overhyped marketing
Expensive upsells
You have to pay to get access to the list of high ticket clients
You also need to pay to get into advanced programs
Profit claims in a short time are unrealistic
Plenty of complaints online and negative reviews
Any Inbound Closer Lawsuits?
I found no lawsuit against Inbound Closer or its creators. But, there are negative reviews and complaints you can find online. And they mostly talk about losing money from purchasing the upsells from the persuasive Inbound Closer's salespeople. And some people are not able to get their money back despite the guarantee.
Is the Inbound Closer Legitimate?
Inbound Closer is a legitimate online sales and telemarketing training program. On the surface, it may look like a scam if you base it on their bold promises and overhyped marketing. These are the usual red flags that scream it's a scam. Usually, legitimate courses do not use this type of marketing.
Also, you may think that it is a scam if you base it on the complaints from the people who have lost thousands of dollars from this program. These were most likely caused by purchasing the upsells. Some people have changed their minds after making the purchase, and it was already too late. Without the refund guarantee, they are unable to get their money back.
The bottom line is, Inbound Closer is not a scam. It is a legitimate training course created to teach you about telemarketing and how you can close deals for businesses.
Final Thoughts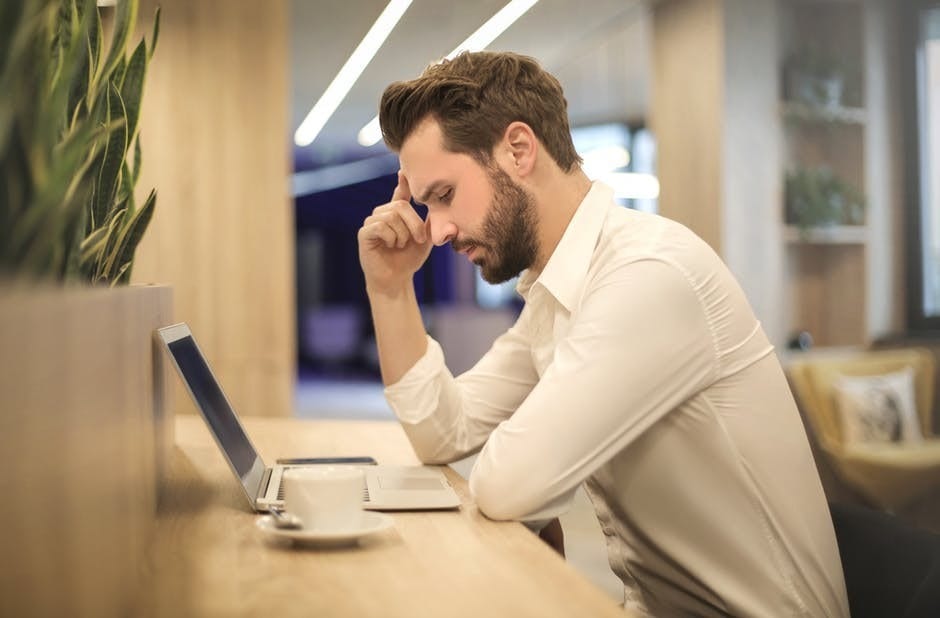 Overall, the Inbound Closer program offers valuable sales and telemarketing lessons. If you want to learn or improve your sales skills, then this course could help you. But I do not recommend it.
So if receiving calls from clients and talking to them during unpredicted hours every day is not for you, then I suggest that you look for another way to make money, like building your own online business.
If you need help choosing the right Affiliate Program, check out my #1 recommendation on building a successful Affiliate business online. You can get access to hundreds of training videos, 24/7 support, professional consultations, private access to training guides, tools, personal private assistance, my personal help, and much more.
PS: Wealthy Affiliate Review, (My #1 recommendation in detail).
Working Online From Home - A Proven 4 Step System
See the 4 steps to working online from home & earn residual income