Today, in this Cash Magnets review, we will talk about whether it is possible if this app can make you earn as much as $1,000 every week or more. A program that you can set up once and forget, or you can watch it pull in money for you like a real magnet. Plus, it is easy to set up and will only take you a few minutes.
But are these claims true or not? Is Cash Magnets legit or a scam? This and many other questions will be answered here in my Cash Magnets review.
the Cash Magnets App Overview:
Product Name: Cash Magnet
Owners: Brendan Mace and Jono Armstrong
Product Type: Affiliate Marketing
Price: $12.95 plus hidden upsells
Best For No one
Ratings: 50/100
The cash Magnet app is a get-rich-quick scheme with overhyped marketing, like other hype businesses. It offers a set of training videos about affiliate marketing. However, these training videos are just a way to bait you and then offer you hidden and expensive upsells.
Supposedly, Cash Magnets can help you earn hundreds of dollars every week without any experience or skills. But these claims have yet to be proven. The people behind this program also have questionable reputations too. When you consider the number of complaints and negative reviews, you could easily say that Cash Magnets is a scam. But not so fast.
That's why in this review, we will find out everything we need to know about Cash Magnets and uncover the truth behind it once and for all.
What are Cash Magnets?
Cash Magnets is a set-and-forget program that claims to pull $1,000 in passive income into your account every week. All you need to do is to set it up once which will only take about 10 to 30 minutes, add their "secret sauce", and watch as Cash Magnets pull money into your account. And if you want to earn more, you can "rinse and repeat" to scale and build more passive income.
This is one of the programs from the WarriorPlus digital platform, created by Brendan Mace and Jono Armstrong who are digital software developers and marketers. Both of them also developed the program Vidchomper, an online video software that lets you steal other videos and compile them. But this will not work, because it could get you banned from YouTube due to copyright claims.
Brendan Mace is an expert in developing digital products. At the moment, he has a total of 69 digital products in his WarriorPlus profile and has made over 300K in sales. He was also awarded as the WarriorPlus' Best Selling Software Developer. Some of his programs are Emal 2 Profits, Drop & Pop, Profit Funnels, Spyder System, Loophole 2 Profits, and many more.
While Jono Armstrong is a digital product reviewer, former dropship business owner, and musician in Jakarta, Indonesia. He developed the Launch Jacking Video Review Course and Ministry of Freedom.
After knowing about these developers, they seemed credible and legit. But as you read this review, you'll realize why many people claim that Cash Magnets is meant to be a get-rich-quick scheme and a scam.
Are you looking for a way to make money online?
Click here right now for instant access to our free training videos where we'll show you exactly how we did it ourselves starting out as complete beginners without ANY prior knowledge or experience in marketing online whatsoever!
How Does The Cash Magnets Work?
How Cash Magnets work is similar to the mechanism of affiliate marketing. This means that you will promote products or services to other people and convince them to purchase what you're selling.
Cash Magnets' front-end price is only a one-time payment of $12.95 which is cheap for a set of training videos about affiliate marketing. After making a payment, you will receive a training video for each step of the program. Also, you will get 3 bonus training videos and these are:
Bonus #1: $1952.80 in 48 Hours of Full Case Study and Video Training ($197 value)
Bonus #2: Fast Cash Methods ($297 value)
Bonus #3: Expert Traffic Academy ($147 value)
Including Cash Magnets which is valued at $997, all of the training videos will amount to a normal value of $1,638 in total. Because of this, you would think that paying $12.95 for all of them instead of the normal value is such a great deal. But that's actually the "bait".
You see after purchasing Cash Magnets, you will receive five upsell offers that are priced higher than the front-end product and these are:
Done For You Magnets $37
Advanced Secrets $97
License Rights $97
High Ticket Magnets $197
Limitless Traffic $197
Since they already have your email address, there's no stopping them from sending you more offers for the other products they are selling. And because the owners are experienced marketers, it is easy for them to convince a lot of people into buying products they don't need.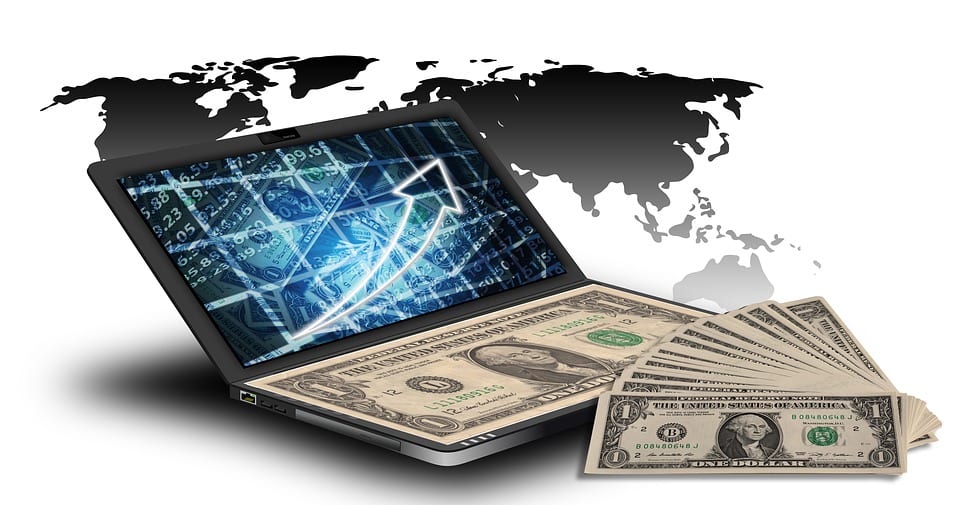 Can You Make Money With Cash Magnets?
No, you can't make money from Cash Magnets. But you can make money with affiliate marketing because that is a legitimate method of making money online.
Affiliate marketing is a real method of making money online. In other words, some people are making decent money from it. But this marketing method requires skills, time, hard work, and sometimes some investment. The reality is, it is different from what Cash Magnets tells you.
Unlike what Cash Magnets tells you, there's no free traffic in affiliate marketing. To get traffic, you need to work for it. For instance, if you will start a blog, you will write posts that provide helpful information to your audience and do this regularly. And to monetize your blog, you can be an affiliate marketer and promote products via your blog.
Apart from knowing how to write relevant blog posts, you also need to learn some basic SEO to help rank your website so it would appear on the first pages of a search engine's results when people look for topics related to your blog. You can also market your blog through different social media platforms to direct them to your website and increase traffic.
If you have good traffic coming to your website, there's a high chance of earning money. When your audience purchases a product through your post, you can earn commissions from the sale. This is how affiliate marketing works. There are other things that you should know about affiliate marketing but let's leave that for another topic.
It is also important to mention here that if you're a beginner with affiliate marketing, it will be difficult to make an income instantly. Even skilled and experienced affiliate marketers will tell you that it is not easy. There is plenty of work that you need to do. And depending on your commitment and effort, it could take a while before you can successfully create a steady passive income.
Bottom line is, that there are no shortcuts, affiliate marketing is not a set-and-forget method that will magically generate money for you.
Is Cash Magnets A Scam Or Legit?
Cash Magnet is not a scam but I would not recommend it. The $12.95 cost may mean nothing to you, it could just be some extra money you can spend on this program. When you're promised a big return on investment, it is hard not to pass up the deal.
However, these "training" videos may not even be worth it. They mostly talk about the basics of affiliate marketing which you can easily watch on Youtube for free. There's a way to learn and earn from affiliate marketing, which is 100% legit, and I will share it with you by the end of this review.
Cash Magnets Pros and Cons
If you are unsure yet whether or not you should buy Cash Magnets, below are the pros and cons of this program to help you decide. But apparently, there's not much you can benefit from this program.
Pros:
30-Day Money-back guarantee
Cons:
Overhyped program
Basic video training you can get for free elsewhere
Unrealistic income claims
Hidden costs and upsells
Misleading claims
Fake reviews
Plenty of complaints
Owners have a bad reputation



Are you looking for a way to make money online?

Click here right now for instant access to our free training videos where we'll show you exactly how we did it ourselves starting out as complete beginners without ANY prior knowledge or experience in marketing online whatsoever!
Any Negatives About Cash Magnets?
I found no lawsuits against Cash Magnets or its owners, but there are plenty of complaints and negative reviews about them. The developers are known to take big risks, and shortcuts, making false claims and promises, that gain them the spotlight on any platform they work in. But because of how well they do their trade, many people have spent their hard-earned money buying their programs.
Cash Magnets is rated 2.5 out of 5 stars based on 50 reviews in WarriorPlus. For me, that already tells a lot about the program. And if you check the ratings of the other programs that the developers also own, they are mostly low-rated as well.
The problem is if you do not do your research you could find yourself purchasing one of their products and upsells. Then later on you will realize that you don't really gain anything from them. And if you ever find positive reviews about Cash Magnets, chances are, these reviews are from WarriorPlus affiliates.
These affiliates get commissions if they promote digital products on the platform. Everything is about making a sale, even if they don't buy or test the products themselves.
One good thing about Cash Magnets is that they offer a 30-day money-back guarantee. However, if you request a refund, there's a possibility that your request will be ignored. According to some complaints, some customers are still waiting for their refund today.
Final Thoughts
I've mentioned earlier that I don't recommend Cash Magnets. But this doesn't mean that it is a scam since you get a set of training videos in exchange for a few bucks. However, it will not help you to earn money online either. Furthermore, if you want to learn affiliate marketing there are better options out there to choose from.
The good news is I know a great way to learn affiliate marketing and also build your own online business to create your passive income stream the legitimate way.
If you need help on how to get started, check out my #1 recommendation on building a successful business online. You can get access to hundreds of training videos, 24/7 support, professional consultations, private access to training guides, tools, personal private assistance, my personal help, and much more.
PS: Click here to review my #1 recommendation in detail.
Working Online From Home A Proven 4 Step System
See the 4 steps to working online from home & earn residual income