Thank you for coming to my blog and reading this JVZoo review. And what you need to know. Hopefully, you will get some good out of it as this is one of the best affiliate programs on the market today for people looking for products to promote and purchase and make money with.
The JVZoo Review
Name: JVZoo
Website: jvzoo.com
Price: Free
Owners: Chad Casselman/Nathan Green
Overall Rank: 70 out of 100
JVZoo Product Overview
JVZoo was launched in 2011. It is a platform that connects affiliate marketers with small to medium businesses/entrepreneurs.
It boasts a reputation for having grown incredibly quickly. It took the title for the fastest-growing company in the Inc 5000 list for two consecutive years.
It also features an extensive range of products that can be sold and marketed to online consumers. As can be expected, some tools and services can utilize for more effective marketing.
JVZoo Review Good and Bad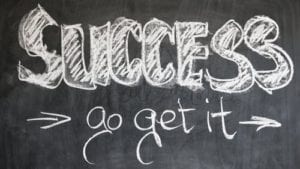 While JVZoo is a fast-growing company and definitely competes with peer platforms, there are good and bad elements to keep in mind.
Let's analyze a few of both the good and bad things I have found.
The Good:
1. The platform is free to use depending on what you want to do and achieve, although the platform gets a share of the profit
2. You get an extensive range of products to choose from
3. Both affiliate marketers and small to medium businesses can utilize the platform
4. Selected front-end products come with a 100% commission
5. Bonuses with higher conversion rates
The Bad:
1. Many of the products sold on the platform lack quality
2. Some of the sales pages are very aggressive in terms of making outrageous claims
3. Vendors tend to abandon products without warning.
Are you looking for a way to make money online?
Click here right now for instant access to our free training videos where we'll show you exactly how we did it ourselves starting out as complete beginners without ANY prior knowledge or experience in marketing online whatsoever!
Who is JVZoo For?
Whether you are interested in mastering affiliate marketing, or whether you have a product you want to push onto the market, JVZoo can be a powerful platform to work from. However, it will not be an easy task, seeing as so many of the products make incredible promises they can't deliver on.
You will need to find the diamonds in the rough if you plan on being an affiliate. I know that many over promise and under deliver, and they rely heavily on a sales funnel with multiple upsell offers.
JVZoo Tools & Training
The platform provides important sales and consumer statistics, as well as a single affiliate link for all tracking purposes. Additionally, you have access to affiliate campaign statistics, which includes information on the number of clicks, visitors, etc.
JVZoo Support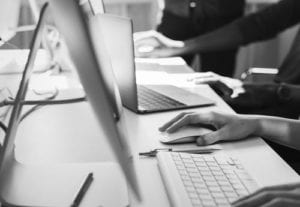 Even though this is a fast-growing company there seems to be a lack of user support.
This could be based on the small number of staff that make up JVZoo.
Many of the vendors don't provide the necessary support after launching a product. Overall support could be an issue with this platform.
JVZoo Price
You don't need to pay anything if you want to use the JVZoo platform although not everything is free. If you want access to specific tools and software, it might require payment.
However, these are not mandatory and the platform makes money by taking a share of the profit, which is a very reasonable agreement. If you want to buy any products being sold on JVZoo these will come with different purchase prices based on what you are buying and any upsell products that come along with your purchase.
JVZoo Review Final thoughts
Given the reputation of the platform, and keeping in mind it has been operational since 2011, there is no doubt that JVZoo is doing several things right. They offer many product options while providing additional tools and software to increase conversions.
But the lack of quality control, as well as support, could be problematic. However, many affiliate marketers and startups find success on the platform and they continue to use it as part of their campaigns.
You will need to decide if you are a product seller, an affiliate, or a buyer. With JVZoo you have the opportunity to do all three.
Verdict: Legit/Not Legit
There is no question that JVZoo is a legit platform where loads of money can be made, but it will not be a walk in the park. Affiliate marketers have to learn the ropes if they want to make this specific platform work in their favour.
Otherwise, it can only lead to certain frustration and hopelessness. At the end of the day, JVZoo is what you make of it.
Related Video:
Looking For Ways To learn how to Make Money?
As someone who has been through the process, I can speak from experience when I say that trying to choose a way to make money online is exhausting. There's a lot of options, and you don't want to make the wrong choice.
If you are really interested in creating your own home business, check out my #1 recommendation on building a successful business,  where you can get access to hundreds of training videos, 24/7 support, professional consultations, private access to my training guide and much more.
Get My Top Tips Delivered to Your Inbox!
Get a Money Making Tip Every Sunday
Enter your email and gain access to my make money tips and receive your free gift.
Need Passive Income?
A Simple 4 Step System
Enter your email and gain access to my make money tips and receive your free gift.
Working Online From Home A Proven 4 Step System
See the 4 steps to working online from home & earn residual income