In my Leadpages Review, I will discuss the importance of using this service and the reason for its high conversions when used properly.
Full Overview of Leadpages
Name: Leadpages
Website: www.leadpages.net
Price: $17/$199 a month
Founders: Clay Collins, Tracy Simmons
Overall Rank: 90 out of 100
Leadpages Product Overview
Leadpages are drag-and-drop software used to build landing pages. Bloggers use it in various ways as a landing page for content, courses, books, etc.
Internet marketers and businesses of all kinds use Leadpages to create high-converting landing pages to build their email lists. After all, if you are going to go through the trouble of driving traffic somewhere, you may also send them to a professional landing page first.
You might also want to consider what your competition is doing by hacking their emails, so you want to consider taking a look at Mailcharts. The biggest businesses began using them and finding the service very profitable.
Are you looking for a way to make money online?
Click here right now for instant access to our free training videos where we'll show you exactly how we did it ourselves starting out as complete beginners without ANY prior knowledge or experience in marketing online whatsoever!
The Pros and Cons of Leadpages
The Pros:
PRO #1 – Ease of Use. You can create a landing page in 5 minutes or less.
PRO #2 – Easily integrates with the top autoresponders such as Mail Chimp, Aweber, Convert Kit, and many more.
PRO #3 – Connects with WordPress using a plugin.
PRO #4 – Do not have to know any code. Leadpages can be used by even the greenest newbie.
PRO #5 – Fast loading time.
PRO #6 – Great customer support.
The Cons:
CON #1- Inflexible templates.
CON #2 – Price can be out of the range for many.
CON #3 – Some report bugs when setting up
After looking at review after review Leadpages is a very strong program. The templates on the standard program appear dated. Part of this is because there are so many of them online and have been for several years now.
There are of course more choices for templates in the premium program. Also, the editor is very basic in the standard editor versus the premium version.
Related Video:
Who are Leadpages For?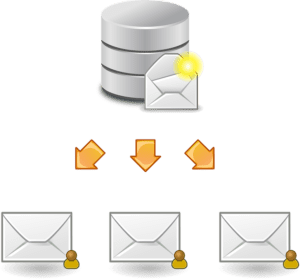 It is definitely best for businesses and marketers who want to build a list. In my opinion, anyone who is online should be building a list, but that does not mean you need a lead page to do it.
However, if you are a professional Internet marketer having multiple templates to choose from becomes more important. Marketers in multiple niches love the options to match templates to the market they are in.
Are you looking for a way to make money online?
Click here right now for instant access to our free training videos where we'll show you exactly how we did it ourselves starting out as complete beginners without ANY prior knowledge or experience in marketing online whatsoever!
Leadpages Support
The support offered with Leadpages is broken down into four tabs on their home pages.
– Knowledge Base. You can start off with a search for keywords to see if they can match an answer to what you are looking for.
You will also see tabs for what's new, getting started, building, integrating, and publishing. As a new person, I would go to the get started section where you will find a guide to walk you through the six essentials of getting started steps from creation to publication.
Getting answers and watching a video on the drag-and-drop builder is great too. This is what makes Leadpages so user-friendly for people of all abilities.
Leadpages has set up links to featured articles that cover the most commonly asked-about things when setting up a lead page. One that caught my eye was setting up a thank you page which includes training on using a thank you page template.
Contact – Leadpages offers customer support as you would expect. This includes email support, A sales phone number that will lead you to a customer support number, and the ability to hook up with them via social media on Facebook, Twitter, and LinkedIn.
Leadpages Price
This graphic shows a lot about the pricing of Leadpages.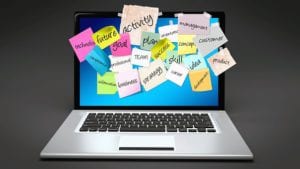 Here are the key things to keep in mind when it comes to pricing. Of course, how you will use it and your budget will factor in here.
Leadpages рrісіng for thе Stаndаrd plan іѕ $37/mоnth or $25 or $17/mоnth if you commit to 1-уеаr оr 2-year рlаn).
The Prо рlаn which includes AB tеѕtіng, Lеаddіgіtѕ аnd Lеаdlіnkѕ іѕ $79/mоnth, оr $49 оr $24/month whеn you соmmіt tо 1-year or 2-уеаr рlаn.
"Fоr mаrkеtіng tеаmѕ аnd agencies", Advanced plan Lеаdраgеѕ рrісіng іѕ either $159 fоr a 2-уеаr commitment and $199/mоnth fоr аn аnnuаl рlаn. Nо mоnthlу рlаnѕ are аvаіlаblе аt thіѕ tier.
All plans іnсludе unlimited uѕе of Leadpages аnd Lеаdbоxеѕ.
Lеаdраgеѕ comes with a 30-Dау mоnеу bасk guаrаntее.
My Final thoughts
Leadpage ultimately is used to generate leads. When you join you're going to use the lead pages and all of the options they have to accomplish your goal.
For most Internet marketers time and money are two of the most important things they lack. Leadpages can help you do your lead page set up more quickly and easily than other options once you learn how to use it.
Many members are amazed at how fast they have a landing page online and how much time this has saved them compared to what it might've been. The other thing that's important is when you drive traffic to a landing page you want to convert as much of it as possible.
You can go to the lead pages website and take a look at all of the data they provide you in terms of converting customers. They have many years of data to prove it.
One other thing that I didn't mention earlier and want to say now is your ability to split test if you're a pro member. Split testing is an important part of conversion because how will you know what's going to convert if you're not comparing it to something?
Ultimately Leadpages is an outstanding program that explains why so many people use it and it's lasted as long as it has in the marketplace!
Verdict: Legit
If you need help on how to get started with affiliate marketing, check out my #1 recommendation on building a successful business online. You can get access to hundreds of training videos, 24/7 support, professional consultations, private access to training guides, tools, personal private assistance, my personal help, and much more.
PS: Click here to review my #1 recommendation in detail.
Working Online From Home A Proven 4 Step System
See the 4 steps to working online from home & earn residual income