How hard is it to know how to learn search engine optimization? Is it something that would be better to outsource or do yourself? Let me use myself as an example in this article!
First of all let me say that search engine optimization, also known as SEO, is a strategy designed to get organic traffic from a search engine. We primarily think of this as on-page tactics, and individual blog pages on Google and other search engines. Let's be real here…
We think about search engine optimization we are talking primarily about trying to rank on Google. Since Google gets more traffic than all other search engines combined that makes sense.
It makes no sense to learn search engines in general because Yahoo and Bing do not deliver enough traffic to pay any attention to, although I personally grow my business with Bing paid ads, which is another area that we will discuss in the future
I know the basics of keyword research and targeting specific keywords and content on my blog. Let me say that because I'm not particularly fond of writing content because of time. I outsource it to somebody who does know how to do search engine optimization in the articles he writes for me. And in most cases, I do keyword research for my articles.
However, if you want to learn search engine optimization how should you go about doing it? The quickest way is to join the Wealthy Affiliate Community and go through the entire course.
Or,
Do It Yourself
If you are willing to put in the time to learn search engine optimization yourself it is a skill that will serve you well for many years to come. Of course, you are going to have to continue to stay up-to-date on what's working in SEO because Google is always making changes to its algorithms and how they rank its organic traffic.
Here's one simple little strategy you can do.
Let's take the keyword phrase "learn search engine optimization".
1. Go to a Google search box and type "learn search engine optimization" into it.
2. Click and scroll to the bottom of the page. In this case, Google has delivered eight options for other keyword phrases that are the most popular being searched on Google relating to "learn search engine optimization".
Some of these are words you want to put into an article when learning search engine optimization. If you go through this article you'll see that my writing has done that.
Of course, the only problem with this would be coming up with the seed keywords, but if you're in a niche where you have some basic knowledge you may be able to start out with keywords and build a very large list of your own very quickly using this one simple strategy.
Are you looking for a way to make money online?
Click here right now for instant access to our free training videos where we'll show you exactly how we did it ourselves starting out as complete beginners without ANY prior knowledge or experience in marketing online whatsoever!
Keyword Research & Lists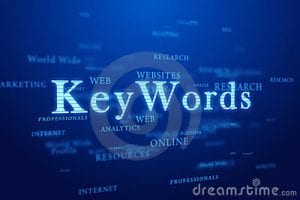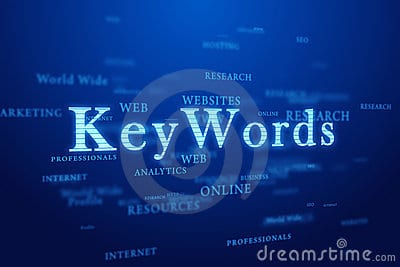 Knowing the words that are being searched on Google is the key to being successful with search engine optimization.
Therefore it's important that you are able to do keyword research and build a large keyword list.
I just mentioned your own, but of course, there are better ways to utilize your time that is also more scientific.
1. Google Keyword Planner. You'll need to set up a Google Adwords account for this. Then you can go in and type in a keyword and let Google tell you variations of that keyword phrase and how much competition there is for it.
2. Keyword research software. Over the years this type of software has evolved to where many of them can do a good job for you. My favorites are Jaaxy and WA free keyword tool which you will find below.
If you go to a discussion forum such as the Warrior Forum you can see what people are there and will get a number of different options. Some of the main ones that come up include…
– Market Samari
– Traffic Travis
– Wordstream
– Keyword Fighter
and on and on we can go. Here is a good article to read more about that.
SEO Courses
If you take a search engine optimization course it's going to teach you everything about doing SEO in the right way!
Here is one of my favorite websites for niche research and a page they have on learning SEO:

Are you looking for a way to make money online?
Click here right now for instant access to our free training videos where we'll show you exactly how we did it ourselves starting out as complete beginners without ANY prior knowledge or experience in marketing online whatsoever!
SEO Basics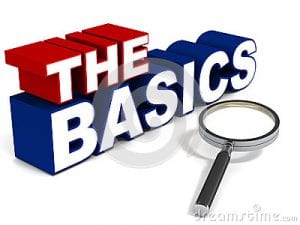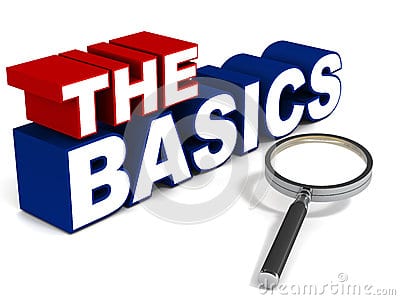 Nothing beats good quality content with more words. It stands to reason that the more words you put on a page the better chance you have that Google will find you.
Use basic keyword phrases when putting together your blog articles. You can also do this when creating videos, and in the tags for graphics in your blog posts.
However, going much beyond that, in my opinion, maybe a waste of time. There's a reason I say that.
Google is always changing its algorithms and we have no control over that. They could be doing an algorithm change right now that would affect how they rank organic traffic starting tomorrow.
A few months ago Brian Dean wrote an excellent article on 200 ranking factors. You can read that article here.
He really goes into detail on everything from purchasing a domain name with the keyword in it all the way to targeted ways to get backlinks, on-page content, and a whole lot more.
What is my point?
I don't know about you, but I would never learn all of these, and I do not think most of us even need to. This is really best left for SEO experts that are getting paid to do SEO for large companies, or large bloggers that can afford to hire them.
Final Thoughts
I like to lay out my content ideas in advance. This includes having my writer know up front what he is writing about and letting him put in some keywords for SEO.
I also like to have my blog articles be 1000 words or more. I know Google favors long content and I also know as my blog grows into an authority blog they will rank me for more keywords I have not even targeted initially.
Putting together a basic keyword list with a lot of words is smart. Using some of them in each article in a way that does not sound forced is the best way to do SEO long-term.
If you need help choosing the right Affiliate Program, check out my #1 recommendation on building a successful Affiliate business online. You can get access to hundreds of training videos, 24/7 support, professional consultations, private access to training guides, tools, personal private assistance, my personal help, and much more.
PS: Click here to review my #1 recommendation in detail.
Working Online From Home A Proven 4 Step System
See the 4 steps to working online from home & earn residual income