The Truth About List Social Network Sites And why your business may need them! If you were to do a Google search for a list of social network sites, you would find various results to look at.
Google likes pages that have the Top 10 or some other number in the title. This way, they can catch your attention and get you to click on the link.
The thing is, as I did my own search, Google gave me results anywhere from a Top 10 to one that had 105 leading social networks. To this, I say "ouch" or "really you have to be kidding me"! I might scan the top 40 or 105, but I will never be involved with many social network sites. There are not enough hours in the day to be actively involved, and in reality, is it even not a good use of your time if there was?
I admit there are many different ways you can market on social media sites for traffic. These include free and paid and free groups and fan pages. Having your own group can boost your authority which you can leverage by having members oversee the activities. Go on Quora from time to time and learn what questions people ask in your niche and leverage it.
However, how many of us have our own group? Let's do this. I will write this article on the truth about list social network sites and why your business may need them. Then you can decide to what level you want to take it.
Want to learn how I earn my passive Income working from home?
Click here right now for our review, my personal help, and instant access to our free training videos where we'll show you exactly how we did it ourselves starting out as complete beginners without ANY prior knowledge or experience in marketing online whatsoever!
I remember social network sites as far back as 1998, but they were called discussion groups or forums. One of the best times was the Warrior Forum. It had members talking about Internet marketing and making money online. It was very niche-oriented in that you did not have people talking about cooking or exercising, or dating and so forth.
You came to discuss and learn about Internet marketing and making money online. I'm not sure exactly when social networking sites started. For most of us, Facebook was our first venture into social media, followed by Twitter. This began big time, probably around 2008-2010, even though Facebook and Twitter were started before them.
Facebook and Twitter For Money
Here is the problem today using Facebook and Twitter for making money. Most of us get friends and followers from people we know and requests from people who know someone we know. This is kind of like the problem of making a list and calling people to join your MLM. Unless you catch someone at the right time, this really only results in people avoiding our phone calls. We become known as the person trying to get us into something we are not interested in.
Social media done this way does not work, and it results in people wasting time hoping someone will see their post and click on it and then join their program or buy their product.
A Better Way
To make social networking or social media work for your business, you have to separate your personal life from your business. You do that with your career or job, so why not do it with your online business! I see a real benefit to this beyond just the business benefits you will get.
Social media is one of the biggest time wasters in terms of business marketing. More people hang out on social sites pretending they are working. In reality, they are not working but killing time, having fun and hoping they get a business benefit. If you are willing to separate personal social media from business social media, your business may very well benefit!
Facebook Marketing
I am constantly amazed at how big Facebook has become. With over 1.3 billion members, they are easily the largest social networking site. This is where you want to be, right? Maybe?
1. Business page. You can set up a Facebook business page and use it as a website if your business does not have one. I have heard that over 50% of businesses do not have a website yet. Papa Mike's restaurant in Bella Vista, Ar. uses his Facebook page as his website. His friends go to it for updates on specials and see what is going on at Papa Mikes's.
2. Group. Start your own Facebook group could be a workable solution to social media marketing as well. This gives you the chance to reach a group of people at one time.
3. PPC ads. Facebook ads are the way to go if you can afford them. You buy the ads and are billed when someone clicks on your ad. This can be very targeted advertising and eliminates the need to spend any time being social. With all of the features and benefits, Facebook provides this form of pay-per-click advertising that has become more popular than Google Adwords.
Want to learn how I earn my passive Income working from home?
Click here right now for our review, my personal help, and instant access to our free training videos where we'll show you exactly how we did it ourselves starting out as complete beginners without ANY prior knowledge or experience in marketing online whatsoever!
Twitter and Who Else?
Twitter, LinkedIn, Instagram, Pinterest, and hundreds if not thousands more social sites are there if you want them. In my viewpoint, this is overkill and almost impossible to do unless you have a full-time marketer working for you.
Use Quora and Yahoo Answers to see what is trending. If you blog as I do, this is a good way to tap in on these sites giving you more to write about. The questions that are being asked on Quora and Yahoo answers are just a few that you can tap into.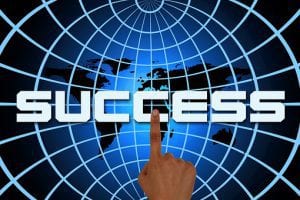 The truth is, if you have a business, you need to use some social sites. Your potential customers are using them. It is up to you to decide how to use them. Paid advertising can work and is less time-consuming. Monitoring your social sites is a must if you want to interact with your friends and followers. Do this as often as time allows and reap the benefits!
final thoughts
I suggest that you spend most of your time with a community that can help you build a business. A group is there to give you all the answers and show you when you are going wrong.
The best community to join after thorough research is the one that I am a part of and will be there to give you one-on-one coaching to help you take your business to the next level.
If you need help on how to get started with affiliate marketing, check out my #1 recommendation on building a successful business online. You can get access to hundreds of training videos, 24/7 support, professional consultations, private access to training guides, tools, personal private assistance, my personal help, and much more.
PS: Click here to review my #1 recommendation in detail.
Working Online From Home - A Proven 4 Step System
See the 4 steps to working online from home & earn residual income