In this MailChimp Review, Let's look from the viewpoint of someone new to email marketing and see how they stack up for a company to partner with.
In 2017 MailChimp was adding 14,000 new customers a day, so there is plenty of interest in them. There is a lot of competition in the email marketing space.
Many of the names you have heard of, such as Aweber and Get Response. Others, such as Convert Kit, Sendlane, and even GoDaddy, compete for companies' businesses.
According to Wikipedia, one of the largest by far is MailChimp, sending out over 10 Billion emails a day. Forbes ranked them #7 in 2016 on their Top 100 Forbes Cloud list.
What we want to do in this review is look at MailChimp from the viewpoint of someone new to email marketing and see how they stack up if you were looking for a company to partner with. In 2017 Mail Chimp was adding 14,000 new customers a day, so there is plenty of interest in them.
MailChimp Review – At A Glance
Name: MailChimp
Website: http://mailchimp.com
Price: $225/mo.
Owners: Ben Chestnut and Mark Armstrong
Overall Rank: 95 out of 100
MailChimp Product Overview
At its core, MailChimp is an email marketing service provider. People join, so they have a way to send emails out to their list.
This is known as an autoresponder which is an automatic way to send an email. Think of it as a bounce-back email when someone subscribes for the first time.
You only need the approved email address of someone to start sending them emails. Businesses build large mailing lists, and MailChimp makes it very easy to get started with them.
Why MailChimp Dislike Affiliate Marketing?
Here is what I mean about MailChimp not liking Affiliate Marketing. From what I read, Mailchimp is against affiliate marketer who buys a bulk email list and sends them unsolicited emails, which they get lots of.
Also, some affiliate links are OK except if they were blocked by their spam filter. You can read their legal and use policy here. I hope that helps!
Earn a Passive Income While Working at Your Day Job
Learn How to Start Your Own Affiliate Business
Follow My Simple 4 Step Formula and Copy the Exact Method I Used to Quit My Bus Driver Job
MailChimp Review Pros and Cons
As with any company, there are good things, and there are bad things about them. MailChimp is no different so let's look at some of those and compare them to other email marketing companies.
The Pros:
PRO #1 – Free to join. In 2009 MailChimp added their Freemium option. This is their free premium option drawn in customers who want a way to get started doing email marketing without spending any money upfront.
PRO #2 – Can build a list of up to 2000 email addresses under the freemium program. This is more than enough for a company to see if they like email marketing and continue with it.
PRO #3 – Send out up to 12,000 emails a month. Basic math shows if you have 2000 members on your list, you can mail them up to 6 times per month. This is more than fair, considering your price is $0.
PRO #4 – Excellent template editor. Using Mail Chimp is very easy to learn. Their template editor comes with many different template designs depending on your market and what you want an email to look like.
PRO #5- Comprehensive reports. Google Analytics, geo-tracking, social media, bounce rates, and so on. You will be able to analyze what is going on with your list.
The Cons:
CON #1 – Don't do affiliate marketing. If you are an affiliate promoting affiliate products or building your own affiliate program MailChimp is not for you, with the exception that I will explain below. They seem to have vague rules, but they do not want their reputation ruined by affiliate marketers.
CON #2 – Automation is not easy to use. Many Internet marketers have complained and switched because managing the automation of your marketing campaigns is not easy to do.
Are you looking for a way to make money online?
Click here right now for instant access to our free training videos where we'll show you exactly how we did it ourselves starting out as complete beginners without ANY prior knowledge or experience in marketing online whatsoever!
Who is MailChimp For?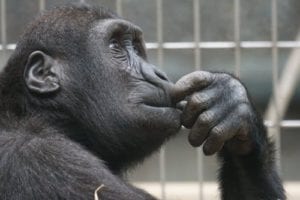 MailChimp is a great starting place for people who are new to Internet marketing and email marketing. The free list of up to 2000 members is great. Sending out up to 12,000 emails per month can be more than many companies will ever grow to.
You have the ability to grow with Mail Chimp as well.
– 2500 subscribers for $30 a month.
– 10,000 subscribers for $80 a month.
– 30,000 subscribers for $225 a month.
MailChimp Tools and Training
MailChimp offers many training guides and tutorials. Pretty much anything you would want to learn is covered somewhere on their site. They do offer customer support, as you would expect from a company this size.
MailChimp Pricing Option
One thing I did not mention is their pay-as-you-go plan as well as a couple of smaller plans. For customers who want a few more features, this is a better option than getting locked into a high monthly plan.
MаіlChіmр оffеrѕ the Fоrеvеr Frее рlаn fоr uр to 2,000 соntасtѕ аnd 12,000 еmаіlѕ per mоnth (wіth ads).
The Grоwіng Buѕіnеѕѕ plan ѕtаrtѕ аt $10 реr mоnth fоr 500 соntасtѕ аnd unlimited еmаіlѕ. Thе Prо Marketer рlаn аddѕ MаіlChіmр'ѕ аdvаnсеd еmаіl marketing fеаturеѕ to your сurrеnt рlаn for аn еxtrа $199 реr mоnth.
MаіlChіmр аlѕо fеаturеѕ a рау аѕ уоu go pricing ѕуѕtеm whеrе уоu'll just pay fоr the аmоunt of emails thаt уоu send.
Thіѕ рlаn соmеѕ with thе ѕаmе features as the monthly MailChimp рlаnѕ. But іf уоu need tо add thе аdvаnсеd MailChimp Pro fеаturеѕ, this will соѕt you an аddіtіоnаl $199.00/mоnth.
MailChimp Review Final Thoughts
There is no denying that having an option of a high-quality email marketing company to get started with for free is great like you would read in other Mailchimp Reviews. Also, many Internet marketers grow a list to 2000 subscribers or beyond, so the forever free plan may be all you need.
As an affiliate marketer, I would caution you about joining Mail Chimp. If you were to build a list of not including affiliate links, this might be fine. For example, by sending out emails to drive traffic back to your blog or YouTube account, you would have no problem.
If you think you will build a big list and affiliate products will be featured, you should look at other options such as SendShark, Aweber, Mailcharts, Get Response, etc.
VERDICT: LEGIT
Whether you are interested in an autoresponder service or want to make more money, I can help you with affiliate marketing, and you can start learning all about it for FREE!
If you are really interested in creating your own home business, check out
my #1 recommendation on how to build a successful business
. You'll get plenty of support, training, websites, and access to 24/7 live chat where people are always online to help you. And I will be your private coach until success finds you. Get started for
FREE
today.
PS: No credit card needed!
Get My Top Tips Delivered to Your Inbox!
Get a Money Making Tip Every Sunday
Enter your email and gain access to my make money tips and receive your free gift.
Need Passive Income?
A Simple 4 Step System
Enter your email and gain access to my make money tips and receive your free gift.
Working Online From Home A Proven 4 Step System
See the 4 steps to working online from home & earn residual income