I have to admit when I sat down to write this SendShark Review, I was not familiar with it. This is not necessarily bad because I can research and write my review with an open mind about email marketing or any Email Provider.
But then I got an email from an old friend who had me look at this autoresponder, Mike Hobbs. We have been in business in the past and were very successful, but unfortunately, those businesses close their doors.
I got interested after some thorough investigation, and I had to close my other email provider's account. Although those were great, I had to get an autoresponder that would work for my Team members at the right price, covering many subscribers and still covering all aspects of email marketing, such as landing pages that convert.
SendShark does not have the name recognition yet of other top autoresponders such as Aweber or Get Response. Of course, that puts them in the position of needing to provide something different or to offer more for the same amount or even less money per month.
They have tried to do this with a huge number of subscribers you can put into it. And the number of emails you can send out each month.
You will see me refer to 50,000 subscribers several times in this review. That is an extensive mailing list for most of us, but something that would work if we are trying to do this business long-term and maybe have our children take over.
In fact, I do not think very many average Internet marketers have built lists that large. This is not to say that you should not have the goal of building a large mailing list like the gurus out there.
It is an asset that stays with you forever if you do it right. But getting to 50,000 subscribers would be a great goal to target:-)
Let's take a look at SendShark with a microscope and really dissect it in this review.
What Is SendShark
The first thing that caught my attention about SendShark is they are offering a free trial period.
This is a good sign that they want to make sure you are satisfied with what you receive. If you are going to spend $100+ on your autoresponder, you don't want to be disappointed.
So, let's start by looking at the features:
1. Features
First off, you need to know that SendShark offers unlimited email sending capability. You can send up to 2,500 emails per day.
That is pretty impressive. It is also unlimited. So, you can send as many emails as you want.
2. Landing Pages
Landing pages are one of the best ways to get leads and build your list.
You can create any type of landing page you want. They offer free templates or you can use their own template builder tool.
3. List Building Tools
There are two tools available to help you grow your list. The first is called "List Builder" which allows you to add people from social media sites.
The second is called "Email Marketing" which allows you to add contacts from your existing email database.
4. Autoresponder Templates
These are pre-made templates that you can customize. There are 6 templates to choose from.
5. Email Tracking & Analytics
This is a feature that lets you track every single email that goes out.
A newsletter form is included so you can collect contact information.
SendShark integrates with Facebook, Twitter, LinkedIn, YouTube, Pinterest, StumbleUpon and Digg.
You get subscribers into your autoresponder and let it contact them for you. SendShark offers a lot for a low monthly price.
You can add up to 50,000 subscribers for $25 a month. They have great landing pages that convert well and are a great goal to go after building a list.
Truthfully how many people do you know who have built a mailing list of 50,000 subscribers? If they have, they probably use software to build their own list and not pay $25 a month for it.
Having said that, $25 a month to really focus on building your own mailing list is a bargain! And with great landing pages that convert, and even add to the value of this email provider service.
Who Is Joel Therien?
The name rings a bell, and it seems like maybe he does not have a completely spotless past. He is the CEO and president of Now Lifestyle and GOV. Add in SendShark, and he owns three very successful companies.
He has owned multiple companies in the past 18 years, including 7 Minute Workout, Global Virtual Opportunities Inc, Got Backup, and Pure Leverage.
Pure Leverage is the one I have heard of. It is a lead capture program similar to Send Shark.
In my opinion, Joel Therien starts an MLM program and tied in complementary products to increase the income potential.
Now Lifestyle is a new MLM, and Send Shark is the autoresponder they recommend and vice versa. I don't have a problem with that as long as you do not need to get one to have the other.
Want to learn how I earn my passive Income working from home?
Click here right now for our review, my personal help, and instant access to our free training videos where we'll show you exactly how we did it ourselves starting out as complete beginners without ANY prior knowledge or experience in marketing online whatsoever!
SendShark, Product Overview
If you need the right email provider, look at Send Shark. It allows enough email addresses and plenty of storage.
It may be convenient if you take this service month by month to change the service provider if you think it is not good enough for you. If you need more emails with the plan you choose, you can also get them for an additional price.
Services
Choose a company like SendShark that has a reputation for providing reliable service. Most of the other reviews I read say good things about Send Shark.
Most new businesses will not run smoothly at first. It should work with all the most used email clients, such as SendShark.
SendShark offers services at a lower price when registering for a full year. You can choose this if you are satisfied with the service after using it for a month.
SendShark Pros and Cons
Pros:
PRO #1 – Have up to 50,000 subscribers. This is the highest I have heard of.
PRO #2 – Deliverability. They claim a 99% deliverability rate. That is high enough for me.
PRO #3 – Send unlimited emails. Many autoresponders cap you at how many you can sen a month.
PRO #4 – 2 tier comp plan. You earn a monthly commission on active referrals.
PRO #5 – Lead page builder. Easy to use drag and drop.
PRO #6 – Daily performance reports. Plus handles all subscriptions.
I will go more into detail on the features and benefits of Send Shark below.
Cons:
CON #1 – Price. At $25 a month, it is more than other autoresponders if you do not build a big list.
CON #2 – It is new. And you may be asked to join Now Lifestyle.
To be honest, I cannot really find much bad about Send Shark. You will probably be involved in one of Joel Therien's other businesses when you join this.
Want to learn how I earn my passive Income working from home?
Click here right now for our review, my personal help, and instant access to our free training videos where we'll show you exactly how we did it ourselves starting out as complete beginners without ANY prior knowledge or experience in marketing online whatsoever!
Who is SendShark For?
This is an autoresponder, and Internet marketers are the primary target market for a product like it. If you're going to do any email marketing on a scale of more than an occasional email at the time, you need an autoresponder.
One of the things I've always liked about a quality autoresponder is the ability to build multiple lists, and add different affiliate links to your offer or business opportunity.
Most successful Internet marketers will build a general list that they put everybody into. Then they start segmenting those out, looking for specific types of subscribers.
Of course, you're looking for buyers, and those people need to be put into a separate list from your general list. SendShark and most other quality autoresponder companies will help you do that.
SendShark Tools & Training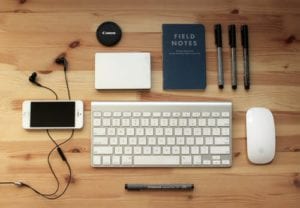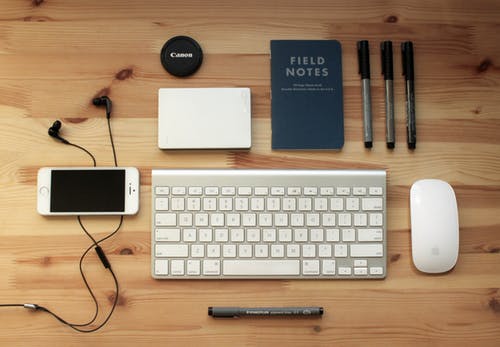 Their detail training and Internet marketing tools in their member's area will provide simple step-by-step videos showing you how to add them to your website.
The lead capture pages are the ones that attract me, and regular updates are added regularly to improve conversions.
Importing your messages to your campaigns is outlined in detail as you build your subscriber list and get regular stats as they are added to your responder.
SendShark Support
SendShark support replies to customer service tickets in a day or less. Live support has almost instant response time, which is good. Their GVO support, which has been around for years, gives instant feedback when you submit your tickets.
Also, I am not sure if they have a community or discussion forum to help out or are in the process of doing that, but as of now, there are little or no complaints about getting your questions answered or the various support you will need. I personally love the community aspect of Wealthy Affiliate, an affiliate training program with great support and a private member section for one-on-one coaching.
SendShark Price
It costs $25 a month. You can buy an additional package of 50,000 subscribers for $24.95.
There is no doubt this is a big draw if you are really going to go after building a big list. If not, they still provide enough similar features to other more well-known autoresponders.
Here is a look at a few other competitors' pricing.
Aweber – $149/month for a list of up to 25,000. Quotes are available for more subscribers.
GetResponce – $250 to $350 for 50,000 subscribers.
IContact – $239/month for 35,000 for 50,000+ you need to get a quote
InfusionSoft – $304/month for 3 month then $379/month for 50,000 subscribers
Mailchimp – $240/month for 50,000 subscribers
Sendlane– $349 for 50,000 subscribers
MailChimp
I want to throw this in on MailChimp. They let you have an ad-free autoresponder for your first 2000 subscribers.
You can send out up to 12,000 emails a month for free. Basically, this would be 6 emails or more, depending on the size of your list.
Think about this. How large of a list will you build?
I know from personal experience that most Internet marketers focus on growing their list and hope one day it would reach the tens of thousands. So paying $25 a month would be a great bargain, especially if you get high-converting landing pages that convert.
I have seen most affiliate marketers and network marketers quit for one big reason. It is not that they are not making money. They are spending too much money on programs necessary for building their businesses that do not involve covert their subscribers to paying customers. Want to learn what your competitors are doing and fall into the big league? Click here for more information.
Page Builder
This is not new to just SendShark. However, I do want to mention.
If you are going to do list-building, it is nice to customize your landing pages. I have always liked adding a landing page to a blog post or other advertising I am doing.
SendShark feature includes…
– Add, modify the text, call to actions
– Add lead forms, fields, and submission buttons
– Easy drag and drop template formatting
– Load Images, Video, and Timers
– Page pop-ups
– Template Library
The template library is nice to choose templates or get ideas on building a new landing page of your own.
Performance
SendShark is really an autoresponder system. I like knowing how my mailings are doing. What is the open rate? How many emails went through? What is the bounce rate?
Sendshark offers a system that handles new subscribers and people who unsubscribe as well. You also get daily activity reports and advanced click tracking and reporting.
Referral Program and Business Opportunity
SendShark has a 50% referral program. This affiliate program makes it, so you need 2 referrals to cover the cost of your monthly fee.
That is more than good; it is great. It is only natural if you like Send Shark, you are going to brag it up, so you may as well get paid for it.
If you were to talk to many older affiliate marketers, you would find that the residual income from an autoresponder sale is one thing that remains constant. Everyone that builds a list will always want to keep it because most times, if not all, it turns out to be your number one traffic source.
If you are going to do any Internet marketing, you need to build a list. Once you have a list going, it is only natural to pay the low monthly fee for most of these charges.
Put some focus on referring new members, and you will reap the benefit for many years to come. Sendshark has increased my conversions, and more sales are adding to my business.
My Final Opinion of Send Shark
This is a perfect autoresponder. They have many features and benefits, not unlike most competitors out there. And their main focus is to convert your subscribers as they join your business for free and turn them into paying customers. This is a big problem that most entrepreneurs are having, and SendShark is changing that outcome.
I have been using Aweber for several years now and stay with them because I have never had a problem. I suspect most people who have been marketing online for a while have tried different autoresponders and settled in with one they like.
When you get right down to it, most autoresponders are similar in price and offer similar features and benefits. If you think you're going to build a large list long-term, then SendShark, at least right now, does have the best program on the market.
They don't have any longevity to back them up yet, but you would hope that they'll still be around five or 10 years from now. If you think you're just going to build a small to medium size list, then I like the old standby companies such as Aweber and Get Response if they are converting.
If you need help on how to get started, check out my #1 recommendation on building a successful business online. You can get access to hundreds of training videos, 24/7 support, professional consultations, private access to training guides, tools, personal private assistance, my personal help, and much more.
PS: Click here to review my #1 recommendation in detail.
Get My Top Tips Delivered to Your Inbox!
Get a Money Making Tip Every Sunday
Enter your email and gain access to my make money tips and receive your free gift.
Working Online From Home - A Proven 4 Step System
See the 4 steps to working online from home & earn residual income